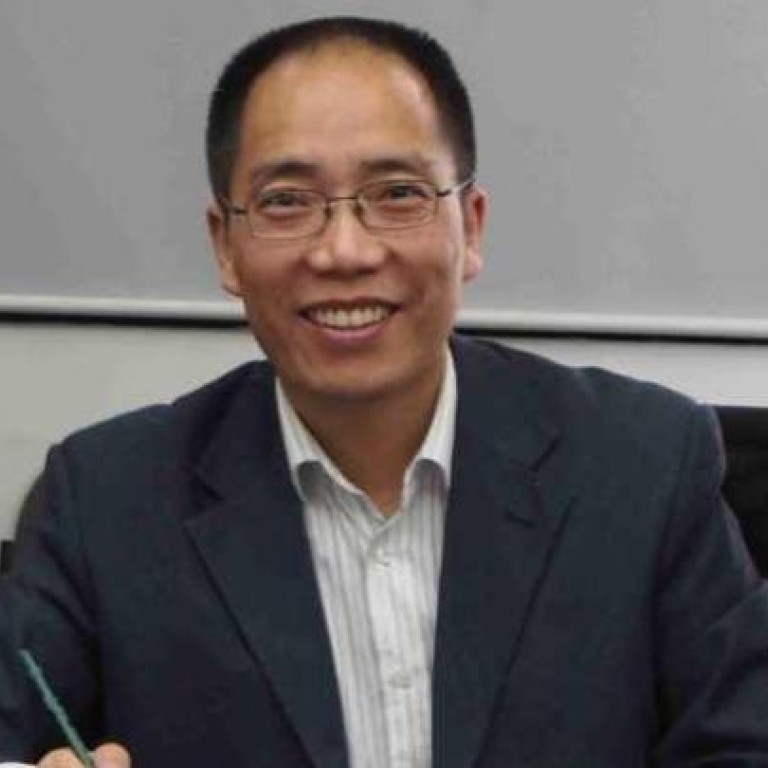 Why is Beijing cracking down on peaceful civil movements?
By clamping down on these movements, the party's security arm has not only turned against public interest, but also, paradoxically, against the ruling bloc itself.
Xi Jinping's administration is sending out very contradictory signals about its commitment to the rule of law and the fight against corruption. Since he became president in March, Xi has repeatedly called for ruling the country by its constitution and, in his own words, going after "both the tigers and the flies" of corrupt party officials.
However, barely a month after he took office, at least eight activists, including lawyer Ding Jiaxi, and activists Zhao Changqing and Li Wei, were detained for demanding transparency on government officials' assets.
The police officers who rounded up these activists say they were suspected of "illegal public assembly", referring to a public speech against corruption, delivered on March 31 by activist Hou Xin and three others in Beijing's busy Xidan shopping district. 
For one thing, China's Law on Assemblies, Parades and Demonstrations was enacted soon after the June 4 crackdown on student protesters in 1989. It was meant to continue a rule of terror and root out civil dissent. "The Law Banning Assemblies, Parades and Demonstrations" would be a more appropriate name for it. On the other hand, the lawyer Ding and his colleagues were neither participants nor organisers of this so-called "Xidan incident". This was clearly a trumped-up charge.
The real reason behind the detention of the anti-corruption crusaders such as Ding, I believe, is that powerful forces within the Communist Party feel threatened by the wave of civic movements that have prospered since Xi's predecessors, Hu Jintao and Wen Jiabao, bowed out late last year. The Communist Party's massive "stability maintenance", or security, machinery could no longer tolerate these dedicated citizens, acting independently to pursue social justice, enlightenment and democracy.
Let's take a look at some of these notable citizens and their causes: activist lawyer Xu Zhiyong and ex-financier Wang Gongquan have championed the so-called "New Citizens movement", calling for the protection of civil rights and peaceful transition to democracy; Ding and Zhao collected thousands of signatures urging government officials to declare their assets; lawyer Wang Cheng and his colleagues similarly rallied for public support to abolish labour camps; on February 26, other activists called for China to implement the UN human rights treaties.
Obviously, these are all law-abiding citizens promoting peaceful, rational and constructive causes. They neither advocate confrontation nor antagonism. Why then is the party's security apparatus afraid, and intolerant, of these seemingly harmless civic actions?
By clamping down on these movements, the party's security arm has not only turned against public interest, but also, paradoxically, against the ruling bloc itself. But how could it be? What are these security agents and secret policemen if not the very tools of the ruling bloc? The answer is that they serve neither the public nor the whole Communist Party, but only powerful special-interest groups within the party. To safeguard the privileged interests of this elite group, they have no qualms about sacrificing the long-term interest of the Communist Party.
What is the long-term interest of the Communist Party? I would argue that it is in leading China, by means of peaceful transformation, into democracy and national reconciliation. Look no further than Chiang Ching-kuo and Lee Teng-hui, the last two non-democratically elected presidents of Taiwan, who did exactly that for the island. Any other path would be not only self-destructive for the party, but also catastrophic for the whole nation. To transform themselves and transform China, the Communist rulers must open the door to civil movements that will usher in a civil society.
In this sense, activists like Xu Zhiyong, Wang Gongquan and Ding Jiaxi are not only heroes of civil movements, but also champions of public interest and allies of the Communist Party. In his push for the rule of law and war on corruption, Xi is coming up against the powerful special interest groups within his party, and has no chance of winning without soliciting the help of a strong civil society.
The persecution against these activists thus can be seen as an effort by the special-interest groups to sabotage Xi's reforms. They were successful in the past 10 years, during the rule of Hu and Wen – the security apparatus launched a series of stifling blows against the burgeoning civil movements. In doing so, they also tamed and manipulated then top leaders including Hu and Wen, turning their "golden decade" into one of the biggest political jokes in modern Chinese history. Whether they will succeed again in Xi's time remains to be seen.
However, unlike Hu and Wen, Xi does not have the luxury of 10 years of neck-breaking economic growth as a buffer against popular demand for political reform and democracy.
Growth is slowing down, conflicts are bubbling to the surface and Xi has no time to lose.
The author is a Chinese writer and journalist. He used to be a commentator for Guangzhou-based Southern Weekly, also known as Southern Weekend. 
Correction: An earlier version of the story mistakenly identified the activist in the third picture in the story as Sun Hanhui. It should be Wang Yonghong