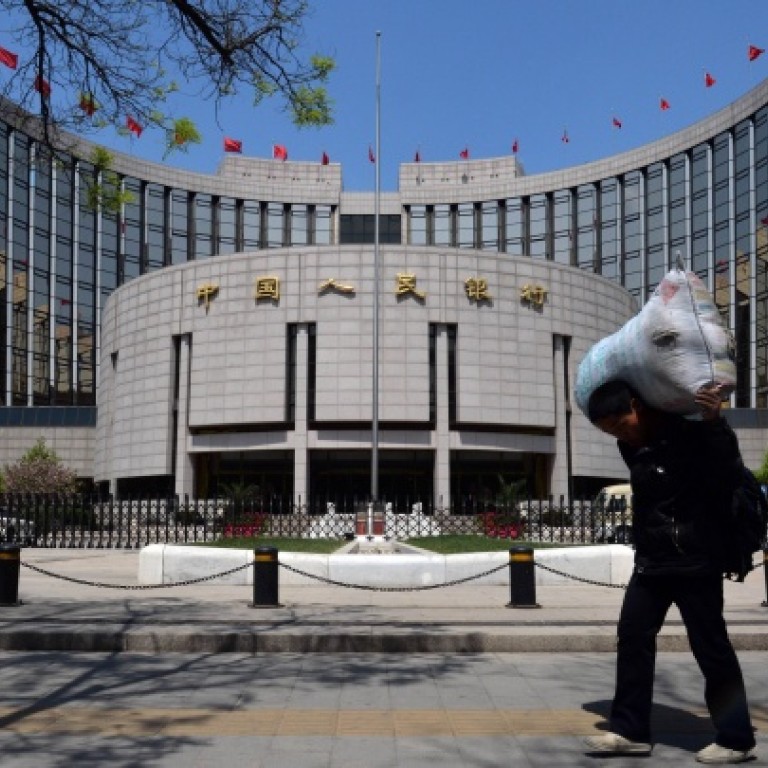 China must not overreact to slower growth numbers
Hu Shuli calls on the government to keep faith in its goal to restructure the economy and transform the growth model, focusing on reform
China's economy is facing tough times. Gross domestic product grew by 7.7 per cent year-on-year in the first quarter of this year, worse than expected and lower than the 7.9 per cent growth recorded in the fourth quarter of 2012. No doubt local companies are feeling the bite. What are we to make of this sputtering economic recovery from the global financial crisis?
Policymakers appeared to have dialled down their expectations. Responding to the first-quarter figures, the State Council noted that the economy as a whole was stable and growing, and indicators such as the pace of growth and job creation were also acceptable. This was sound judgment.
Yet the anxiety in some government quarters is palpable. The State-owned Assets Supervision and Administration Commission (Sasac) has created a task force to "protect economic growth", which promptly ordered state-owned companies to live up to their "economic and political" responsibility of ensuring growth. There was a sense of crisis not felt since the early days of the financial crisis.
The pressure on officials is understandable, but they must not overreact.
To understand why growth is slowing, officials must see the bigger picture of China's long-term development. They must understand the differences between structural and cyclical problems, as well as the factors that foster stability and those that add risk. This will ensure policies are useful and relevant.
The economic fluctuations of recent years have convinced many in government and business that an overheated economy is better than a stagnating one, even if it comes at the cost of increased volatility. Politics plays a part, too. But whatever the reasons for such thinking, it should be clear that the economy cannot continue to grow at the breakneck pace of the past 30 years. China is in transition towards a medium-growth economy.
We should not be unduly worried. China's economy is huge and it will continue to grow, albeit at a slower pace. And with population demographics changing, there will be no shortage of jobs. Further, the change in the economic structure - services are set to be the next growth driver - will spur job creation, as experience elsewhere shows.
These changes are already taking place. For example, service industries grew by 8.3 per cent in the first quarter, faster than the manufacturing sector. And despite government measures to dampen the sale of luxury goods, consumption still accounted for 55.5 per cent of economic growth in the first quarter, up 3.7 percentage points from a year ago. These are changes that both officials and scholars have advocated for years, yet they seem to be backtracking now. The government must have the courage of its convictions.
But accepting the reality of slower growth must not mean ignoring the problems of our economy. There's no place for complacency as we watch advanced economies undertake painful restructuring to overcome their economic malaise; our own task is no less daunting. The investment-driven, inefficient model of growth that China has long relied on is deeply imbedded in its political, fiscal and financial systems. Changing it won't be easy.
For one, slow income growth is impeding efforts to make consumption a growth driver. Recent figures show that the growth rate of per capita real disposable income of urban residents fell by 3.1 percentage points in the first quarter from a year ago, while the growth rate of the per capita real income of rural residents fell by 3.4 percentage points. The government must ensure a functioning market to raise people's share of the national income.
The new government has repeatedly stressed the benefits of reform. At a forum attended by analysts and business executives, Premier Li Keqiang said that every policy must correctly address the deep-rooted problems of China's unbalanced, unco-ordinated and unsustainable economy. And this can only be done through reform.
So far, the government has introduced a number of initiatives to strengthen the market. Unfortunately, they do not include the important task of reforming state-owned enterprises. Meanwhile, private enterprise continues to suffer high barriers to market access and bureaucratic red tape.
To guarantee growth, Sasac has set state-owned enterprises the targets of over 8 per cent of value-added growth and over 10 per cent of earnings growth this year - no easy feat given that earnings growth averaged only 2.7 per cent last year. This raises fears that state firms, in order to meet these targets, may further encroach on the market.
At the forum, the premier also said that while temporary measures may be introduced when needed, they must not become obstacles to future reform. He made a good point. Experience teaches us that we should put more faith in rules and regulations, and not overreact.
This article appeared in the South China Morning Post print edition as: Officials must avoid overreacting to China's slower-than-expected growth