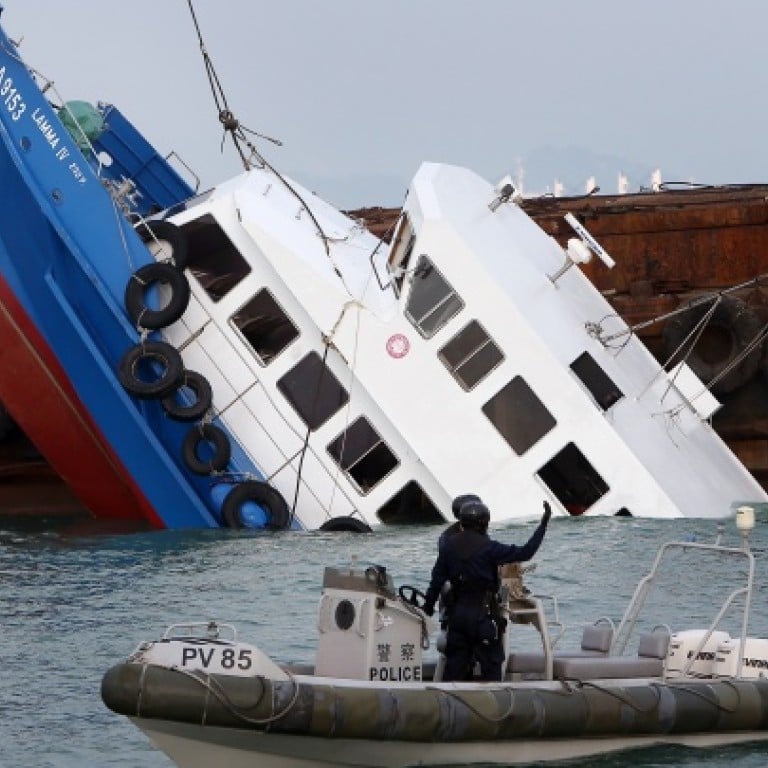 After Hong Kong ferry tragedy, there must be accountability
A government's job is to protect its people. The finding of the commission of inquiry into the Lamma ferry tragedy that "serious systemic failings" within the Marine Department were in part to blame, therefore, comes as a shock. Hong Kong's waters are our lifeblood and basic safety relies on enforcement of rules and regulations. That inspections of the ill-fated pleasure boat Lamma IV were not properly carried out must be devastating to the families of the 39 passengers killed and worrying for those of us dependent on the surrounding seas.
The department's failings are a striking feature of the report into the collision on National Day last October 1. While some of the findings were withheld pending the trial of the captains of the vessels on manslaughter charges, the parts made public focus on safety regulations that were inadequately enforced. The Lamma IV should have had readily obtainable lifejackets for each passenger, with 5 per cent of the total for children; seats on the upper deck should have been firmly bolted; and the boat should have been fitted with an internal watertight door as shown in design drawings. Inspections had determined the vessel to be seaworthy; that the requirements were not met gives cause for grave concern.
A steering committee to look into reform of the department has rightly been announced. Foreign experts will review inspection procedures and regulations. The department will try to pinpoint if any of its officers are to blame. It seems an impressive response, but is it enough given that a branch of government found to have been irresponsible has in effect been put in charge of putting its own house in order?
Comparatively scant reference was made to the owner of the Lamma IV, Hongkong Electric, or its builder, Cheoy Lee. The discrepancy of the boat not having the watertight door required, yet still being given an operating licence, stands out starkly; this was cited, after all, as being a reason why it sank so quickly. The power company was mentioned only for not increasing its vessel's crew to four, as necessitated by an unexplained department requirement in 2008.
Lives have been destroyed. Our city's reputation for safety has been harmed. All those responsible have to be held accountable. As importantly, though, authorities have a responsibility to ensure government departments and staff maintain the highest standards. Our safety depends on it.
This article appeared in the South China Morning Post print edition as: After tragedy,accountability