Energy
Get more with myNEWS
A personalised news feed of stories that matter to you
Learn more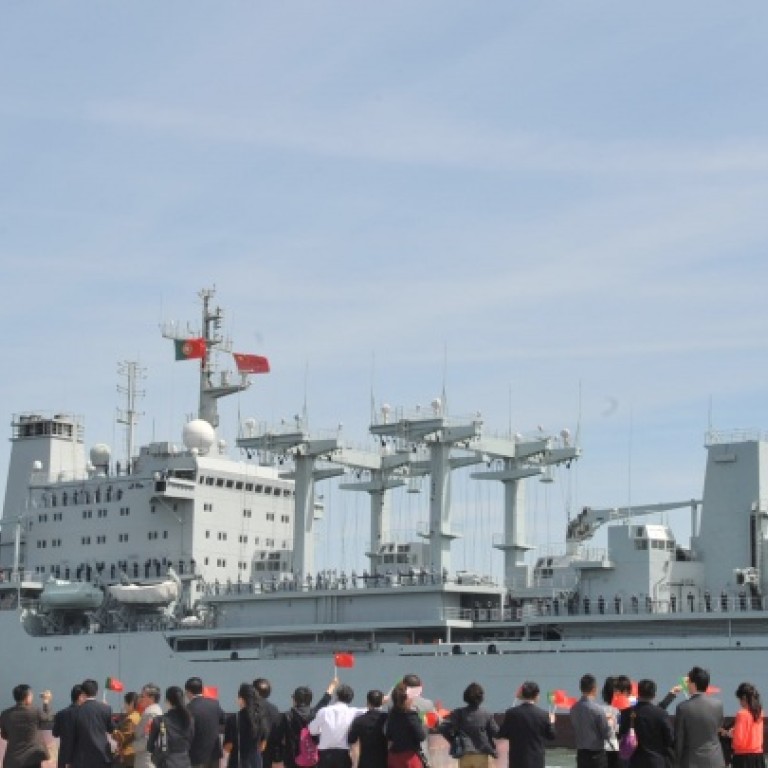 China's hunger for energy feeds its naval ambitions
Hooman Peimani says security for its sea cargo and fuel tankers may rely on its expansion plan
Defence ministry spokesman Colonel Yang Yujun recently announced the readiness of China's aircraft carrier, the Liaoning, for its first blue-water trials this year, much sooner than the West imagined.
Commissioned last September, the Liaoning has so far conducted at least 10 sea trials close to the coast, mainly to train its personnel and test the vessel's capabilities.
It is still perhaps a decade away from becoming fully operational and capable of conducting overseas missions. To start with, it is still in the process of acquiring all its fixed-wing aircraft. Moreover, the Liaoning requires a carrier (battle) group of frigates, destroyers and submarines to ensure its security and thus enable it to operate in hostile environments.
After the landing of the first fighter jet on the carrier in November, the blue-water trials will be a major milestone for the Chinese navy. Symbolically, it will demonstrate China's capability to project its power.
This requires building naval assets with trained crew to carry out offensive and defensive missions far from their bases, including securing sea routes for Chinese cargo ships and fuel tankers. Their security is vital; China's international trade is growing steadily, along with its energy requirements - a growing proportion of oil and liquefied natural gas has to be imported along sea routes.
Within this context, aircraft carriers and their battle groups are becoming a necessity for the Chinese navy, which has so far focused mainly on protecting territorial waters and the waters just beyond.
China does not say how many aircraft carriers it is planning to acquire and/or build, referring only to "more than one". Rear Admiral Song Xue , deputy chief of staff of China's navy, recently said that China was planning a second and larger aircraft carrier capable of carrying more aircraft than the Liaoning.
Yet reports from outside China suggest work is under way on two indigenously designed carriers, although it is not known whether they are at the planning or construction stage. These reports also refer to future plans for a fourth carrier.
The Chinese navy is still a few decades from achieving parity with the US navy. However, its efforts to create a carrier group around the Liaoning, the official statement about plans for another carrier, and reports about work on two additional carriers, suggest China is serious about addressing one of its major military shortcomings: the lack of a fully fledged blue-water capability to project power far beyond its shores.
In the meantime, China will be compelled to increase its dependency on land-based oil and gas imports.
This article appeared in the South China Morning Post print edition as: China's energy hunger feeds its naval ambitions