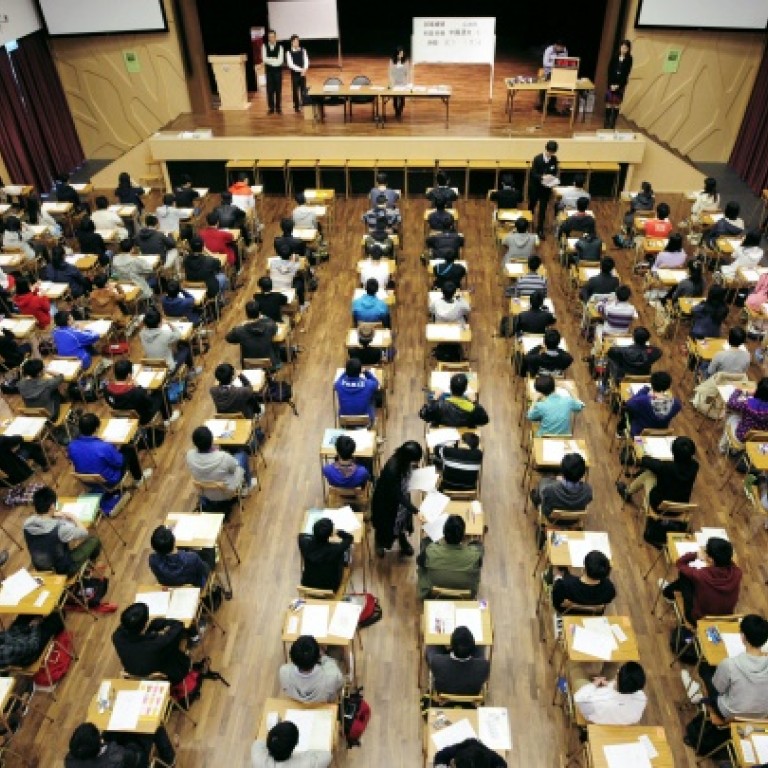 With our support, the young can learn to meet their challenges
Chung Tang says we need to find better ways to engage young people, and realise they are often best placed to deal with the problems of youth
There have been many discussions lately about the plight of Hong Kong's youth and the issues they face. The release of a study by Chinese University showing that only 47.2 per cent of Hong Kong youth expect to complete a university education (compared to 80 per cent in South Korea), the recent suicide of a young person due to suspected academic pressures, as well as the release of the government's drug abuse survey in March suggesting that the profile of drug abusers is becoming younger, are all very alarming.
It is time for society to reflect on how it views youth in Hong Kong and find more effective engagement channels to understand their issues and challenges.
Young people have their own way of thinking. Many are extremely perceptive and innovative when it comes to finding solutions to problems. We need to listen to them and try to understand how they see the world. Our engagement with youth should not only be remedial, but focus on long-term and preventative strategies; to not only benefit them but contribute to the healthy development and sustainability of Hong Kong as a whole.
Our youth organisation was established over 22 years ago to help young people with potential drug and alcohol issues. We help young people to not only address their issues but also reach their full potential, while respecting who they are.
We believe the focus should be on finding creative and effective ways to engage our youth, so that we may understand the social conditions that are influencing their decisions to take drugs, and find out how to best support them to find their own solutions, for their own benefit and for that of their family and the wider community.
Last year, we conducted a youth-led research project, Stand up and Say Something!, and surveyed 1,199 young people between the ages of 13 and 18. We found that 16.1 per cent of teenage boys and 7.9 per cent of teenage girls believed taking drugs was not a big deal, while more than half lacked appropriate support and resources when it came to making informed choices about drugs.
Most recently, we set up three public education and intervention stations at the Hong Kong Sevens, providing support to youngsters at risk from binge drinking; we reached out to more than 1,500 young people, handing out bottled water and providing a safe space for those intoxicated to sober up and safely find their way home.
From our work, it's clear that young people need to be involved in finding solutions to their issues. Whether it is in government institutions, schools or the wider community, we should ask ourselves: are we engaging our youth enough? Are there meaningful platforms where young people can express their ideas and opinions? Are young people actively involved in developing strategies and solutions?
It has often been said that young people shape our future. As our youth today are growing up in a more complex environment than ever before, we need to do more to ensure they are not being ignored, and engage and prepare them to become our next generation of thought leaders, thinkers and contributors.
Hong Kong's future depends on them.
This article appeared in the South China Morning Post print edition as: Wise heads