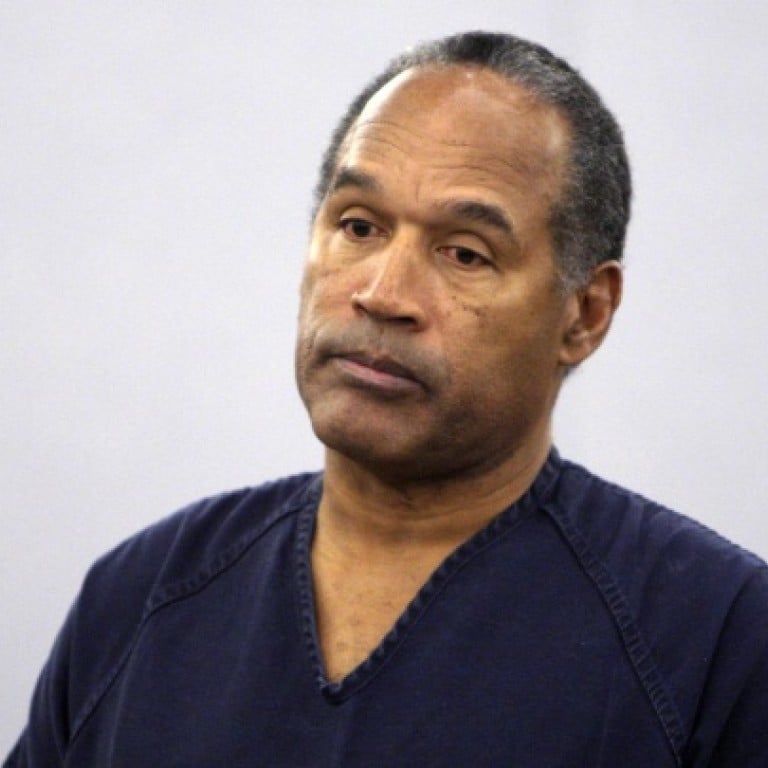 Our editors will be looking ahead today to these developing stories ...
The return of O.J. Simpson to a Las Vegas court will remind Americans of a tragedy that became a national obsession and changed the country's attitude to the justice system, media and celebrity. His 1995 trial is the stuff of legend, the fall of a Hall of Fame football player who, although acquitted of killing his ex-wife and her friend, was never cleared in the public mind. Less is remembered about the 2008 Las Vegas trial that sent him to jail for a bizarre hotel room robbery. Simpson, 65, has been in prison for four years and must serve at least nine of his 33-year sentence before he is eligible for parole, when he would be 70. Today he seeks a new trial. If he fails, he could spend the rest of his life locked up.
The Court of Final Appeal is expected to hand down its judgment in the case of a young transgender woman known as W. It will rule on whether the Registrar of Marriage's refusal to recognise W as a woman for the purpose of marriage is against the Basic Law and W's constitutional rights. The case was heard on April 15 and 16. Government lawyers told the court it was inaccurate for W's lawyers to suggest she was recognised as a woman under many gender-specific laws. W, who underwent surgery to become female and had her identity card changed to reflect her gender, is challenging two previous rulings that forbid her from marrying her boyfriend.
British Prime Minister David Cameron meets President Barack Obama at the White House with global security high on the agenda. They will discuss Syria's civil war and counterterrorism, plus trade and economic issues. Britain wants more robust action on the Syrian conflict. The pair will also set priorities for the G8 meeting of leading industrial nations, which Cameron will host in June in Northern Ireland. Cameron was last at the White House in March last year, when the focus was the shifting roles of the US and Britain in Afghanistan.
Legco president Jasper Tsang Yok-sing decides how to handle the radical pro-democracy lawmakers' filibuster on the budget bill as it enters its 10th day. Tsang said at the weekend he would discuss tactics on the filibuster today before restarting the session. Ministers have already nominated different services, from public health to electricity subsidies, to be cut if the bill is not passed by Wednesday.
The doubles partnership of rising star Lee Ho-ching with Jiang Huajun is one of Hong Kong's best hopes for the World Table Tennis Championships starting in Paris today. The most recently published world rankings show the 20-year-old rising from 58th position to 37th and coach Li Huifen is optimistic about her prospects. Hong Kong has sent a squad of six men and six women to the championships, which end next Monday.