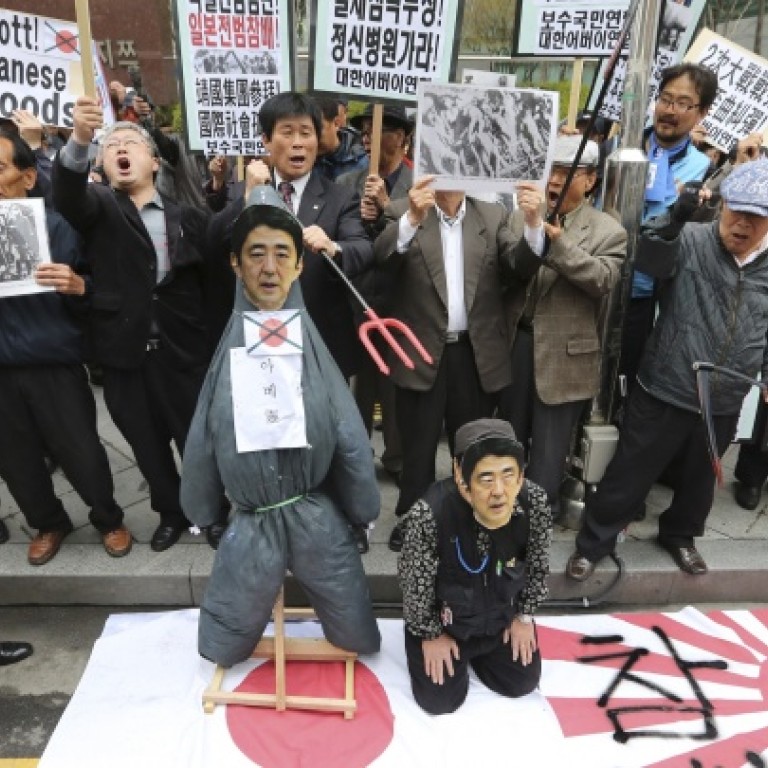 Japan isolating itself with provocative nationalistic acts
Brad Williams says upsetting the neighbours may prove very damaging
Recent weeks have witnessed further skirmishes in Japan's "history wars" with China and South Korea. Late last month, three Japanese cabinet ministers, including Deputy Prime Minister and Finance Minister Taro Aso, visited the controversial Yasukuni Shrine. A few days later, a group of 168 lawmakers made a similar visit.
While a number of pilgrims may have been genuinely paying their respects to the country's war dead - and even praying for peace - it is not difficult to interpret the visit en masse, the largest since 1989, as an act of contempt for victims of Japan's wartime aggression and a sign of sympathy for rising nationalist sentiments that seek to downplay or deny past crimes.
That the shrine pilgrims seem unconcerned by the outcry in China and South Korea over the visits was clearly demonstrated by the policy chief of the ruling Liberal Democratic Party, Sanae Takaichi, who declared on Sunday that she would continue the controversial practice.
The Chinese and Korean responses to the shrine visits were not unanticipated: both governments issued protests while the South Korean foreign minister cancelled a scheduled trip to Japan.
While many Japanese, feeling their government has apologised enough for past crimes, might brush off their neighbours' criticism, increasing displays of nationalism by the right-leaning government of Shinzo Abe have the potential to undermine Japan's national interests. The latest cooling of relations complicates efforts at forging a united response to North Korea's threats, the most pressing regional security issue.
In addition, as Clyde Prestowitz, a former official in the Reagan administration and a diplomatic commentator, notes, the Abe government is undertaking bold reforms to revitalise the moribund economy, including devaluing the currency and participating in the Trans-Pacific Partnership, which requires not only the co-operation of the G20 but also Japan's regional neighbours. The Yasukuni visits are, according to Prestowitz, an inopportune waving of a "red flag at the bulls".
One does not have to delve too far into history to recall the damaging consequences of nationalism for the Japanese economy. Following the Japanese government's nationalisation of three of the disputed Diaoyu/Senkaku Islands last September, a clumsy move precipitated by the nationalist and provocative former governor of Tokyo, Shintaro Ishihara, angry mobs in China - also fuelled by nationalism - rioted, targeting Japanese companies.
Chinese consumers boycotted Japanese products and tourists cancelled holidays to Japan. As a result, Japanese exports to and investments in China declined, helping to cut economic growth late last year.
Perhaps more importantly, overtly nationalistic displays hurt Japan in the "hearts and minds" of its neighbours, which is manifested in growing enmity. Many Chinese and Koreans may respect Japan for its techno-economic achievements and enjoy its popular culture but few have a genuine affinity towards the country.
Japan's nationalists, who are critical of what they see as the country's masochistic, "black armband" view of history, seek a strong Japan that is an object of pride and respect domestically and internationally. By attempting to whitewash history, revise the country's pacifist constitution and engage in other acts of nationalist politics, they will only contribute to Japan's isolation.
This article appeared in the South China Morning Post print edition as: Japan is isolating itself with provocative acts of nationalism