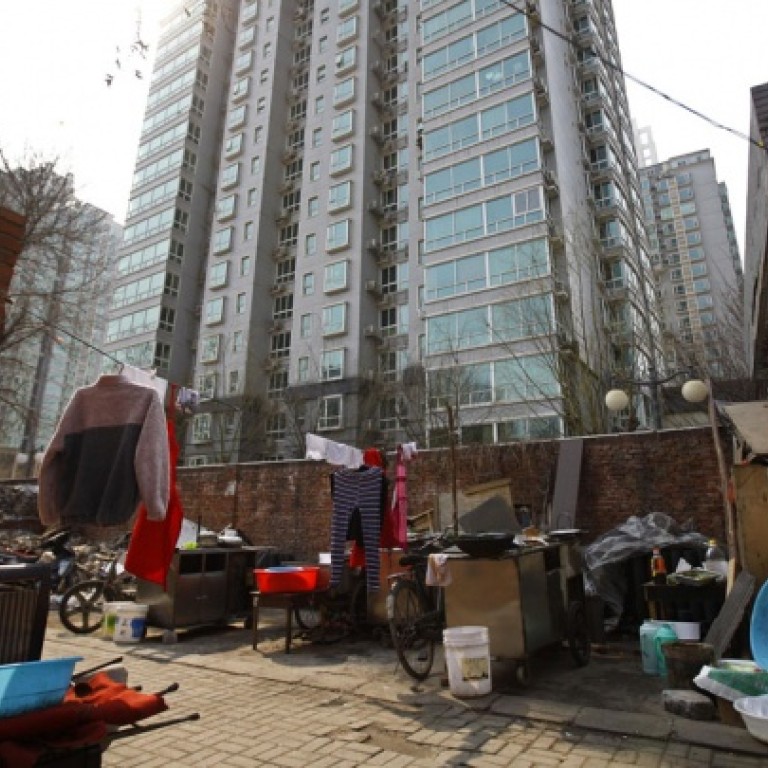 Urbanisation may be one of China's greatest challenges
Patrick Lecomte says plan must avoid speculative excesses of Europe
In recent months, Premier Li Keqiang has targeted urbanisation as a priority for the economy. Indeed, urbanisation will boost economic growth and create a better living environment for all. In terms of both geographic scope and size of the population, the process in China will break records. What could the consequences be on residential property markets at city levels?
During the second half of the 19th century, major urbanisation programmes were carried out in many European cities to accommodate massive inflows of rural migrants. For instance, Paris was totally redesigned by urban planner Baron Haussmann who turned it into a cosmopolitan metropolis catering to a growing middle class. The process, which lasted over 30 years, involved many speculative excesses leading to blatant hardships in the poorer parts of society.
Speculators of all kinds intervened in the property market, turning land acquisition and development into a game of Monopoly. Similar speculative phenomena in Germany and Austria led to the Vienna Stock Exchange crash in May 1873 which triggered a major banking crisis and a global recession.
So, how can China avoid the mistakes made in Europe? There are no miracle solutions to ensure that all parties involved in the real estate process incorporate the greater good into their decision-making. However, several measures have been successfully implemented in Europe to accommodate both genuine users in need of space and investors.
First, the power of the markets can be harnessed to tame speculative pressures on property prices. One way to do so is to encourage securitisation of private properties on stock markets through specific investment vehicles such as real estate investment trusts. When property prices become inflated and disconnected from the levels supported by the interplay between demand and supply of space, rational equity investors will signal that real estate investors are getting ahead of themselves by selling stocks of such trusts.
Second, developers should be given incentives to build affordable housing in good locations. In Britain, the Town and Country Planning Act allows developers and local authorities to enter legally binding agreements about issues such as infrastructure, community facilities, transport and affordable housing.
Third, the focus should be on the quality rather than the quantity of the newly built space. One of the main problems in 19th-century Paris was that, in many areas, developers did not take into account the needs of the neighbourhoods. As a result, when prices did eventually adjust down, low occupancy rates made the crisis worse.
Fourth, investors should be encouraged to become long-term holders of properties rather than short-term speculators. Long-term investors tend to rely more on rental returns than the more volatile and speculative capital returns. One way to do so is to inversely link capital gains taxes on property sales to the owners' holding periods. For instance, in France, the substantial capital gains tax on secondary residences (34.5 per cent today) decreases by two per cent after six years and falls to zero per cent after 30 years.
What is at stake for China is the definition of urban landscapes that should provide a good quality of life for its citizens while contributing to the country's long-term positioning as one of the world's leading economies. This is possibly the most exciting challenge faced by a single country since the Industrial Revolution swept through Europe 200 years ago.
This article appeared in the South China Morning Post print edition as: Urbanisation may be one of China's greatest challenges