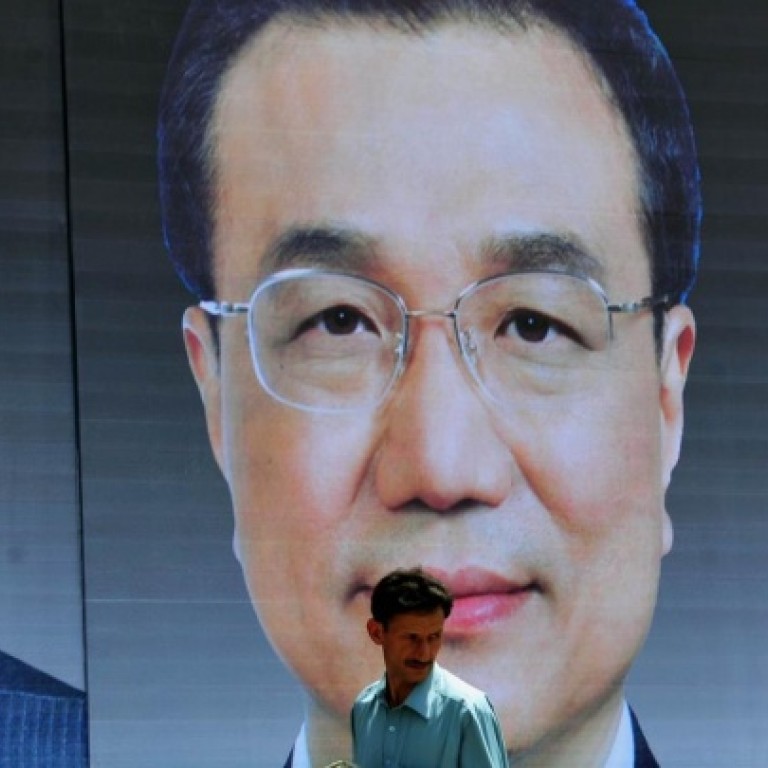 Our editors will be looking ahead today to these developing stories ...
Li Keqiang continues his first international tour as premier, arriving in Islamabad for discussions with the new leaders of Beijing's traditional South Asian ally, Pakistan. He is expected to meet Nawaz Sharif, the country's newly elected prime minister, and his talks may lead to the conclusion of a deal to sell a 1,000-megawatt nuclear reactor to the nuclear-armed nation. The reactor deal has raised concerns in Washington.
The Court of First Instance delivers its verdict in the horrifying case of a woman accused of sedating her five-year-old son and handing him over to a paedophile. The 32-year-old clerk, who cannot be named for legal reasons, denied at an earlier hearing one charge of conspiracy to commit buggery. The woman said she had given the boy sedatives to help him sleep.
The forgery trial of self-described fung shui master Peter, formerly Tony, Chan Chun-chuen begins in earnest at the Court of First Instance. Chan is accused of forging a will he claimed to be from late Chinachem chairwoman Nina Wang Kung Yu-sum in order to claim her multibillion-dollar fortune. The trial on charges of forgery and using a false instrument is expected to last for 60 days, after several weeks of legal debate.
China's Yan Lianke is among the 10 finalists for the Man Booker International Prize, an award for a non-British author whose work is available in the English language. Yan, whose work has been banned on the mainland, will give a reading at today's prize ceremony in London. The award is worth £60,000 (HK$708,000), with an additional £15,000 for the translator.
European heads of government meet in Brussels, with members of the 27-country European Union expected to agree on an action plan to fight tax fraud globally and within the bloc. The tax evaded each year in EU member states is equivalent to the gross domestic product of Spain, according to Herman van Rompuy, president of the European Council. The leaders will also debate measures to revitalise the continent's stricken economies and boost growth.
Works by one of the world's most controversial artistic partnerships go on display at the White Cube Gallery in Connaught Road, Central. By British brothers Jake and Dinos Chapman, they include their famous installation and a series of what they call "reworked" paintings - altered prints of works by other artists. The exhibition runs until August 31.