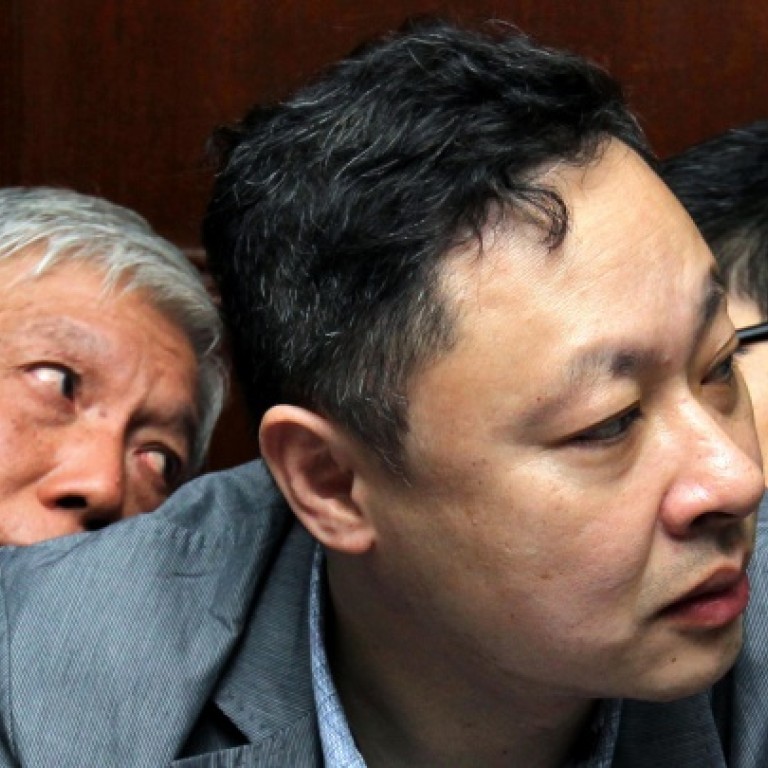 Our editors will be looking ahead today to these developing stories ...
Organisers of the planned Occupy Central protests announce the next step in the campaign. Prior to the protest, planned for next June, Occupy Central leader Dr Benny Tai Yiu-ting plans a "deliberation day" at which members of the public will debate and vote on proposals for universal suffrage. Representatives of the University of Hong Kong's public opinion programme will also take part in today's announcement.
The Syrian opposition meets in Amman, Jordan, to discuss whether to attend a peace conference brokered by the United States and Russia. Earlier this month the US and Russia, which support opposite sides in the Syrian conflict, proposed a conference, dubbed Geneva 2, which would bring together rebels and representatives of President Bashar al-Assad's regime. Diplomats from 11 countries will attend the meeting for the Friends of Syria group.
Hong Kong soccer bosses debate whether to scrap controversial plans to abolish relegation from the First Division as the top league prepares for expansion. The original plan for the Premier League, which begins operations next season, was to have no relegation for the first three years. But club bosses say the scrap for survival at the bottom of the table is a key attraction for the fans, and are expected to continue with relegation.
The wraps come off the new headquarters of the Civil Aviation Department at Chek Lap Kok. The HK$3.6 billion complex includes a centre to hold a new air traffic control system, containing double the previous 28 workstations. The new system will allow an increase in the number of flights per hour. The new building has been designed with the environment in mind, and has several green features.
Shenzhen begins to impose a penalty ranging from 20 yuan (HK$25) to 100 yuan on people who cross the road when pedestrian crossing lights are on red. For those with multiple previous offences and those who cause a traffic accident or refuse to listen to police will have to pay 100 yuan. Those with one previous offence or who cross at peak hours will have to pay 50 yuan. The regulation is part of a new campaign in many major cities to curb jaywalking.
Singapore's President Lee Hsien Loong, Thai leader Yingluck Shinawatra (pictured) and Asian Development Bank chief Takehiko Nakao are among the speakers at an international conference in Tokyo. They will discuss the political and economic future of the region at the 19th International Conference on the Future of Asia. Topics for debate include tensions in East Asia and the future of China under Xi Jinping .