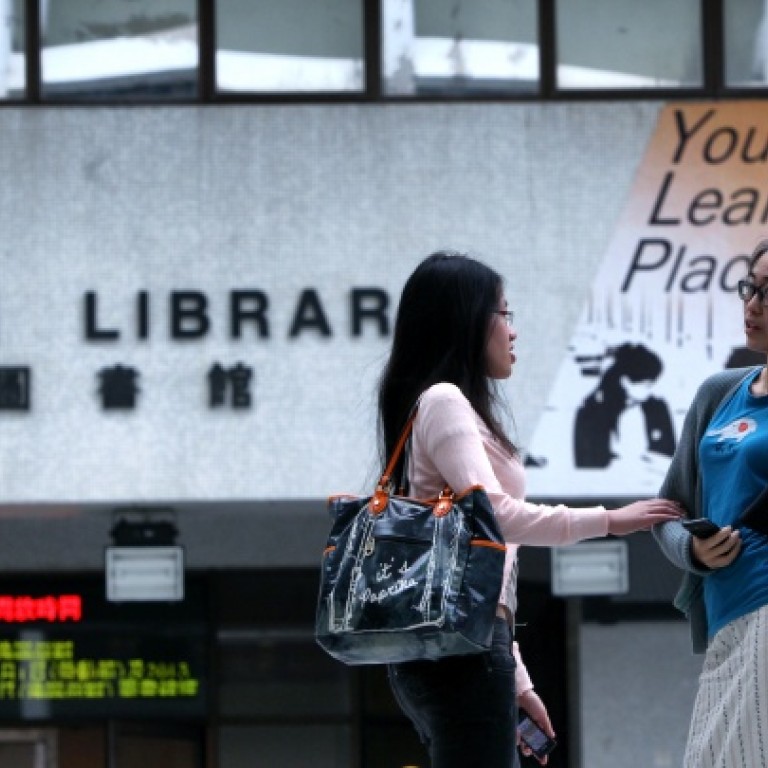 Hong Kong's education achievements threatened by rising youth poverty
Louisa Mitchell says our great social achievement of educating more girls is being threatened, along with their bright future, by rising youth poverty
University students have just about finished their exams. Those few weeks of sleepless nights, caffeine overdoses, fast food and unwashed clothes worn again are over and the long wait for the results is beginning.
Roughly the same proportion of young women as men will have gone through the agonising past few weeks. Women constitute just over half of all students in Hong Kong's public universities today.
One of Hong Kong's greatest social achievements of the past few decades has been the turnaround in girls' education.
A recent study for Civic Exchange and The Women's Foundation, titled "The Changing Faces of Hong Kong", shows that 70 per cent of women aged 60 or over in 2011 had either no education or had only been to primary school, whereas only two per cent of women in their 20s were in that position (That's still two per cent too many, however).
The study also shows that 53 per cent of women in their 20s in 2011 achieved a post-secondary education (degree or non-degree). In 1991, that figure was 18 per cent.
Improved levels of educational attainment are a critical factor in improving women's and girls' lives. The recent study also shows that women in their 20s have achieved equality of earnings with men, before marriage, family responsibilities and other limitations when they reach their 30s start to create a gap.
The median monthly employment earnings for women and men in their 20s in 2011 was HK$10,000 when foreign domestic helpers are excluded. (The previous column in this series discussed the uncomfortable fact that earnings equality has been achieved at the expense of domestic helpers.)
However, inflation-adjusted earnings analysis shows that real earnings for men and women in their 20s have actually declined over the past decade from just over HK$11,000 in 2001 to HK$10,000 in 2011. They are worse off today than in 2001.
And they are only marginally better off than 20 years ago, with real earnings at just over HK$9,000 in 1991.
So we have a situation where women's educational attainment levels have improved dramatically, but young people's real earnings have stagnated.
In addition, the proportion of young men and women aged 25-34 who are living with their parents has increased as they marry later and property prices escalate.
Parents work hard to put their children through university, in the hope that they will have a bright future, but youth poverty is increasing. Career prospects are narrow in a society with little job diversity and there are limited options to share in the proceeds of economic growth.
If this continues, those few weeks of revision, instant noodles and dirty clothes will not seem like a hardship compared to the disappointment of real life.
It is a tremendous step forward for Hong Kong's women that the education gap and the earnings gap for young people starting out in their 20s has closed, but it will be wasted if we allow our young people to suffer the consequences of growing youth poverty.
This article appeared in the South China Morning Post print edition as: Poor equality