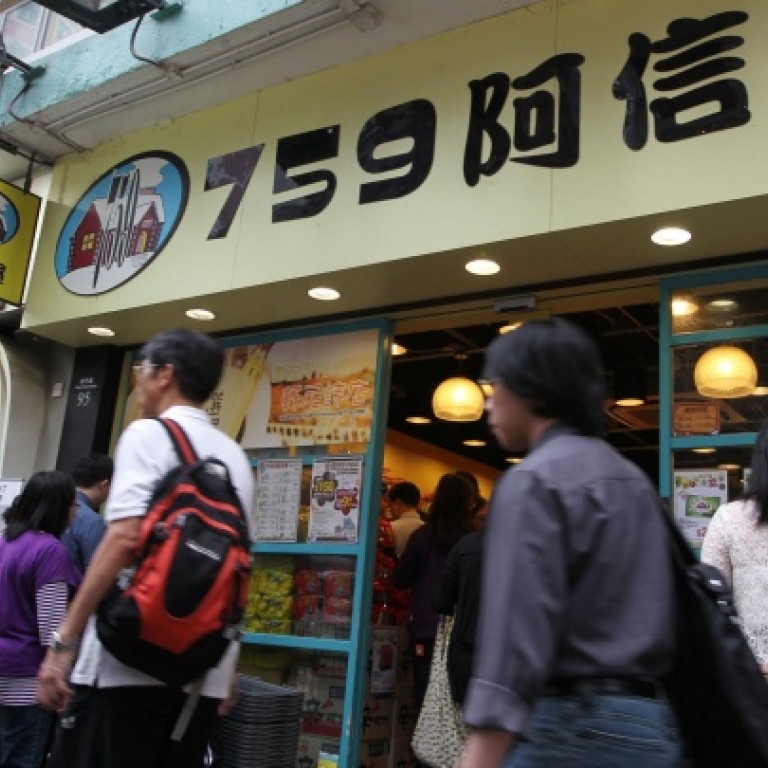 A 27-year-old pregnant mother of three from Sheung Shui tried to hang herself last Saturday after her businessman husband, 29, refused to leave their home first to queue up for a table at a Chinese restaurant for lunch. The woman, who was three months pregnant, reportedly locked herself inside a room and tried to hang her herself with a towel, before her husband broke down the door and rushed her to hospital, where she was in a critical condition. The baby could also be at risk.
Gary Leung Ling-yin, 26, who scored nine distinctions in HKCEE exams some years ago, quit his job as manager of a leading accounting firm in the city and started working last month at the Kowloon Motor Bus company as a bus driver. He said being a bus driver had been his childhood dream, although he is now making only about HK$15,000 a month - one-third of his previous wage.
Supermarket chains make their product suppliers pay various charges before allowing their products to be sold in their stores, a product supplier said. Product suppliers then raise their wholesale prices and supermarkets pass on these costs to consumers in the form of higher prices. That is why a can of Japanese coffee costing HK$5.50 at a 759 store sells for as much as HK$11 at supermarkets
Billy Huang Tianbo, 41, the head of One TV, a satellite television station that became operational in Hong Kong on May 6, was arrested on Monday by immigration officers on suspicion of working in the city without a work permit. reporters found that a quarter of the station's 80 employees came from the mainland at one point and started working in the city before they obtained work permits. Sources said the Immigration Department might press charges against their employer.
Helicopter parents, those who pay extremely close attention to their children's experiences and problems, tend to meddle in their daily lives even when they are old enough to be in tertiary education. According to the co-ordinator of an internship programme on the mainland for Hong Kong tertiary students sponsored by the Home Affairs Bureau, some parents were so worried about their children they asked if they could accompany them during their internship trips. They ask if their children will be looked after properly and one said: "What if the plane crashes?"
The students' union from Chu Hai College of Higher Education, a private tertiary education institution in Tsuen Wan, asked a printing company in Kwun Tong to print the latest issue of its publication, , but the printer's staff said they wanted to vet the publication - as it contained "sensitive content" related to the June 4, 1989, incident on Tiananmen Square - before deciding whether to take the job. The chief editor of the publication said it was incredible this could happen in Hong Kong as the city enjoyed press freedom.
Compiled by Nelson Cheng and Wayne Chung