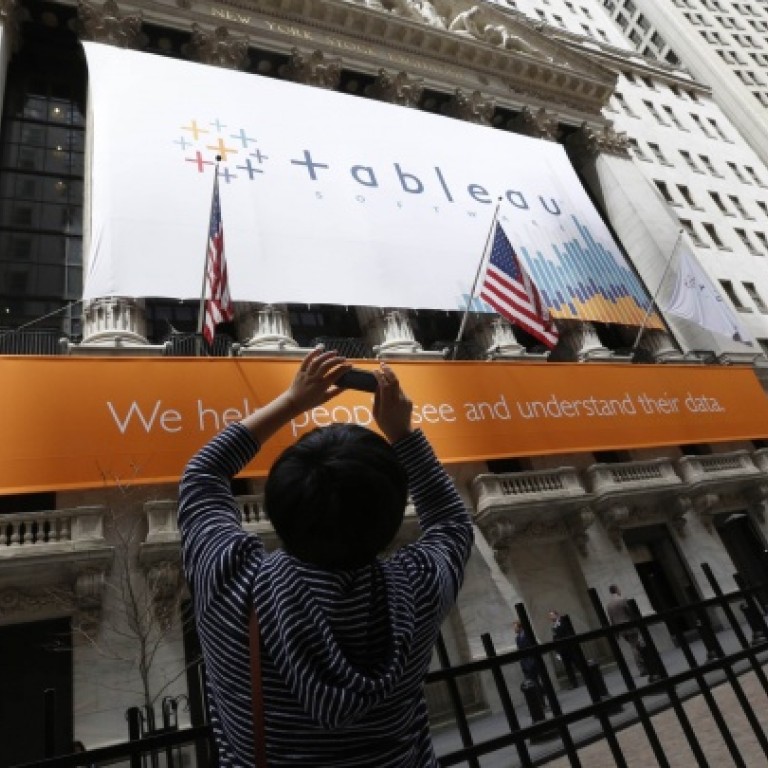 How big data and technology are shaping the consumer landscape
Li Hong says companies must embrace the changing interaction between brand and buyer
In today's fiercely competitive world, sellers of products or services face one common problem: the old ways of grouping people along broad socio-demographic and class-based lines have ceased to aptly describe the modern consumer, especially in terms of their relationship with a brand.
Why? Because digital technology and "big data" are changing the way we look at the world today. They are changing the way consumers comprehend brands, increasingly through multiple channels and in multiple ways. This, subsequently, is changing the way consumers interact with a brand, and the way they share their experiences.
The relationship between business and consumers, whether with regard to consumer or luxury goods, electronics or cars, has changed forever. Even the technical bedrocks that have underpinned the business world for decades are changing.
Sampling of one demographic to gain insights into a particular brand often takes a long time and, in today's world, can mean significantly less than before. This is because those surveyed are influenced by fragments of information from ever more fragmented channels. Individuals now consume a daily diet of text, image, video and many other formats that appeal to them.
Many companies realise things are changing, yet are afraid to bet big on a future they don't fully understand.
Underscoring this is how the digital world is morphing into something that demands continuous attention, connection and feedback, anytime, anywhere and on any given subject.
Companies now have to deal with a moving target, and it is within big data that we can best understand what aspects of a brand have a significant impact on a consumer, either in a positive or negative way.
Though there are many challenges, they are not insurmountable. And, no place is this more relevant than in China. Today, China boasts 564 million internet users, with some 330 million mobile subscribers now using smartphones.
On average, users spend four hours each day online. The social networking site Sina Weibo has more than 500 million registered users, with over 300 million signed up to the relatively new system, WeChat.
Some 84 per cent of internet users say they split their time online between social networking, uploading videos, sharing photos and on microblog sites, while 64 per cent have purchased something because of a digital marketing strategy. This number is bound to rise as mobile devices become a more popular medium for advertisers.
The use of big data for analysing Chinese consumer habits has gathered pace rapidly, after a slow start. Huge amounts of data is just that - data; the importance lies not just in the ability to collect it, but in being able to extract tangible information about an audience.
In the US last year, at the top of the scale, companies spent an average of US$24 million to better understand their consumers through data. The Tata Consultancy Company, in a survey of more than 1,200 companies, found that more than half had big data initiatives last year.
Even though some companies are starting to "get" big data and understand what it means for the future of global commerce, there is still a way to go.
Data analysis isn't only about marketing. Geographical data can tell us much about people's consumption habits. In China, digital and big data can provide a window for brands into third- and fourth-tier cities which were previously out of reach to retailers due to high distribution costs. With the rise in mobile and internet use, e-commerce will add to this new outreach.
Yet, many challenges remain. A recent Bain survey of 40,000 Chinese households showed that many people are only vaguely concerned about brands and, compared with many other markets, Chinese consumers have a relatively low brand loyalty.
Instead, they prefer to try different brands, and compare them in online discussions with their peers and friends.
This creates problems when using the traditional channels of advertising. Here, again, data analysis can help shed light on the habits of the modern consumer.
The world of big data enables us to analyse huge amounts of information in a short space of time, establishing a link between online habits and geographic, demographic, psychological and behavioural patterns.
It's important to understand that future ways of dividing and targeting an audience will be very different from the ways of the past, with data analysis at its core.
How companies and marketers respond, when they respond, and to what extent, will shape the new consumer relationship.
Companies that ensure they develop the capacity to understand real-time data that gives a deeper and more nuanced understanding of the consumer will be the ones that make the biggest gains.
This article appeared in the South China Morning Post print edition as: Big data is watching: how technologyis shaping a new consumer landscape