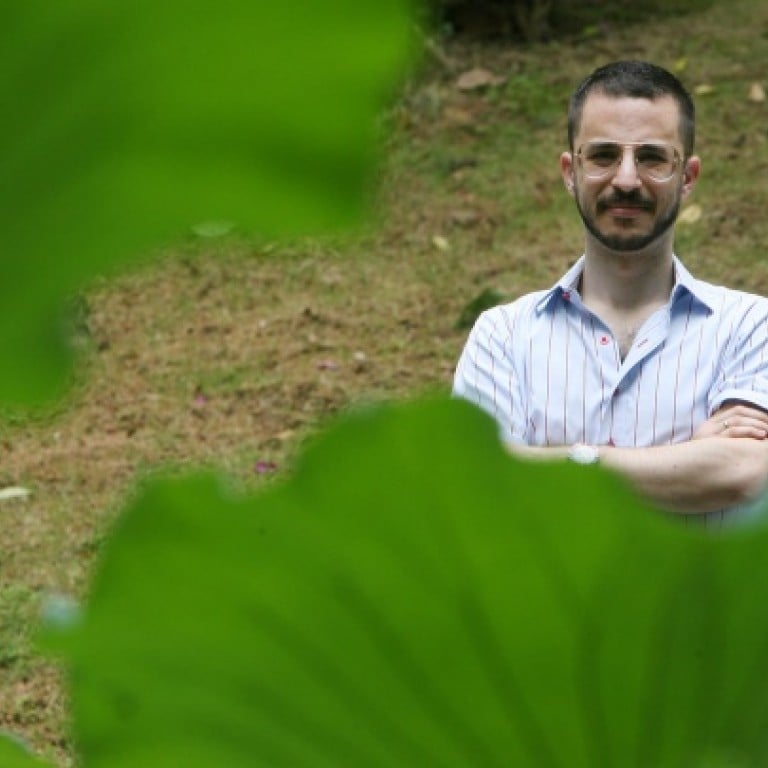 Our editors will be looking ahead today to these developing stories ...
Hong Kong-based American architect Jonathan Solomon addresses the Foreign Correspondents Club on the historical origins and possible future directions of Hong Kong as a "city without ground" - a city where one can walk all day without setting foot on the ground. He speculates that Hong Kong's urbanism is a result of its problematic relationship to the ground. Solomon is co-author of , which describes Hong Kong's unique forms of public space through complex, painstakingly researched maps of its footbridges, tunnels, shopping malls, transit facilities, hotel lobbies and other spaces.
A delegation led by acting Shandong governor Guo Shuqing arrives in Hong Kong to promote business co-operation between the city and his province. It is Guo's first trip to Hong Kong since his surprise transfer from heading the China Securities Regulatory Commission to the provincial post.
European Union foreign ministers meet in Brussels with the issue of arming Syria's rebels at the top of the agenda. A fierce row over the issue has left the EU deeply divided days before the bloc needs to decide on renewing sanctions. Britain and France want the arms embargo maintained against the regime but eased for the opposition Syrian National Coalition. But other EU nations and aid groups vehemently oppose any change, citing the huge risks involved.
A Japanese politician who drew fire for suggesting US soldiers in Okinawa visit brothels to vent their violent frustrations will retract his comments at a press conference today at the Foreign Correspondents' Club in Tokyo. But Osaka Mayor Toru Hashimoto said he had no intention of retracting his other controversial comment, that "comfort women" served a "necessary" role during the second world war in keeping soldiers in line. The remark set off a volley of criticism from countries under Japan's rule in the 1930s and 1940s as well as from the US. Most historians agree the Asian women were pressed into sexual slavery for the Japanese imperial army. Hashimoto has insisted Japan's soldiers were not unique in brutalising women.
Legco's panel on economic development meets to discuss the government's follow-up action on marine safety in the wake of the fatal ferry disaster near Lamma Island on October 1 last year. A paper submitted to the panel last week says a check of all 304 ferries and launches operating in the city found six had problems with their watertight devices.