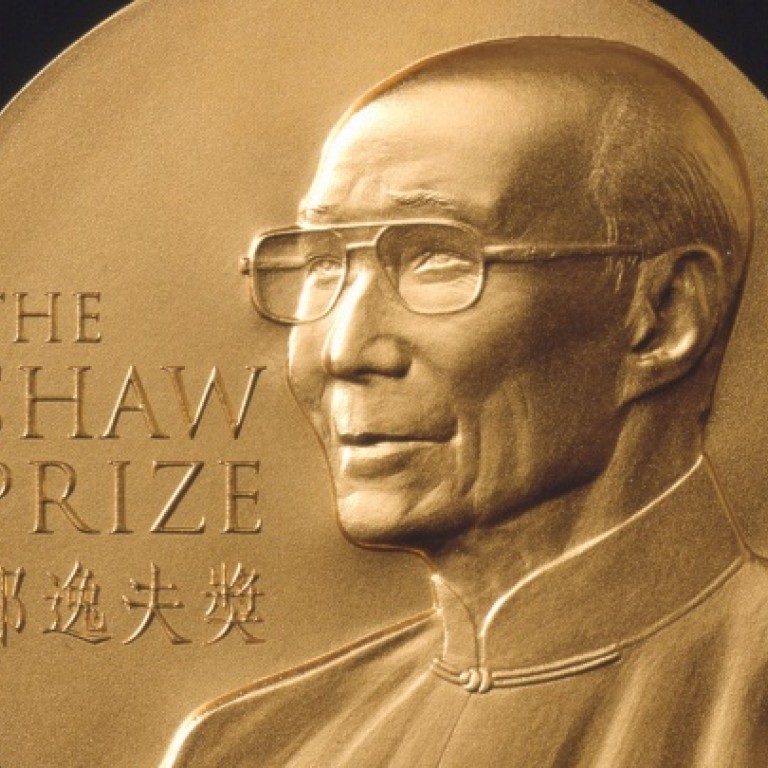 Our editors will be looking ahead today to these developing stories ...
This year's winners of Asia's most prestigious award for scientific research, the Shaw Prize, are announced in Hong Kong. Prizes for astronomy, life science and medicine, and mathematical science will be presented at a ceremony in September. Each prize is worth US$1 million. The awards, sometimes referred to as Asia's Nobels, were created in 2002 by Hong Kong film tycoon Run Run Shaw.
An inquest concludes in Singapore into the death of American scientist Shane Todd, who was found hanged in his flat in the city-state last year. Todd's parents, Rick and Mary, left Singapore last week before the conclusion of the inquest. They said they had lost faith in the process and that evidence of suicide presented by the police was fake. They believe his death was linked to his work.
Taiwan's government agencies and the military hold a joint computerised simulation drill. The island's National Security Council says the drill simulates scenarios of military clashes in the East China Sea and South China Sea and tests the responsiveness and co-ordination of government departments. Taiwanese President Ma Ying-jeou will ride in an armoured vehicle to the command centre and preside over the drill.
The world's most famous motorbike event gets under way, with Hong Kong rider Cheung Wai-on set to become the first Chinese competitor. The Isle of Man TT sees racers tackle the mountainous terrain and tight and twisting roads of the island in the Irish Sea. Since racing began in 1904, there have been 239 rider deaths, either in official practice or on race days.
Lawmakers debate the future of a harbourfront site in Central that the People's Liberation Army wants to convert into a military dock. The Planning Department has received 10,000 objections to the government's plans to rezone a 0.3-hectare site, which it says it must do under a 1994 agreement between Britain and China. The Legislative Council's panel on development debates the plans.
Sri Lankan President Mahinda Rajapaksa arrives in Beijing for talks with state leaders, including President Xi Jinping . His visit is expected to further boost the emerging close ties between the two countries helped by billions of dollars of aid and assistance provided by Beijing to Colombo as the impoverished island strives to develop its infrastructure.