Zhu Ling
Get more with myNEWS
A personalised news feed of stories that matter to you
Learn more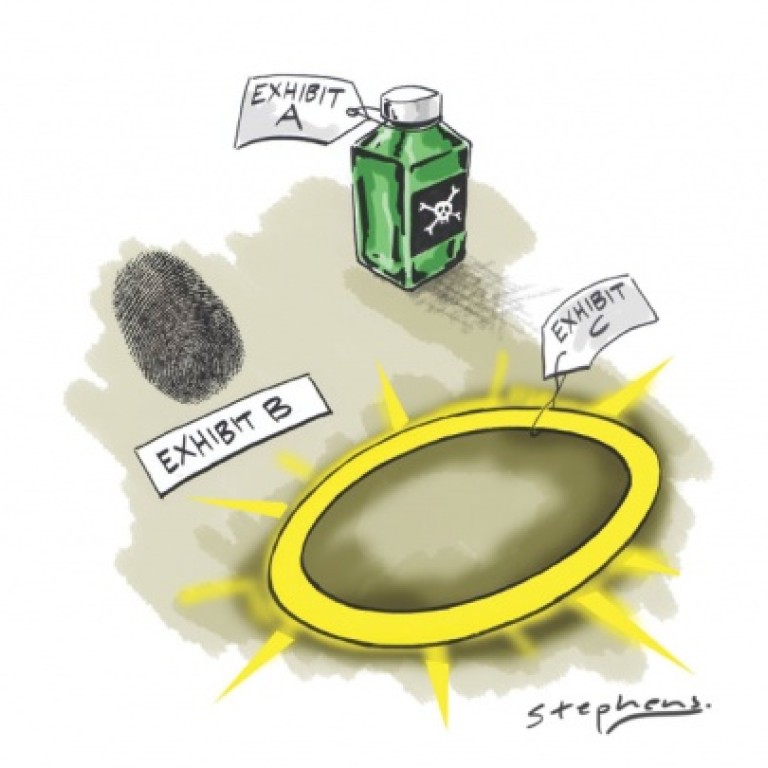 Zhou Zunyou says the renewed interest in seeking justice for an unsolved poisoning case 18 years ago highlights that, even with changes to China's criminal laws, an accused is still too often presumed to be guilty
The case of Zhu Ling has hit the headlines again recently. Zhu was a promising chemistry student at Beijing's prestigious Tsinghua University before she was left paralysed after being poisoned with thallium, a toxic chemical, nearly two decades ago. The renewed interest in her tragic case was ignited by a similar poisoning case in April that led to the death of a Fudan University student.
In Zhu's case, initial suspicion fell on one of her roommates, Sun Wei. In 1995, police in Beijing detained Sun as a suspect and subsequently cleared her, citing a lack of evidence. Ever since, there has been speculation that she wasn't charged with a crime because of political intervention by her well-connected family.
Under intense public pressure, the Beijing police authorities finally responded to public concerns with a written statement on May 8 this year. Justifying the failure of the investigation due to the paucity of evidence, they rejected accusations of any outside intervention and called on the public to treat the case in a rational and objective manner.
Just two days prior to the police statement, Shen Deyong, vice-president of the Supreme People's Court, published an article in the to address the unprecedented challenges caused by recently uncovered wrongful convictions. Ascribing the high number of such convictions to the deeply rooted presumption of guilt in the Chinese criminal justice system, he called for a change in the legal practice and highlighted the concept that "a wrongful release is more desirable than a wrongful conviction".
It is unclear whether Shen's article was timed to coincide with the police statement. The article is not likely to represent the judge's personal ideas, but, rather, to send an official, positive message regarding a key principle of criminal procedure: the presumption of innocence.
According to this principle, everyone charged with a crime has the right to be presumed innocent until proven guilty according to the law. In other words, an accused can only be declared guilty in a criminal trial if he or she has been equipped with all the guarantees necessary for his or her defence. The principle is anchored in numerous international human rights instruments and recognised by most modern countries as an important principle of criminal procedure.
Once considered a concept of the bourgeoisie, the presumption of innocence was not accepted by the People's Republic for almost 50 years. However, in 1996, the Criminal Procedure Law was revised to incorporate an important new provision, stating that nobody shall be declared guilty without being judged as such by a court according to the law.
The Chinese version of the presumption of innocence has been hailed as great progress in Chinese criminal procedure, although its wording differs from that in international conventions. Thus, prosecutors are not allowed to bring any charges, and judges cannot affirm the guilt of the accused and mete out punishment, unless there is clear and convincing evidence.
The purported goal of the principle is to afford better protection to the accused; however, its practical significance remains highly limited. In reality, the presumption of guilt continues to be the rule, as confirmed by Shen's article. It's no secret that police officers, prosecutors and judges on the mainland, although working in different agencies, are all members of one big family - the , literally, the "political-legal authority".
Criminal suspects in police custody often face harsh treatment, as the use of torture to obtain a confession is still pervasive and access to defence lawyers is considerably restricted. Prosecutors almost never lose a case; convictions are all but guaranteed.
When Sun was detained in 1995 by Beijing police for interrogation, the principle of the presumption of innocence had not been introduced into Chinese law. What's more, at that time, the use of torture to extract a confession was even more common than today. If Sun hadn't come from a well-connected family, it is likely that she would have been subjected to torture during the investigation. The fact that she wasn't and was soon released was the major reason for the widespread speculation. For the same reason, the Beijing police's statement seems highly questionable.
This does not mean, however, that Sun should have been tortured, or that the police should now reopen an investigation. It is highly unlikely, given that many years have elapsed, that the police would be able to find any new evidence strong enough to justify reopening the case. Even if an investigation were started, Sun would not need to prove her innocence; she would be presumed to be innocent. Instead, the onus would be on the police and prosecutors to prove her guilt beyond reasonable doubt.
Zhu's case is a reminder that sometimes we have to accept that not all criminals are found and punished. This isn't just the case in China; it applies to any Western country, as well. Justice is the primary goal of criminal procedure, but we cannot pursue it for one person at the expense of another.
This article appeared in the South China Morning Post print edition as: Age of innocence?