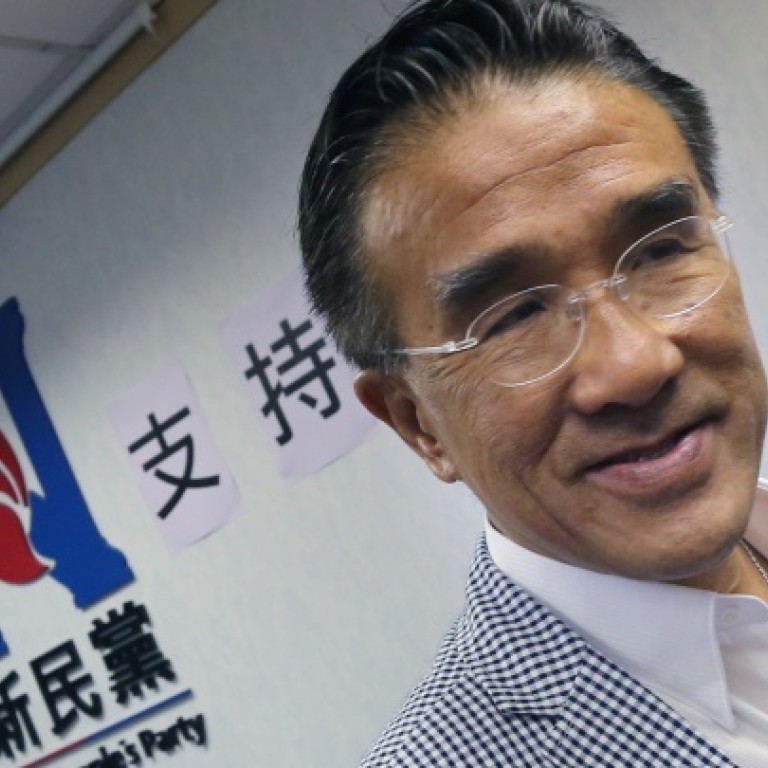 Hong Kong's dissidents blow their cover as champions of democracy
Lau Nai-keung says espionage claim shows they don't deserve public trust
It turns out that a former political assistant of Michael Tien Puk-sun was a "spy" for the pan-democratic camp while he worked for Tien. No, I haven't been watching too many James Bond movies, nor do I have an overly vivid imagination. The case was reported in the gossip magazine , with an interview of the "spy who came clean". This shows just how ugly the political scene has become.
According to the interview, the political activism of the young "agent", Chiu Yun-loi, was inspired by his secondary school teacher, who regularly organised activities for his students, including taking them to the June 4 memorial gatherings. After graduation, Chiu accidentally landed a job in Tien's firm, G2000, and ended up assisting the boss in his election campaigns.
Chiu not only acted as Tien's ghostwriter, polishing his public image, he also took credit for decisions that helped Tien win a seat in the Legislative Council, the article claims. Apparently, Tien trusted him despite the fact that he was never a member of the New People's Party, paid him well and listened to his advice. What more could you ask of your boss?
While working for Tien, Chiu "reported" to his "handlers", among them the late Szeto Wah. According to Chiu, his cover was eventually blown and he was fired for financial mismanagement. He then openly joined the dissident camp and now works for Lee Cheuk-yan.
Spying is used only against enemies deemed evil and who cannot otherwise be dealt with through normal means. And in any case, no spy will come out and boast about his covert achievements as if it is the righteous thing to do. This is against common-sense decency.
To me, this young man is obviously a victim of political indoctrination. The story Chiu recounted is that of a twisted character - full of betrayal and indiscretion. Would you hire someone like this for a commercial job and trust him not to divulge your trade secrets to competitors?
More importantly, the way the dissidents "paraded" Chiu in public revealed their sick mentality. They have defined their adversaries as evil. In any war between good and evil, any means, no matter how wicked, is justifiable and there is no compromise. Fighting will persist until either side is annihilated.
By trumpeting the story of Chiu the spy, dissidents clearly feel no need to hide their intentions and pretentions.
Our dissidents call themselves pan-democrats and claim to champion democracy and competition in an open ballot through universal suffrage. Have they stopped to ponder whether their actions are in line with the democratic spirit? Have they never heard of the Watergate scandal?
Can you imagine Britain's Labour Party sending spies to infiltrate the Tories and then coming out to brag about it?
Hong Kong's dissidents are sick. Worse, they try to recruit young people to do some of their dirty work.
The conclusion is clear. Our dissidents don't warrant any trust or respect; what they rightfully deserve is public condemnation.
Now these people are selling us the idea that they are going to "Occupy Central" for democracy, and they will do this in love and peace. Do you buy it? Can you believe such gatherings will be peaceful and orderly?
More to the point, the dissidents want to leverage such a movement to force Hong Kong people to accept their minority proposal for universal suffrage, so that this will make it much easier for them to seize power through the ballot box.
Do you trust these people? Will you succumb to their threats? I think anyone who has any sense will come up with the same answer: not in a billion years!
This article appeared in the South China Morning Post print edition as: Ugly side of politics revealed as dissidents' cover is blown