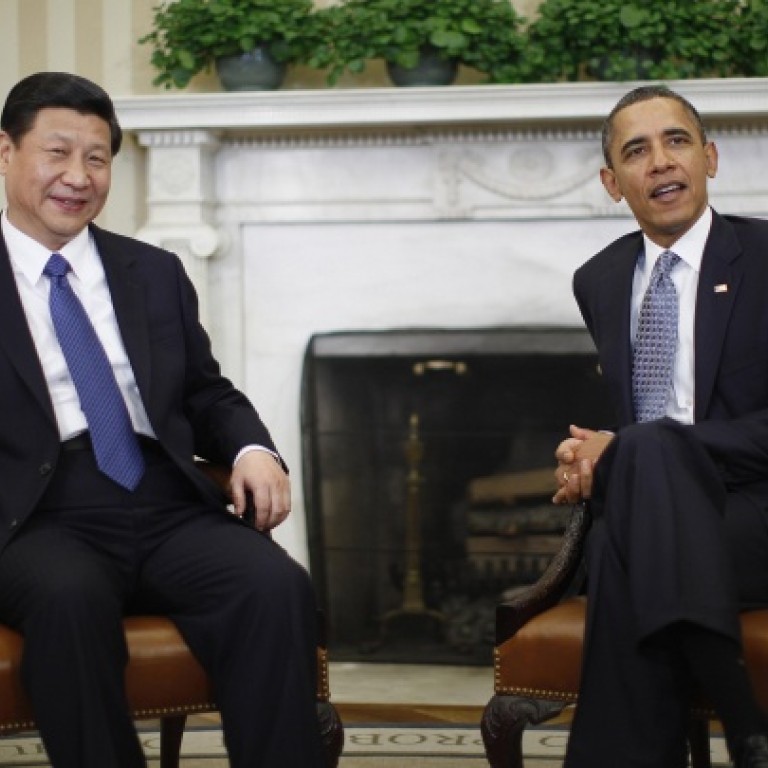 Xi and Obama can find room to bloom in the desert
Stephen Noerper says Sunnylands will give the leaders of the dominant and ascendant world powers a good chance to get a measure of each other
Presidents Barack Obama and Xi Jinping , G2 leaders and likely new pals, are meeting at Sunnylands. Aptly named, this sprawling desert retreat sits two hours from Los Angeles in Rancho Mirage. Deserts loom large in US literary minds, from the Bible to Paul Bowles, and oft suggest blank space for exploration of the soul. It is here that the leaders of the dominant and ascendant world powers will stroll, each getting of the other - to borrow from a past presidential aside - "a sense of his soul".
What is remarkable is that in the four decades since Nixon's historic opening of China, the presidents of China and the US have never entertained summitry of quite this type. Sunnylands is about atmospherics and tone, at a "critical juncture" in bilateral relations, according to Chinese press. The Beijing preliminaries have been remarkably good, with the chairman of the US Joint Chiefs of Staff and the national security adviser received in serious, respectful and pragmatic ways. Xi's abandoning of overstuffed chairs for a working table for the dialogue with National Security Adviser Tom Donilon strikes a new tone worth noting - let's put aside ceremonials and get some real work done.
This seems an apt fit for a US president with a reputation for less pomp and more circumstance. Obama has a natural inclination towards getting it right on China and getting things done. Xi "gets this" from his own Midwest sojourn (Iowa).
But this is a unique type of summitry - one not about laundry lists or scores of commitments. The most important thing to take away will be the comfort level of each towards the other and determination that Obama's second term and Xi's first see a results-oriented relationship where objectives are understood, even if they differ or are in conflict.
Do not be mistaken. There will be real progress, most notably on North Korea. China showed remarkable good faith in its stand with recent North Korean visitor Vice-Marshal Choe Ryong-hae, to whom China touted a new line: denuclearisation, not simply stability, the convenient watchword of Xi's predecessors. Moreover, the Chinese media emphasised the differences between these communist allies. Take this as a nod from Xi and his backers towards Sunnylands, as well as the meeting later this month between Xi and South Korean President Park Geun-hye.
Obama and Xi will see progress on co-operation on regional relations, as well as climate change and denuclearisation - priorities for this US administration. But do not expect breakthroughs on more problematic issues such as cybersecurity, maritime affairs, or trade; these are critical, but results will follow with the right atmospherics and enhanced communication in place.
Sunnylands has every potential to prove the most significant dialogue between the US and China in four decades. The terrain is good, the desert air fresh. U2's breakout album took its name from a nearby landmark; and were hit singles. These two presidents may turn these titles on their heads.
This article appeared in the South China Morning Post print edition as: Desert bloom