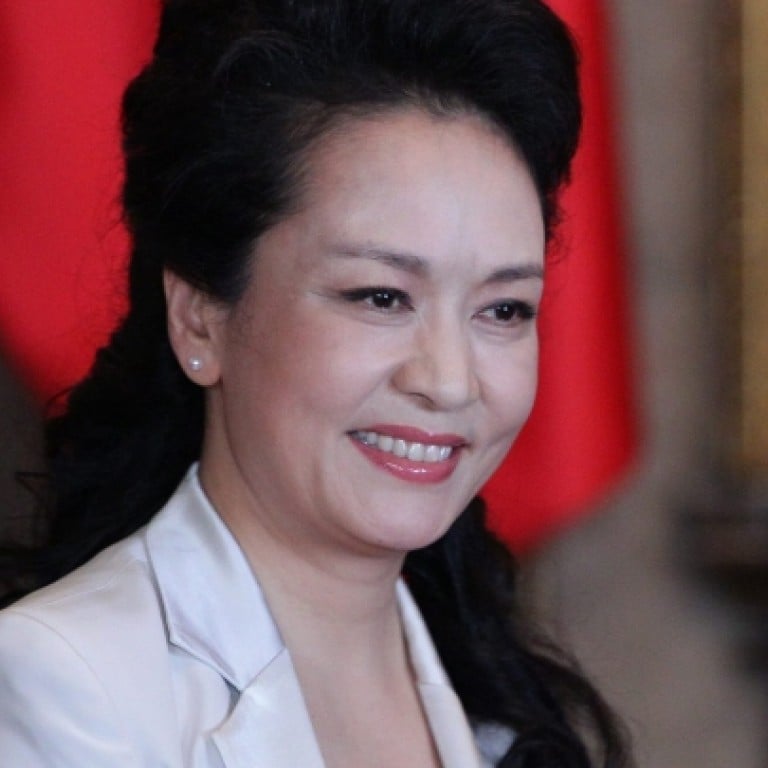 China's first lady fever betrays its backward politics
Chang Ping says repression at home drives people to look for affirmation of parity with West
In the year when the Gang of Four was toppled, a young teacher in my hometown shot to fame playing Jiang Qing on stage. His performance was simple: he slapped on some make-up, wore a big, loose colourful dress, walked coyly on stage and then laughed wildly for 10 minutes. The show was hugely popular.
He captured the essence of Jiang's public image: a mannish, witch-like woman who was unfit to be China's first lady. Even now, many ordinary Chinese have no clear idea of the crimes Jiang was accused of; they know only that she acted above her station, and tried to seize power because she wanted to be "empress".
People didn't mind Mao Zedong being "emperor", however, although they grumbled that he was too autocratic. The person who did in fact seize power, Deng Xiaoping, is today seen as a great man.
The Chinese fascination with the idea of a first lady did not start with Peng Liyuan, nor did it originate from the US. In ancient China, the empress was seen to be the mother of the nation and was expected to lead by example as head of the royal household. She should be beautiful, decorous and wise - wise to recognise her rightful duty to support her husband, that is. This actually describes the acceptable role of women in today's society: beautiful, virtuous, a good wife and mother who abides by the rules of patriarchy.
Among the first ladies of communist China, Wang Guangmei, the wife of Liu Shaoqi , was considered to be the model. It didn't matter what she was really like. Mourning her death in October 2006, both the media and the public were full of praise for her grace and elegance.
She was the first of the People's Republic's first ladies to be presented to the world. In April and May 1963, she visited Indonesia, Myanmar, Cambodia and Vietnam with Liu, then the president. Media reports recalled how she caused a sensation at home and abroad on the trip, looking so glamorous and lovely in a white cheongsam. Many people believed it was Jiang's jealousy at being upstaged that led to the couple's eventual downfall.
After Wang, China's first ladies were generally considered to be average-looking. Wang Yeping, the wife of Jiang Zemin , was even said to be "ugly". For looking "dowdy" next to Laura Bush on a state visit to the US, some internet users heaped abuse on her for "shaming" China.
Before Xi Jinping took power, hopes for political progress were high. But those hopes were dashed when, after the 18th party congress, it became clear China is regressing instead. With criticism banned in public, many people were struggling to find "good news" items to talk about when along came Peng. Suddenly, here was an area of "soft power" where China could potentially rival the West. "First lady diplomacy" became the topic du jour, discussed with gusto by everyone from the to liberal intellectual circles.
The Peng Liyuan fever started during her visit to Russia. But since Russia is not considered part of the West, many Chinese hoped to see her appear alongside Michelle Obama in a real "contest". But when the big chance of a Sunnylands tête-à-tête came, Obama chose to stay at home with her daughters. A commentary that was widely circulated on the mainland said Obama was too insecure to meet Peng, and declared Peng the undisputed "winner" of the match-up.
The role of the first lady in politics is in fact not significant in the way many Chinese believe. The Obamas broke the race barrier when they entered the White House, and have been progressive in championing equal pay for women and supporting same-sex marriage. So Michelle Obama's decision to quit her lawyer's job to be a "mom-in-chief" drew criticism. Her supporters pointed out that she has the right to choose to stay at home. But no one knows if her decision was prompted by a desire to fulfil a more "traditional" role as first lady.
Peng is not being asked to quit her career, but her role as first lady will similarly restrict her autonomy. Besides, what she can do as China's first lady will be far more limited than what Michelle Obama can do.
In Europe, where there is more gender equality, the role of the first lady is far less important, especially today as more women and gays take up the mantle of leadership. Most people in Germany, for example, do not know or care about who the husband of Angela Merkel is, or even know who the first lady is - President Joachim Gauck is separated but not divorced from his wife, but he and girlfriend Daniela Schadt are considered a couple.
The "first lady fever" in China is only the result of a mix of patriarchal attitudes, political entertainment and consumerism. It is euphoria created to fill the vacuum left by political repression. It looks backwards, instead of to the future. In politics, it is the equivalent of a decorative vase, and will be broken in time.
This article appeared in the South China Morning Post print edition as: China's first lady fever betrays its backward, impoverished politics