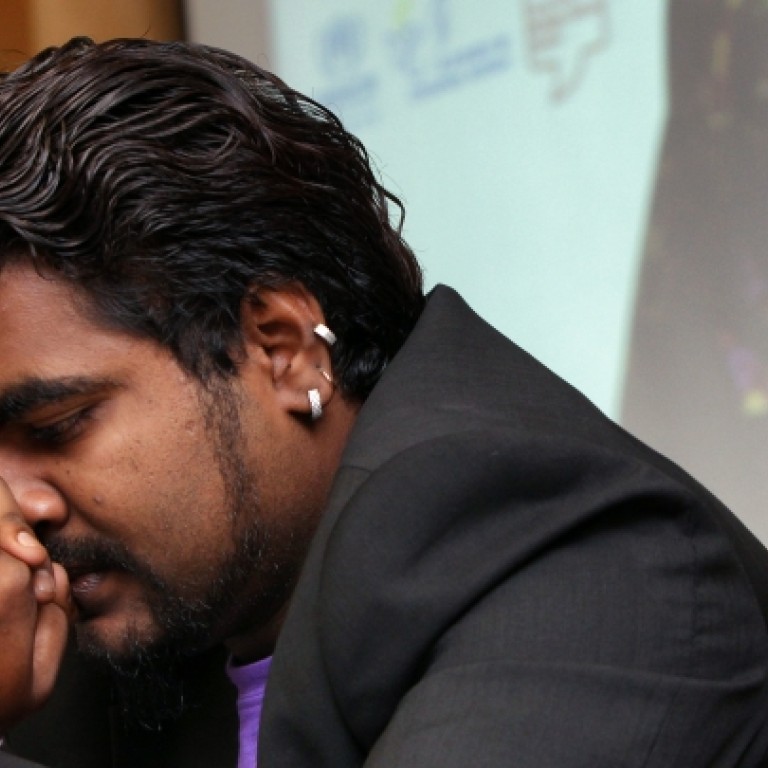 Hong Kong can do the right thing for refugees at its shores
Philip Karani is confident that the government, which is taking over vetting claims by asylum seekers, will do right by those fleeing persecution
Something extraordinary will happen in Hong Kong tonight. A group of people hailing from the farthest-flung corners of the earth will gather at the Fringe Club, where through images, song and the spoken word, they will give voice to a struggle known by millions around the world.
They will take nervous steps onto the stage, but the fear they will have overcome is not mere stage fright; it is something far more treacherous, something most of us will thankfully never know. It is the fear of being persecuted - stripped of your livelihood, tortured, even killed - for reasons as fundamental as your race or religion. They are refugees and today, on World Refugee Day, we celebrate their courage by listening to their stories.
The writer Joan Didion famously wrote, "We tell ourselves stories in order to live." For refugees in Hong Kong, this is the literal truth: in order to avoid returning to a country where their lives may be in danger, they must tell their stories. As the United Nations refugee agency, it has been our job in Hong Kong to listen to these stories every day for the past 25 years.
They are not all tales of woe; in fact, they are necessarily hopeful, as much about where they come from as where they hope to go, the new lives they hope to build. For refugee families, this often means sacrificing a respectable living in order to secure a better, safer future for their children. It is a familiar story for the millions of Hongkongers whose families have come to this city over the past century for the same reason.
And as millions of Hong Kong families know, when refugee families arrive in Hong Kong, it marks the end of only one part of their story. Their Hong Kong chapter is a turning point, the place from which the promising rest of their story is written. We look forward to Hong Kong playing a larger part in helping them write it.
For Hong Kong is taking its own brave steps into the future. In March, the Court of Final Appeal ruled that the Hong Kong government must independently determine whether an asylum seeker is a refugee. The UNHCR has been proud to listen to the stories of asylum seekers in Hong Kong for the past 25 years, but having had a presence here for over 60 years, we are prouder still of Hong Kong's continuing tradition of being at the forefront of protecting human rights in the region.
Though we will miss being inspired by the heroic stories of refugees who risk so much to make it to Hong Kong, we are confident that the government will be just as committed to understanding why asylum seekers come here and protecting those likely to be persecuted if they return home. We are especially pleased that asylum decisions will be subject to a judicial review by the courts, well known to be the fairest in the region.
In this hour of need, with nearly one million refugees having fled Syria this year alone, Hong Kong is doing its part to alleviate some of the world's suffering.
When we talk about refugees, we often talk about the unspeakable tragedies they have fled. For those who had no choice but to flee, and who have made it this far, we owe it to them to listen carefully to their stories, to hear them speak.
This article appeared in the South China Morning Post print edition as: New chapter