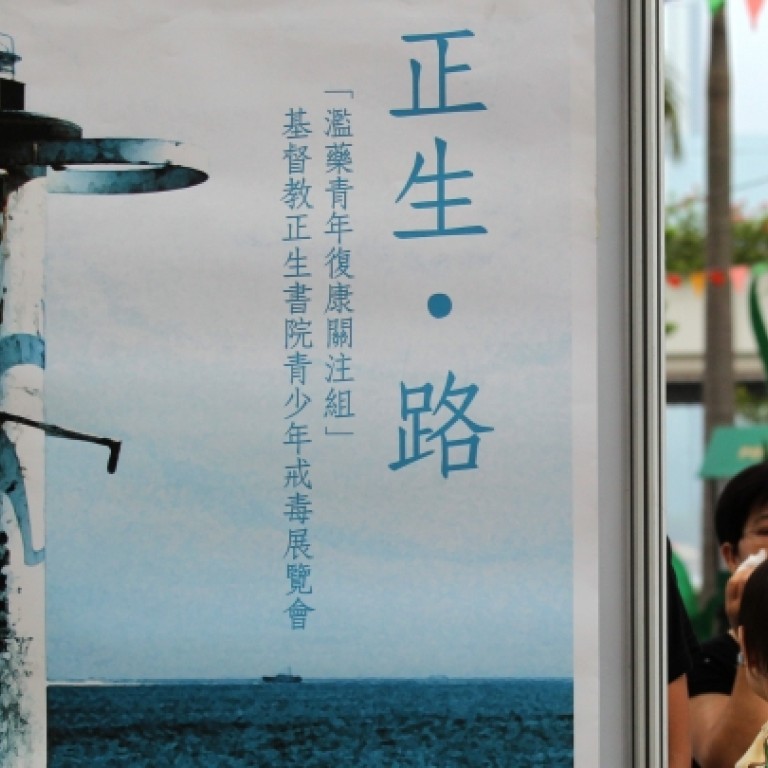 Hong Kong must heed the lonely cries of its young drug abusers
Chung Tang calls for engagement to address low self-esteem and despair
The International Day Against Drug Abuse and Illicit Trafficking today has deep historical significance for our region. After all, it was in the 19th century that Lin Zexu, an official of the Qing dynasty (1644-1911), dismantled the opium trade in Guangdong. And the first international conference to discuss the world's narcotics problem was convened in 1909 in Shanghai.
With people under 21 making up 35 per cent of all newly reported drug abuse cases in Hong Kong and an estimated rate for hidden abuse that is much higher, the city certainly understands how illicit drugs can destroy lives and undermine societies.
While the number of reported drug abuse cases has fallen over the years, this day is not yet time to declare victory, but rather an opportunity to re-examine the effectiveness of our drug policy. Now more than ever, the young people of Hong Kong need our support in maintaining a fulfilling, drug-free lifestyle.
First, although the incidence of drug abuse may appear to be decreasing, in reality, it has only changed forms. More young people report taking drugs in their own homes rather than in traditional public settings such as clubs, creating a more hidden drug culture reflective of the isolated and marginalised experience of today's so-called "hidden youth". To understand the problem, we must first understand these hidden youth.
The term was initially used in Britain to describe young people who are not in school or part of the workforce.
In Hong Kong, these young people, aged between 15 and 24, are largely marginalised by society and experience exclusion in the broader community. Unemployment among 15- to 19-year-olds reached 15.6 per cent for the three months from March, more than four times that of the overall unemployment rate.
In a recent study by Chinese University, only 47.2 per cent of 15-year-olds expect to complete a university education. Without the prospect of a post-secondary education or a stable job, many of these youths feel there is no place for them. Faced with lack of opportunity, they feel isolated and hopeless, leading to low self-esteem and a lack of motivation.
Poverty, unemployment, and a lack of support and information all serve as systematic forces that push youths towards drug use.
To address the problem, we need to listen to these struggling youths and learn about the unique issues they face. To do so, we need to engage them. Simply telling them not to take drugs is not enough.
The Hong Kong government has taken many important steps to address the problem, such as creating a youth hotline and funding parent talks, but more action is needed.
We must reach out to our young people in creative new ways and give them a voice. The key to solving the issue lies in non-judgmental, empathic and stimulating engagement.
According to a report by the Narcotics Division of the Security Bureau, a shocking 77.6 per cent of drug -taking students said they never sought help from others. Through positive peer support, we aim to instil self-esteem in youth, giving them the tools to avoid drug use and reach their full potential.
It is not enough to address the surface causes of drug abuse - we must also tackle the root causes by pushing for policies that will reduce the heavy burdens on Hong Kong youths.
Faced with pressure, isolation and poverty, they are vulnerable to temptation to escape their situation. Ultimately, drug abuse should be seen as a product of society's larger ills.
We can all hope for a future when drug abuse has been eliminated. To that end, we must use this day to recommit to the young people of Hong Kong by providing positive support, hearing their voices and eliminating the root causes of drug abuse.
This article appeared in the South China Morning Post print edition as: Heed the lonely cries ofour young drug abusers