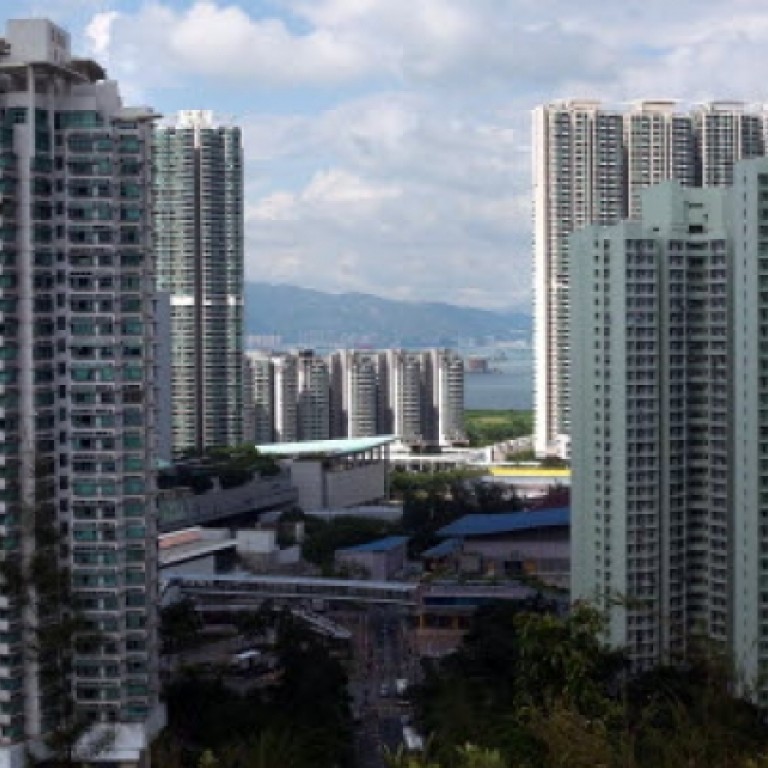 Rethink Hong Kong's dull housing development
Carine Lai says Hong Kong needs to move away from building dull housing developments that provide convenience but undermine a sense of community
With planning under way on the extension of Tung Chung, and ongoing discussions about additional reclamation to increase housing supply, it is worth pausing to consider the overall layout of Hong Kong's new development areas. For the past 40 years, virtually all major urban projects have adhered to the same model of development, where residential blocks are built atop large podiums containing retail and community facilities, public transport stops and car parks.
Beginning with Mei Foo Sun Chuen in 1965, continuing with Sha Tin and Tai Po in the 1970s and 1980s, Tung Chung in the 1990s, and West Kowloon/Olympic in the 2000s, each successive generation of these developments has become bigger, bulkier and more ambitious. Hong Kong has perfected this model of development, and we seem hardly able to consider alternatives any more.
While it may be an efficient way to house and provide services for high population densities, it has had less positive effects on pedestrians, an area's vitality and social cohesion. As a rule, the bigger a city block, the less friendly it is to pedestrians.
Mega blocks make streetscapes more monotonous, reduce pedestrians' choices of routes, and force people to take longer detours. Surrounding roads are usually built wider to accommodate more and faster-moving vehicles. Furthermore, as building plots have grown larger with each stage of reclamation, pedestrian access to the coast has become difficult in many parts of urban Hong Kong.
Podium-tower mega blocks are designed to draw people into their air-conditioned shopping malls. When most activities take place indoors under the supervision of shopping mall managers and security guards, the public realm disappears. There is little room for non-commercial activities. In many malls, you cannot even sit down to rest unless you pay for a seat in a café.
Large-scale podium development also reinforces social divisions. Hong Kong's older urban districts, which are made up of small building lots, consist of a variety of buildings of different sizes and ages. One of its advantages is that it enables a greater diversity of residents and businesses. Despite the skyrocketing rents, in many districts it is still possible to find a wonton noodle shop steps from a trendy boutique.
But in a large podium-tower development, everything is targeted at a specific socio-economic group. Those who do not belong have little reason to enter.
The contrast between Mong Kok and Olympic shows this. Although it is possible to walk from one to the other in about 20 minutes, few would think of doing so - they seem a world away. In Mong Kok, the streets are bustling; in Olympic, they're deserted.
Obviously, there are good reasons why Hong Kong does not build places like Mong Kok any more. Most people would not choose to live in such a congested, noisy, polluted environment. However, without thinking about it, we have veered too far in the opposite direction of building bland, sterile, urban environments.
As the government moves to develop new areas, let's hope discussions will revolve not only around how many flats are being built, but also the cityscapes we are creating.
This article appeared in the South China Morning Post print edition as: Creative block