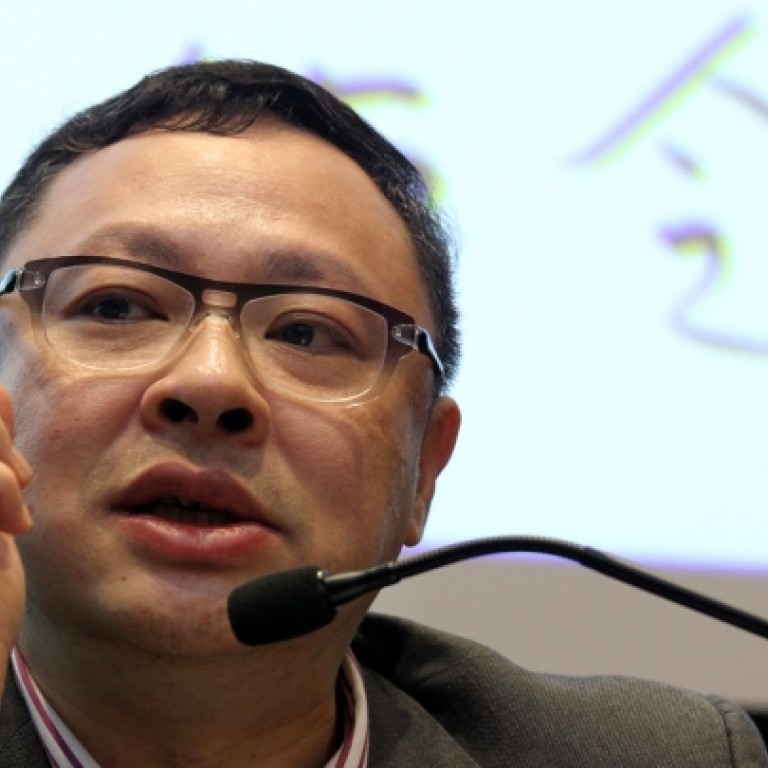 Even a minority cause like Occupy Central can do harm
Lau Nai-keung believes a showdown is inevitable come July 1 next year
I must say that it's really something for 66,000 people to brave the rain to walk all the way from Causeway Bay to Central. It is a sign of a lack of confidence that the organisers felt they had to grossly inflate the figure to 430,000. Or perhaps they felt a need to prove themselves to someone not present at the scene.
Inflating the figure has become part of the game and is to be expected, but by such a big factor is too much for most of us to swallow. Overnight, it became the biggest joke in town on Facebook.
But don't underestimate these 66,000 angry protesters. Should they unite under one cause and be bent on bringing down the government, Chief Executive Leung Chun-ying will be in big trouble. In fact, this is the threat projected by the Occupy Central campaign, organised by Benny Tai Yiu-ting, who believes a much smaller group, of 10,000, will be sufficient to serve as a "weapon of mass destruction".
The truth is that it will not be. People with a myriad of causes marched in the rally, which was hijacked by the organisers as the united battle for what they call "true universal suffrage" and the downfall of Leung.
From what I gathered from my friends who mingled with the crowd, the response was not enthusiastic when these two slogans were chanted. Protesters were obviously more concerned about their own smaller agendas, such as gay rights and "no incinerator in my backyard". Far from being a lethal weapon, the rally was more like a bundle of fireworks. If I were C.Y., I would have been very relieved and would have retired early on the evening of July 1 after monitoring the progress of the show.
So, they want a revolution. To be realistic, it will only take place, especially in a Chinese society, when there is absolutely no other way out. Then the rage will be all-consuming.
But look around you; true, some people are grumpy, but there will always be some unhappy people, no matter what. The majority of Hongkongers are not all that desperate. Yes, they are not satisfied with the status quo and they want change, but they don't want to rock the boat and subvert it.
And, as I have pointed out time and again, to most Chinese, democracy is not an inalienable right but, rather, one of the means to achieve good governance. Our dissidents want us to believe universal suffrage is the panacea that can solve all our political, social and economic ills, but it is clear that few will buy this snake oil. What we have in Hong Kong is a severe shortage of political talent because the best and brightest have all gone into business.
No matter how we choose our chief executive, we simply cannot squeeze blood from a stone and this is the stark reality we all have to face. Getting rid of Leung, no matter how incompetent you may think he is, cannot solve the problem, and neither can universal suffrage. Organising bigger and more frequent protests will not help, either.
Another equally stark reality is that our dissidents cannot be stopped from trying to force a showdown, a year or so down the road. In fact, they will surely try even harder to gain more friends and influence more people, preaching to them the gospel of true universal suffrage and the necessity of Occupy Central.
So I believe a showdown is inevitable. As I mentioned earlier, even a relatively small group of people, united under one cause, can be a formidable force. I don't want to overstate its destructive power, but I don't want anyone to underestimate it, either. This day will come and things will get uglier.
But when it comes to the crunch, let's at least leave our secondary school students out of the fight; they are just innocent kids.
This article appeared in the South China Morning Post print edition as: Even a minority cause like Occupy Central can do harm