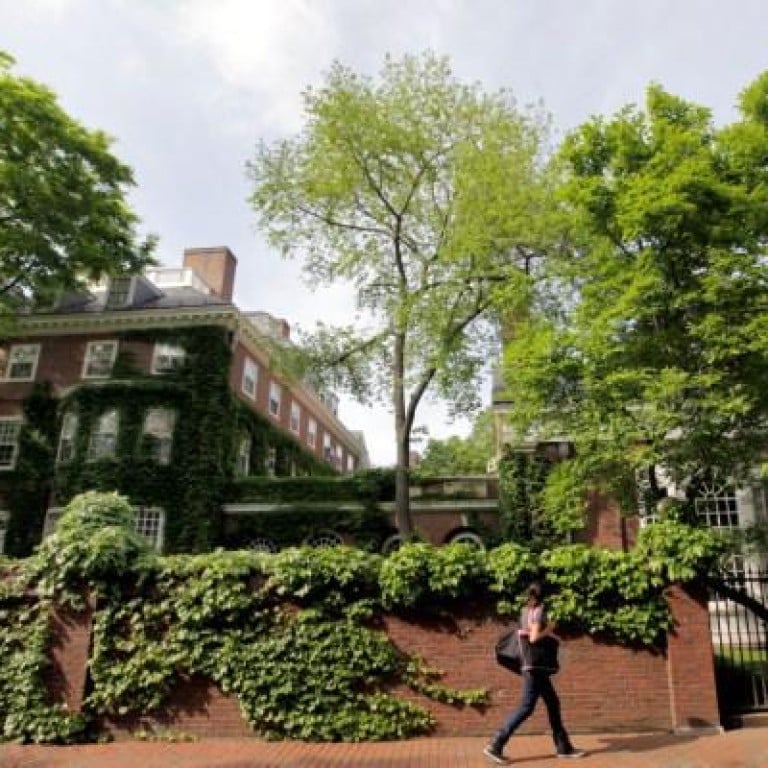 American universities still a rewarding option for Hong Kong students
The university application process is tough and frustrating, but ultimately worthwhile
The university application process has been frustrating and taxing on both the body and mind. As a future first year student in the United States, I'm thrilled that my endless nights of essay writing are over. Applying to the US is a popular route taken by many Hong Kong students and is significantly different from that of other countries.
Although admissions committees place great emphasis on the rigour of your high school record, standardised testing, leadership in extracurricular involvement, recommendation letters and application essays are also important elements of the equation. British, Canadian, Hong Kong and Australian applications are all difficult in their own regard, but undergoing the US application process has challenged me to be self-reflective, disciplined in pursuing my interests, and to distinguish myself from other students in telling my own story.
Self-awareness is the first and most important step towards a competitive application. Preparation for entering an American university began in grade nine - a time when my actions were primarily defined by my parents' expectations and peer pressure - not by my own desires.
Realising that I wanted to go to the US and subsequently learning about the expectations of admissions officers was critical because it laid the foundations for my secondary school journey. Were it not for a period of reflection, I would have drifted through four years of secondary school, purposeless, doing everything at random.
Realising your identity, passions and the person you want to become in university is what the application process is all about. By reflecting and becoming aware of what is expected, desire will transform into purposeful action targeted towards certain extracurricular activities and the pursuit of knowledge.
Time is scarce and admissions officers will favour the applicant who is thoroughly dedicated and grows in the leadership activities they love. Whether you want to save the world, help a refugee, or undertake a laboratory experiment, self-awareness will never lead you astray.
Self-discipline, a rare but valuable trait, will undoubtedly strengthen your application. Needless to say, the academic element of the application requires significant self-control. However, the extracurricular aspect is equally demanding. Whether it was campaigning for #konylast year, varsity basketball, a jazz band or promoting "Save the Lemurs", some activities felt like a waste of time, especially when your friends applying to other countries weren't obliged to do them.
Differences aside, the active and disciplined involvement in extracurricular activities is essential for the US application and the skills gained from them will be assets for life. Choosing club meetings over hangouts with friends is frustrating, but the persistence will reveal to admissions officers, the type of contributor and leader you will be on campus.
Now we arrive at the most difficult step, telling your story. At the core of all application essays is the question: who are you? For very selective universities, the essay is often what separates the men from the boys. A strong essay cannot compensate for mediocre grades and extracurricular involvement, but if all prerequisites are satisfied, the quality of your story could be a deal breaker.
All successful essays will clearly, rather than explicitly, reveal the type of person you are. Of course, some people are more interesting, quirky and likeable than others. Therefore, the challenge lies in captivating the reader with the unique experiences and observations that make you who you are.
While grand dreams and sophisticated vocabularies are conventionally impressive, a story that resonates with the admission officer will prove effective. It could even be about something as small as your encounter with a sparrow at the park. Syntax and language is important, but everything comes down to the impression left on the admission officer.
I am eternally grateful for my acceptance to an American university, a system that rewards those who go the extra mile, and most of all, the clarity gained during this journey. The admissions process is extremely subjective and elite universities will turn down seemingly perfect students just because the admissions officers are having a bad day. To all young people preparing for the challenge ahead, I sincerely hope you find what you're looking for.
The best school is the one that is compatible with your personality, hopes and dreams. After all, you are an individual and not a diploma. Even if you don't succeed, treasure everything that you've learned during the process because you have been privileged enough to even consider such an education. Last but not least, please don't respond to a rejection like Suzy Lee Weiss.
Suzy Lee Weiss is a young American woman, who after unsuccessfully applying to several top American universities publicly complained about it in an editorial published in the .