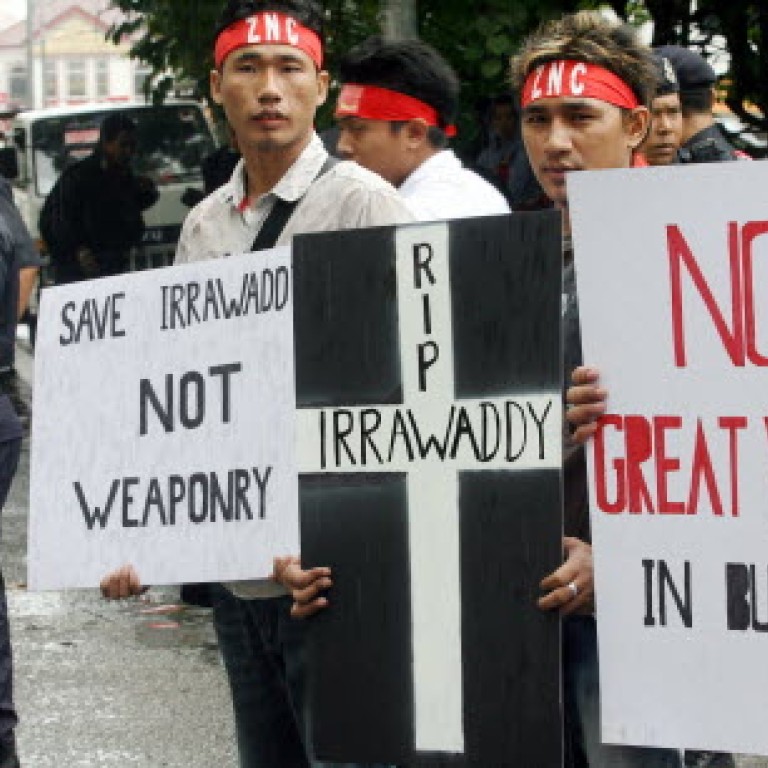 Ethics added to portfolio of Chinese overseas investments
Gary Sands considers the new corporate social responsibility guidelines for firms in Myanmar
Long viewed as a "client state" of China, Myanmar's precious resources have for years been auctioned off to the hungry dragon next door. Indeed, China was Myanmar's only significant dance partner, following the trade sanctions imposed on Western firms in response to human rights abuses by Myanmar's junta.
With the country's recent transition from military rule to democracy, the country is now attracting new dance partners from the US and Europe.
Today, the government finds it can afford to be more testy with its long-time partner China. The last two years have seen a number of lovers' quarrels in their economic relationship, most notably President Thein Sein's decision to cancel a controversial, long-planned Chinese dam-building project and a joint Chinese-Myanmar copper-mining enterprise.
The opening up of Myanmar has also led to an empowerment of the people, who are now less afraid to protest against investments they feel impinge on their rights. Protests over land rights and environmental damage associated with foreign investments are now common, led by increasingly vocal Myanmar civil society groups.
In response, the Chinese have copied a dance step from the West, namely "corporate social responsibility". The Chinese embassy and the Chinese-Myanmar Enterprises Association this month promised "moral self-discipline" with respect to Chinese investments in Myanmar, news reports said. China will in future likely focus on greater local job creation and enhanced community engagement - following a set of new corporate social responsibility guidelines, reports said.
Many Chinese investments in the other Asian and African countries have been criticised for displacing local employment, damaging the environment and violating safety codes.
What this new focus by China really means on the ground in Myanmar will have to wait until the new investments are under way. Promises made by corporations in other countries have often been ignored once approvals are received, and close monitoring by both government agencies, citizens and the press will need to be sustained.
Nonetheless, China's efforts to practise corporate social responsibility in Myanmar are a welcome move and, with success, will hopefully be copied in other countries in which China operates.
The Myanmese government should continue to press its long-time dance partner China, as well as its new dance partners, the United States and Europe, to adopt more stringent corporate social responsibility standards.
Without socially responsible investment, Myanmese leaders realise they could be facing even more social unrest.
This article appeared in the South China Morning Post print edition as: Ethics added to portfolio of Chinese investments