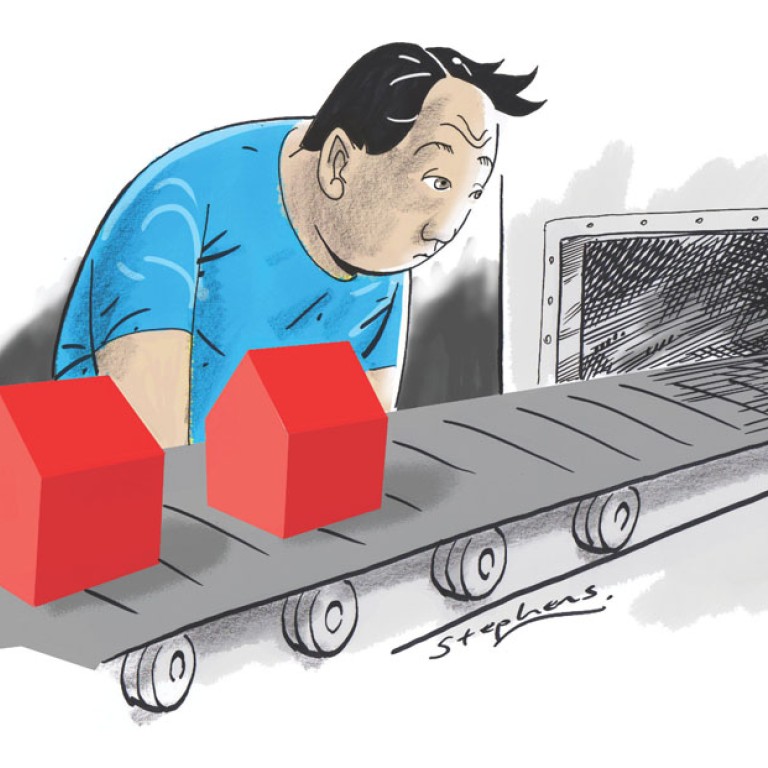 Hong Kong must grapple with question of housing supply
Anthony Cheung says to solve its housing crisis, Hong Kong must tackle the constraints that limit the adequate provision of affordable homes - and this means accepting trade-offs
This year marks the 60th anniversary of public housing in Hong Kong. It all started with a huge squatter fire in Shek Kip Mei on December 25, 1953. Then, in 1972, the colonial governor, Murray MacLehose, launched an ambitious 10-year public housing programme to house 1.8 million people in permanent self-contained homes. The rest is history.
Public housing has facilitated not only upward social mobility, especially with the addition of the Home Ownership Scheme (HOS), but also the rapid development of our now-thriving new towns like Sha Tin and Tuen Mun. It is a collective achievement that Hongkongers can rightly take pride in.
Yet, as we celebrate this success story, Hong Kong is, ironically, embroiled in a looming new housing crisis that does not square with its economic affluence, as evidenced by severe undersupply, high property prices and rents beyond the affordability of the general public, and the proliferation of subdivided units. Our younger generations are gravely discontented because they don't see any prospects of affording a home.
These days, many commentators like to compare Hong Kong with Singapore, where some 82 per cent of its citizens live in government housing of one type or another. In Hong Kong, only close to half of the population are in either public rental housing or subsidised home ownership, while the rest are in private housing. Although the housing trajectories of the two cities are different, there is no reason why Hong Kong citizens should not aspire to adequate and affordable housing.
The newly released long-term housing strategy consultation document, "Building Consensus, Building Homes", sets a vision of providing adequate and affordable housing for each and every family in Hong Kong. In the coming decade, it is reckoned that some 470,000 new housing units have to be built.
The government has to play a proactive role under a "supply-led strategy", especially in public housing, with an initial 60:40 public-private split in new housing production. Within public housing, the ratio between public rental housing and subsidised home ownership should retain flexibility to respond to changing demand. In the face of high housing prices and rents in the private sector, public housing has to perform a stronger lever function.
We must also maintain a stable housing market in line with our economic fundamentals. Hence, in face of undue market exuberance, the government stepped in last October and this February with demand management measures. Such exceptional measures are necessitated by unusual circumstances, but they do not by themselves solve the tight supply-demand imbalance, the solution to which must lie in a continuous and sustainable increase in supply.
It is easy to say let's increase supply as much as we can. But it is not such a simple numbers game. First of all, we need properly zoned land. Then, we must ensure enough infrastructure, transport and community facilities. The planning and consultation processes are now less straightforward as many local communities become more wary of added housing blocks and population. Construction capacity is also a constraint.
The challenge is big, and constraints and hurdles abound. We need time and perseverance to sort out multiple problems and diverse stakeholder interests. We have to accept social trade-offs, and set priorities to cater to more pressing social needs in the short to medium term, while we put our feet firmly on a bold long-term path towards "affordable housing for all".
In public rental housing, given the long waiting list (running to 118,700 for families and the elderly, and 115,600 for non-elderly singles), low-income families and the elderly - especially those inadequately housed, such as in subdivided flats - should be accorded priority in allocation.
Single applicants who are not elderly are currently put on a different waiting list under the Quota and Points System. If we remove this points system, the waiting time for families will have to double. But the system could be enhanced so that the waiting time for non-elderly singles above the age of 35 can be progressively reduced.
Home ownership contributes towards social stability and mobility. It is essential to rebuild the housing ladder and offer new opportunities to our younger generations to buy their homes. Apart from increasing the production of HOS flats, we should also explore innovative means, leveraging on the private sector's capacity and promoting public-private partnership, to build more affordable housing for the general public.
High rent has become an issue of much concern. Some want to see rent controls reintroduced. However, the immediate benefits to sitting tenants under any control scheme in a tight market may well be outweighed by longer-term market consequences resulting in higher asking rents and tenant selection by landlords. Equally, under tight supply, any government measures in the form of rent subsidies to those on the public rental housing waiting list or a home-starter loan scheme is likely to push up rents and property prices.
So we are back to the basics - supply and more supply! To deliver a larger quantity of new housing over the next decade, we will have to go for higher development density and actively plan for more land, failing which, any ambitious targets set cannot be achieved. We will need to satisfy not only the growing demand for quantity but also the aspirations for quality in terms of living space.
We urgently need to agree on a "New Deal" for housing, for the sake of building a better future for our younger generations. The three-month public consultation exercise should be the beginning of continuing dialogue focused on key issues, as well as the trade-offs necessary for taking our housing vision forward.
This article appeared in the South China Morning Post print edition as: Supply chain