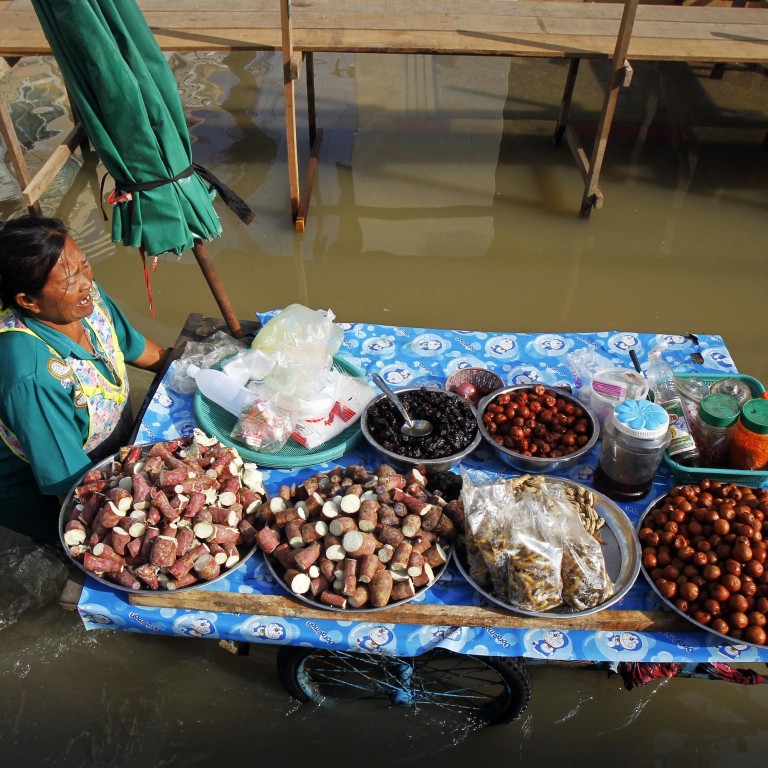 Food safety threats call for proactive approach by all stakeholders
Bram Klaeijsen and John in de Braekt say the industry is taking action
The recent launch of the Economist Intelligence Unit's "A Healthy Future for All?" report raised a number of unique challenges to improving the quality of the food supply chain in Asia.
The report emphasises the complexity of securing "sufficient quantities of affordable food" for Asian consumers, and with the region producing millions more mouths to feed every year, this challenge will continue to increase. However it's not just about ensuring that there's enough food. We also need to ensure we're providing safe, high-quality products.
These are challenges that no one party can manage alone.
Across Asia, and around the world, there are many good examples of the food and beverage industry working in partnership with public stakeholders to tackle these complex issues.
The Global Food Safety Partnership is perhaps the most comprehensive "whole-of-society" response to food safety. Formally launched in December 2012, it is focused on improving the safety of food in middle-income and developing countries.
It brings together the expertise of a wide range of stakeholders - from industry, government, non-governmental organisations and international bodies - to help strengthen supply chains and ensure the food we eat is as safe as it can be.
In Asia, the work has already begun. The partnership is funding training and capacity building to upskill regulators and small and medium-sized enterprises across countries such as Malaysia, Vietnam and China in two important areas of supply chain management: a preventive system for the control of biological, chemical, and physical food hazards during food processing; and a series of processes and protocols designed to foster efficient and responsible aquaculture production.
In addition to these efforts, policymakers, industry and communities are recognising that nutrition is a complex issue and requires a proactive response.
The Clinton Global Initiative is a good example of public and private sector players working together to develop solutions to malnutrition. Earlier this year, its members announced a new commitment to combat malnutrition in rural China by equipping village schools with kitchens.
The project aims to build 2,000 kitchens by 2015 and has committed to hiring and training kitchen staff; sourcing local food; and providing nutritious lunches for children.
In Southeast Asia, the private sector is also working collaboratively with a wide range of groups to promote healthy lifestyles and balanced food choices. In Malaysia, for example, a government-industry partnership has resulted in initiatives to encourage healthier lifestyles.
Companies are also individually stepping up through investments in food safety, employee wellness programmes and nutrition education and physical activity promotions. Mars, Incorporated, for one, is investing in a new Global Food Safety and Quality Centre in China to conduct research to gain early warning of new food safety threats and develop enabling science and talent that can be translated into robust food safety and quality systems.
These public-private partnerships are crucial to ensuring people have access to safe, high-quality, affordable food. The contributions of government, academia, industry and community organisations are all vital.
The food industry realises these are complex challenges, and is responding. There is much to be done and it is time to widen partnerships with a larger group of stakeholders and set common goals to ensure a healthy future for all.
This article appeared in the South China Morning Post print edition as: Food safety threats highlight need for proactive approach