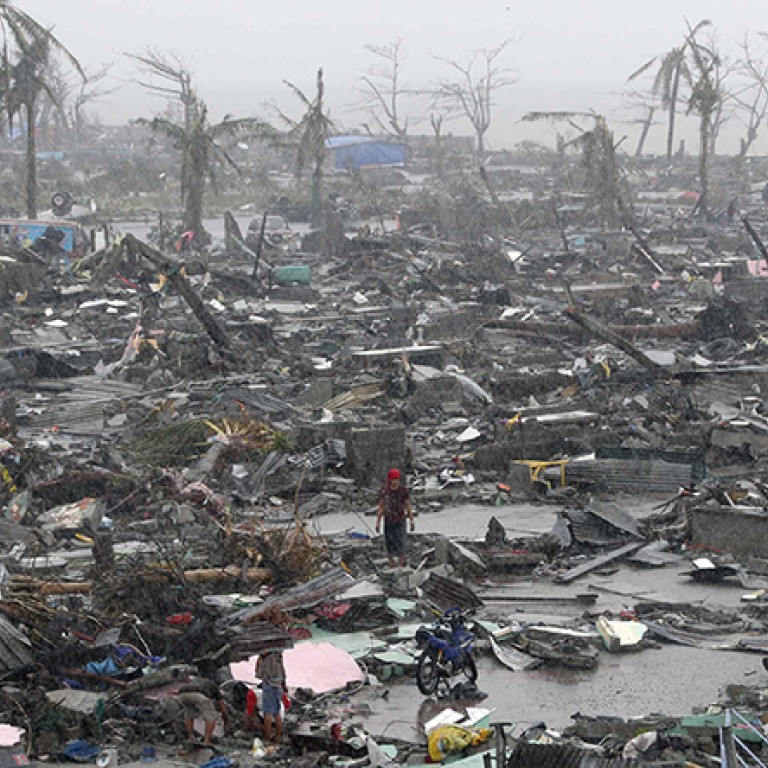 More charity dollars must go to environmental causes
Ryan Glasgo and Sophie le Clue say the paltry spending on environmental causes, particularly in Asia, is unwise in these days of climate change
Last December, in the wake of Typhoon Bopha, Naderev Sano, the lead negotiator of the Philippine delegation at the UN climate change conference in Doha, made an emotional plea during the talks. His message was simple: no more delays, no more excuses.
This year, following Typhoon Haiyan, the deadliest Philippine typhoon on record, Sano repeated his message by pointing out that what his country is going through as a result of this extreme climate event is madness, as is the global inertia in addressing the issue.
Although Sano's calls to action were directed specifically at policymakers, they also resonate when recognising the extent of environmental neglect beyond the public sector. This was brought home recently by a study on philanthropic grants of US$1 million across a number of jurisdictions, including Hong Kong. One important finding immediately stood out - there were no such donations to green groups in Russia, China or Hong Kong, the Asian regions surveyed in the study by private bank Coutts.
This statistic is striking when contrasted with the other target sectors: a total of US$291 million (25 per cent) and US$57.8 million (7 per cent) went to the government within mainland China and Hong Kong, respectively; US$250 million (21 per cent) and US$132 million (15 per cent) went to higher education within China and Hong Kong, respectively. For China at least, government donations include gifts to alleviate poverty and to support government-run schools.
It is particularly disturbing that no such grants were given to support environmental causes in Asia, given the environmental threats facing the region.
This trend is not limited to Asia. Environmental grant-making represents a mere 2 per cent and 7 per cent of philanthropy in Britain and the US respectively. According to the Coutts report, US$1 million grants were only 0.9 per cent and 3 per cent of the total in the two nations.
Poor air and water quality, decreasing food security, diminishing biodiversity, degraded ecosystems and water scarcity are inextricably linked to some of the social challenges we face. At-risk communities often face the most significant challenges driven by environmental degradation. So why this apparent disconnect? Perhaps it is because environmental issues are often less tangible and don't engender empathy in the same way that social issues do; they are perhaps seen as too big to solve.
Yet education, health and the environment are interlinked. For example, if a child is sick as a result of decreased food security from environmental degradation, he or she can't attend school. When hospitals and schools are destroyed as a result of surging typhoons, the link between issues is even more obvious.
Ultimately, a better environment will allow us to address our social objectives in more holistic ways. By working together to solve urgent environmental crises, we will be better poised to tackle the long-term challenges of our future.
As Sano said last year: "I ask of all of us here, if not us, then who? If not now, then when? If not here, then where?"
This article appeared in the South China Morning Post print edition as: Out in the cold