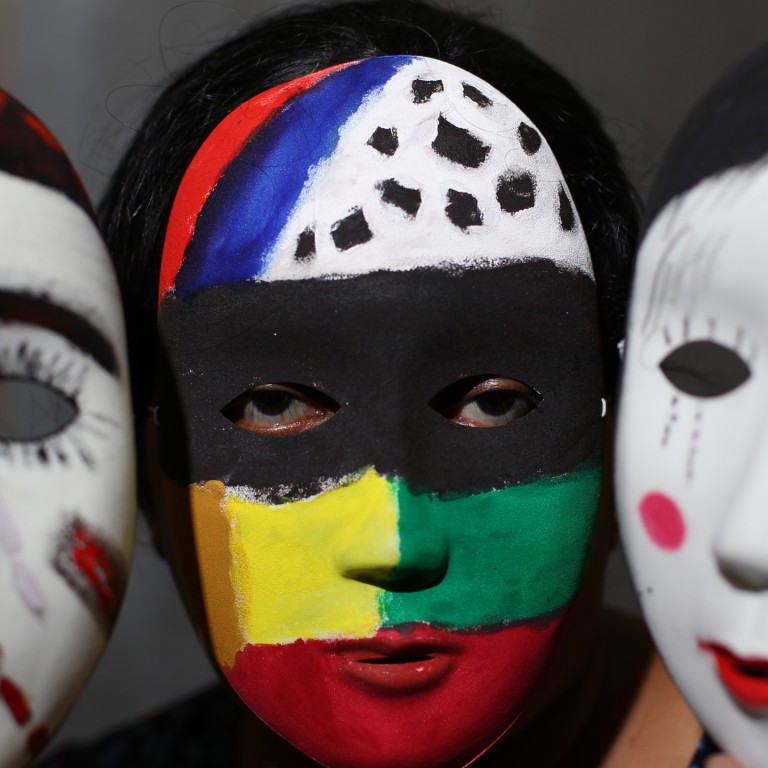 Hong Kong can't ignore the reality of asylum seekers in limbo
Tony Read says government policies don't address the actual situation
Two recent events involving refugees in Hong Kong illustrate the gap between the government's policy towards those seeking protection from persecution and the reality of the circumstances they face.
At a recent Legislative Council panel meeting, the Social Welfare Department announced enhancements to the service package for claimants in terms of accommodation, food, transport and utilities. While these are welcome developments, they are unlikely to assuage the anger and resentment asylum seekers feel from the delays and poor treatment they have received.
At the Court of Final Appeal, Michael Fordham QC made a strong case for four successful protection claimants to be granted the right to work, arguing that this was a basic human right and that the government was not entitled to withhold it as a blanket ruling. The verdict is awaited, and many wonder whether Hong Kong will at last see this human rights approach for refugees being upheld in the rule of law.
Hong Kong's immigration policy ensures that asylum seekers and protection claimants are not returned to their country of origin while claims are being assessed.
The government is currently rethinking its approach to screening the claims but the final result will still be to resettle successful claimants elsewhere or return unsuccessful claimants to their country of origin, to ensure Hong Kong is not a final destination for refugees.
Currently, during the screening process, applicants are not allowed to work and rely on meagre handouts from a government that aims to avoid creating a "magnet effect" for others seeking a place of refuge. Deputy Secretary for Security Maggie Wong Siu-chu made it quite clear at the Legco meeting that the handouts are intended to be "humanitarian aid", not social security. The assumption is that the screening process is efficient and short.
Hong Kong's policies for refugees are thus based on two assumptions: that a claimant's final destination will not be Hong Kong, and that their stay here will be comparatively short. Unfortunately, both these assumptions are far from reality for many.
A recent survey by the Refugee Concern Network of claimants seeking additional aid from non-governmental organisations found that the majority had been here for more than two years and nearly a third have been here over nine years. It is clear that the real needs of this group are being overlooked.
They have skills and abilities; a need for community interaction; some wish to get married and have a family, and provide education for their children. Hong Kong has unexpectedly become a very long pause in their life development. Clearly, they need social security, not just humanitarian aid.
Not all successful claimants are successfully resettled; some are ineligible to be resettled elsewhere and find themselves trapped in Hong Kong with an indefinite and insecure future.
While they form only a small percentage of claimants, they must not be penalised for circumstances beyond their control. They need to be recognised as Hong Kong citizens with full working rights.
Lastly, these polices are clearly not effective as a deterrent. New arrivals seeking protection come from places such as the Central African Republic and Togo. Why do they come here? Because Hong Kong offers economic prosperity?
More likely, the fact their life was in danger was a more pressing concern. They chose Hong Kong because it is politically stable and has a fair judicial system. We should be proud of this reputation.
These are real people with real lives; they are simply seeking recognition of their plight. They cannot just be sacrificed for a greater cause.
This article appeared in the South China Morning Post print edition as: We can't ignore the reality of asylum seekers in limbo