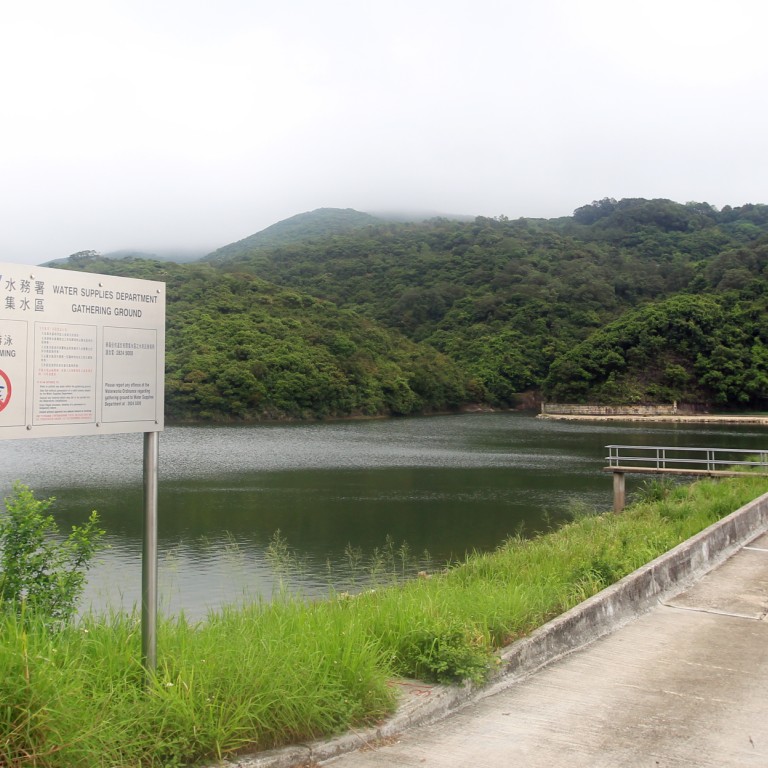 Hong Kong cannot afford the false luxury of wasting water
Su Liu calls for holistic management of Hong Kong's water resources, which means officials must do more to capture and recycle wastage
In his policy address last week, Chief Executive Leung Chun-ying made it clear that "Hong Kong needs sustained economic growth to address issues such as poverty, housing, an ageing society, environmental protection and the upward mobility of our young people". Sound familiar? Yes, it is an elaboration of Deng Xiaoping's famous saying, "Development is an absolute principle".
Did Leung mean that "sustained economic growth" is the magic pill to solve Hong Kong's problems? Or was he trying to say that we should seek economic development in a sustainable manner?
Sustained economic growth means achieving growth at any cost; while sustainable development means that at times there may appear to be no growth, but in the long term, growth is sustainable.
Even if economic growth were the sole objective, the policy address missed some fundamental factors enabling such growth. Water is one of them. By nature, Hong Kong's water is in short supply. So what did Leung say about a sustainable water policy for sustained economic growth? Almost nothing.
The "total water management" strategy launched in 2008 governs Hong Kong's water resources management. Ideally, such a strategy would ensure Hong Kong can manage its water in a closed loop.
This loop consists of two halves: the supply of clean water, which is managed by the Water Supplies Department, and the handling of waste water, which is the responsibility of the Drainage Services Department. "Closing the water loop" means considering the two halves as a whole; waste water is a potential resource that can be purified and reused.
Currently, however, the two halves are separate. The water management strategy is driven by the Water Supplies Department, and while it has proposed many initiatives regarding our water supply, it does not fully deal with the other half.
The department believes that "given its geography and population, Hong Kong cannot acquire all of its water resources locally to support growth". Therefore, we must rely on the mainland for most of our water supplies. It has barely explored the possibilities of reclaiming and recycling water.
Such a structure creates the false luxury of being able to waste precious resources. This is evident in our spillage management and flood control operations. In 2013, total spillage from Hong Kong reservoirs reached 40 million cubic metres. This means that rainwater is being deliberately discharged from our reservoirs to make room for purchased water from Dongjiang. Also last year, a further 1.1 million cubic metres of rainwater was discharged from the drainage department's flood storage tanks in two locations.
The added sum does not even reflect the full amount; it excludes rainwater that is captured from the hills through three storm-water drainage tunnel systems and discharged directly into the sea. Water that could have been reclaimed and purified is simply dumped in the sea.
Leung has promised to review our total water management strategy; however, without an overall vision for Hong Kong beyond 2047, this review cannot be meaningful. Hong Kong must consider a water strategy that is capable of closing the loop.
This article appeared in the South China Morning Post print edition as: A closed loop