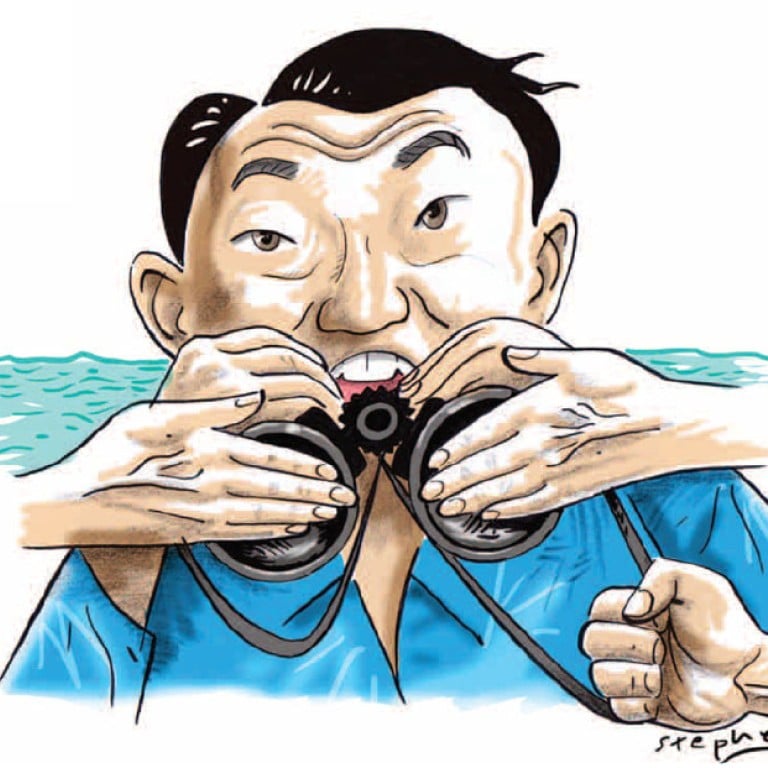 Fraught search for MH370 may have hardened regional rivalries
Erik Lin-Greenberg says the multinational search for the missing Malaysia Airlines plane may inadvertently stoke security competition in a region already riven by disputes
Media outlets have vacillated between hailing the search for Malaysia Airlines Flight 370 as an illustration of multilateral co-operation and an effort marred by breakdowns in communication and trust.
While mistrust between the states most closely involved in search operations appears to have hindered the hunt for the missing plane, there is a bigger issue with broader implications: the hunt for MH370 may actually have fuelled rivalry in the region.
The search has fostered security competition in three ways: by exacerbating existing perceptions of mistrust; by inadvertently revealing military capabilities and limitations (which are important to wary neighbours constantly trying to size each other up); and, by leading to future military modernisation efforts.
China, Malaysia, Vietnam and several Southeast Asian nations appeared to have temporarily set aside their disputes in the days following the plane's mysterious disappearance and initiated a massive, multilateral search operation. Vietnamese and Malaysian patrol aircraft, Chinese naval ships and Philippine Navy vessels that normally track each other's movements refocused their attention on a co-operative hunt for the missing airliner and its 239 passengers and crew.
Well over a dozen nations have contributed military forces to the search, which initially concentrated on the South China Sea, a region where several states hold competing maritime and territorial claims. In recent years, these disputes have led to frequent stand-offs between navy and coastguard vessels from the various claimant nations.
Just last week, for instance, the Chinese coastguard reportedly blocked supply ships attempting to deliver food and water to Filipino troops stationed on a contested shoal in the South China Sea; a few hundred miles to the west, ships and aircraft from both countries were co-operatively searching for the airliner.
More recently, the search has shifted to the Indian Ocean, a hotbed of security, diplomatic, economic and security competition between Beijing and New Delhi.
Co-ordinating a multinational operation is challenging enough when carried out in an environment free of pre-existing security tensions. Even everyday tasks like communications are complicated when participants must overcome language barriers, standardise radio procedures and integrate incompatible equipment. Executing an ostensibly multilateral mission becomes far more difficult when states intentionally withhold critical information, limit co-ordination and openly criticise the efforts of other participants.
Within hours of MH370's disappearance, it became clear that the historical mistrust and competition between key search participants was hampering search efforts. Chinese officials criticised what they perceived to be a slow Malaysian response, while the Malaysian government reportedly concealed radar data that could have narrowed the search area and shaved days off search efforts.
Operational co-ordination between participants also appeared to be lacking. Vietnamese officials reportedly learned about Chinese satellite imagery claiming to identify wreckage not through official channels but instead via online news sources.
This type of mistrust not only impeded search operations but could also limit future collaborative efforts. Suspicions that neighbours have been purposefully undermining operations or withholding intelligence may harden perceptions of hostility and mistrust that could last well beyond the search for MH370.
To make matters worse, the search efforts themselves may inadvertently have fuelled security competition. By deploying personnel, ships and aircraft, nations showcase military capabilities and gain valuable operational experience that can be applied during future contingencies. The close proximity of military assets engaged in search efforts also provides an ideal venue for states to gather intelligence on the capabilities and operating procedures of their rivals.
Covert intelligence collection might not be needed though; the highly publicised nature of the search operation may reveal capabilities and equipment that might not otherwise be operationally deployed.
China, for example, dispatched a large flotilla including two of its newest and largest amphibious ships and reportedly reassigned military satellites to assist in the search, showcasing Beijing's expanding naval and intelligence capabilities. Less than a decade ago, China would have been hard pressed to deploy and sustain operations beyond its periphery, but experience gained during other recent deployments, like its ongoing anti-piracy mission in the Gulf of Aden, has helped China refine its ability to execute long-range military operations. To be sure, China is likely to be more focused on finding its 152 missing citizens than on intentionally signalling military capabilities, but the deployment of advanced warships and the demonstration of Beijing's satellite imaging technology are likely to stoke concern among regional competitors.
In the longer term, military shortcomings revealed during the search may also drive security competition. For instance, Southeast Asian nations may launch air defence modernisation programmes if investigations reveal that gaps in their military radar coverage allowed MH370 to slip through their airspace undetected. These recapitalisation efforts may, in turn, trigger competition or a regional arms race.
This doesn't have to be a bad news story for regional co-operation. Rather than withholding information, participating nations ought to view the search as an opportunity to bolster security co-operation.
Countries involved should promote transparency and information sharing, replace criticism with enhanced co-ordination and strengthen communication pipelines. Such co-operation could not only enhance current efforts, but also pave the way for improved regional stability.
This article appeared in the South China Morning Post print edition as: Too close for comfort