Asean
Get more with myNEWS
A personalised news feed of stories that matter to you
Learn more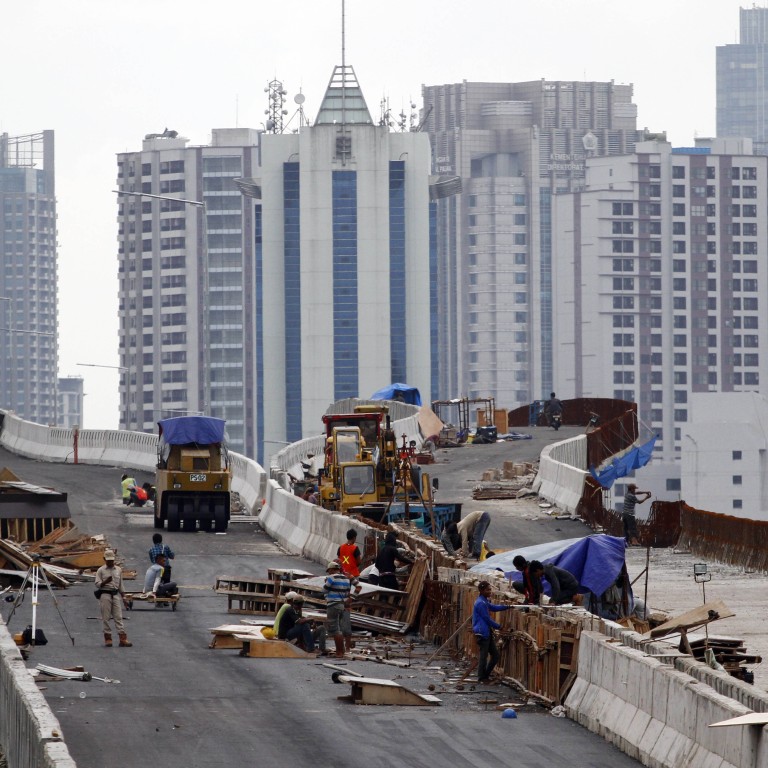 In Asia, politics stands in the way of economic integration
Simon Tay and Gina Guo say territorial disputes deter closer ties between Asean, China and Japan
Asians are now awake to the fear of armed conflict. A recent survey of 11 Asian countries by the Pew Research Centre found that more than half of those polled expressed concerns that tensions over rocks and islets claimed by China could spill over. In countries with conflicting claims against China - Japan, the Philippines and Vietnam - 80 or even 90 per cent share such fears.
Steps must be taken to de-escalate tensions or else the stability and growth of the region will be affected. The high-level strategic discussion between the US and China, hosted in Beijing, was one notable effort. Another recent and positive step was taken by China, to move the oil rig that it had earlier controversially placed in disputed seas.
Other measures could come from emphasising the economic interdependence between the Association of Southeast Asian Nations, Japan and China. One key area would be in the creation of an Asean Economic Community by 2015. It is estimated that about 80 per cent of the planned steps have been achieved as of last August, but the remaining tasks are probably the most difficult to accomplish.
Economic integration is neither going to be complete nor on time. Privately, Asean officials are now talking about 2015 being a milestone, and not a deadline, and have begun to identify an agenda beyond that date. What is even clearer is that integration efforts depend not only on the 10 member states and the relatively small Asean secretariat, but also on China and Japan.
The two largest Asian economies are stepping up their efforts to economically engage the grouping. This can be helpful. But given the tensions - between China and Japan, and also between China and some Asean member states - it can also be tricky.
There is a clear need for infrastructure to link Asean members. Its own infrastructure fund has targeted a relatively modest US$13 billion, with initial capital of US$485.2 million. China has shown considerably more ambition with a pledge of US$100 billion to kick-start an infrastructure investment bank to finance projects in Asia.
One pending infrastructure project that can benefit is a railway link, stretching from Kunming in southwestern China down to Singapore. Currently, some 90 per cent of the necessary rail connections remain unfinished and there is a need to speed up work.
Another area is investment. While China is Asean's largest trading partner, Chinese investments in the region remain small, at only about 7 per cent of what Beijing sends overseas. These, however, look set to rise, given China's reform of its state-owned enterprises, rising labour costs, more liberal approaches to cross-border trade and investment, and gradual internationalisation of the renminbi.
Even as China ramps up engagement, Japan has also shown resurgent interest in Asean. From 2012 to 2013, Japanese corporate investments in Southeast Asia doubled to reach US$22.8 billion. This is three times their China-bound investments.
More than size alone, Japanese investments potentially help Asean firms move up the value chain, innovate and boost technology and human capital. This provides something that government-led initiatives cannot. Such partnerships not only help integrate the region but also raise competitiveness.
Japanese Prime Minister Shinzo Abe is increasingly active beyond economics. Tokyo is proposing enhancements to the East Asia Summit, an Asean-led multilateral gathering, so that it can become a "premier forum" for regional security. The Abe administration has also controversially pushed for the reinterpretation of the country's pacifist constitution, and could ultimately seek a more assertive role.
Some welcome this. Most notably, the Philippines accepted a Japanese gift of 10 coast guard vessels and upgraded military ties. But herein lies the complexity that arises from regional tensions.
Asean does gain from engagements with China and Japan. But Sino-Japanese rivalry could grow so that each side may use special concessions in aid, trade and investment to expand influence among different members. If that happened, what seemed like attractive economic assistance and investments may pressure different Asean member states to take one side or the other.
While regional integration needs Chinese and Japanese involvement, Asean must remain cohesive. Moreover, the group must begin to define a common voice on key global and regional issues.
Asean must be active and united to help manage the region, rather than being the passive subject of Sino-Japanese tensions. Otherwise, members will regret too late that old adage that "when the elephants fight, the grass dies".
This article appeared in the South China Morning Post print edition as: Asia must not let politics stand in the way of economic integration