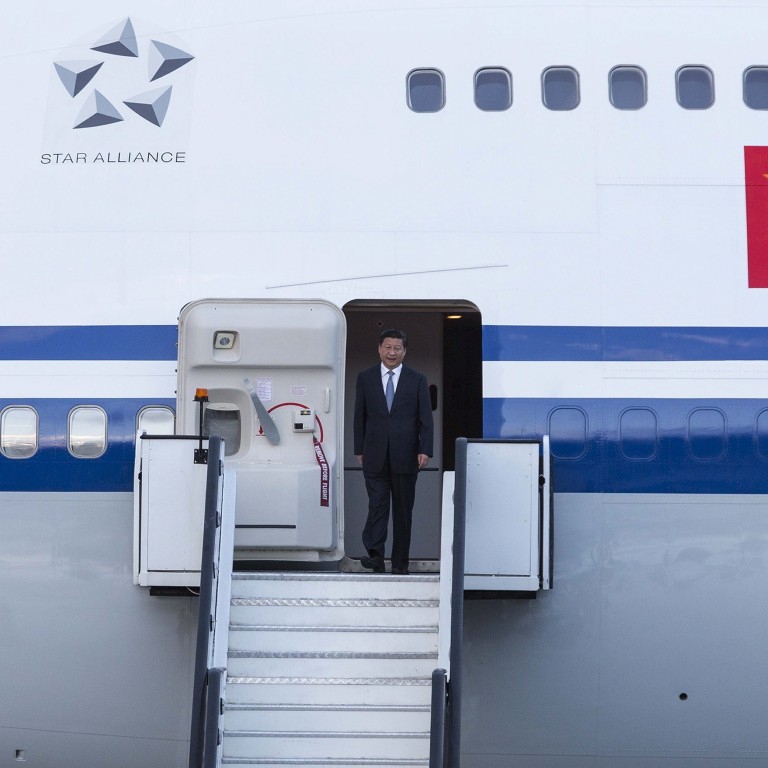 China has key role in a new concert of powers
Pang Zhongying believes such a security structure for Asia can prevent the nightmare of war
Is China's political leadership revising its foreign policy, which has lasted for almost the whole post-cold war period, to a new approach that can be described as "great power diplomacy"? In other words, under President Xi Jinping's leadership, is China's foreign policy - including its system and institutions - experiencing a transformation from a "low-key" approach to one that is more "proactive"?
The answer is not that simple.
China's previous foreign policy doctrine can be characterised as a series of no's: "no interference", "not take the lead", "no seeking of hegemony", " not challenging the existing international order", "non-aligned", "no political strings attached", and so on. In many ways, this remains unchanged.
The Chinese leadership including Xi has taken these positions on many occasions on the global or regional stage.
For example, in a white paper on its foreign aid published this month, China stresses that "when providing foreign assistance, [it] adheres to the principles of not imposing any political conditions, not interfering in the internal affairs of the recipient countries and fully respecting their right to independently choosing their own paths and models of development".
Yet, at the same time, China believes it is imperative it revises or restructures its foreign policy doctrines. Many recent actions taken by the Chinese leadership show it is exploring a new foreign policy:
China has identified itself as a new type of great power in the world. As a result, it wants to have a new type of relationship with the existing superpower, the US.
It has already been playing a bigger role in regional and global affairs.
It not only wants to contribute to the provision of public goods under the existing US-dominated world order, but also wishes to reform international institutions, including the International Monetary Fund and World Bank. It has also helped to set up new ones such as the BRICS Development Bank.
China seeks alliance-like strategic partnerships and cooperation with players that have tensions and conflicts with the US. Russia is the big power with the best strategic relations with China. Economically and diplomatically, China has also consolidated its relations with some key European Union members, such as Germany.
China advocates that "Asian issues and challenges should be solved by Asians" and promises to provide more "Chinese solutions" to global challenges.
There is reason to ask whether the two approaches may contradict each other. Thus, to prevent conflict, China needs to better coordinate its old and the new foreign policy doctrines.
Their coexistence is not bad news for China. It means China can enjoy some flexibility of foreign policy in dealing with thorny international challenges. In other words, the old and new may not be congruent, but they can be quite complementary.
The old may act as a constraint for the new; in other words, the low-key approach should help to temper China's assertiveness, to strike a necessary balance for Chinese foreign policy.
Further, this mix of old and new may be not bad for regional security management in Asia because China has already laid a solid foundation for the emergence of a concert of greater Asian powers and some global powers in Asia.
China's efforts to build up great-power-based relations with America would help not only to transform the China-US ties but also lead to the beginning of a concert of powers in Asia, in which China, the US and other big powers in the region would manage their relations in a new institutional framework.
China is already playing an indispensable role in all Asian institutions and bodies, from the strategic dialogues initiated by the Association of Southeast Asian Nations to the efforts of the Shanghai Cooperation Organisation. Such meetings will contribute towards building a concert of Asian powers.
Given current US hegemony and the rise of China, a concert of powers is the best approach to manage Asian conflicts.
A concert of powers is widely regarded as a core reason of the 100 years of peace from 1815 to 1914 in Europe. Asia still can learn lessons that period. For Asia to enjoy peace in the 21st century, a concert of powers is in everyone's fundamental interest.
China is in an advantageous position to contribute to that much-needed concert of Asian powers.
In stark contrast to the situation before the first world war, such a concert of powers should not merge into a binary alliance system, but should consist of different great powers in Asia plus the US, which are all part of different and overlapping Asian organisations.
This article appeared in the South China Morning Post print edition as: A concert of powers may yet emerge from China's foreign policy shift