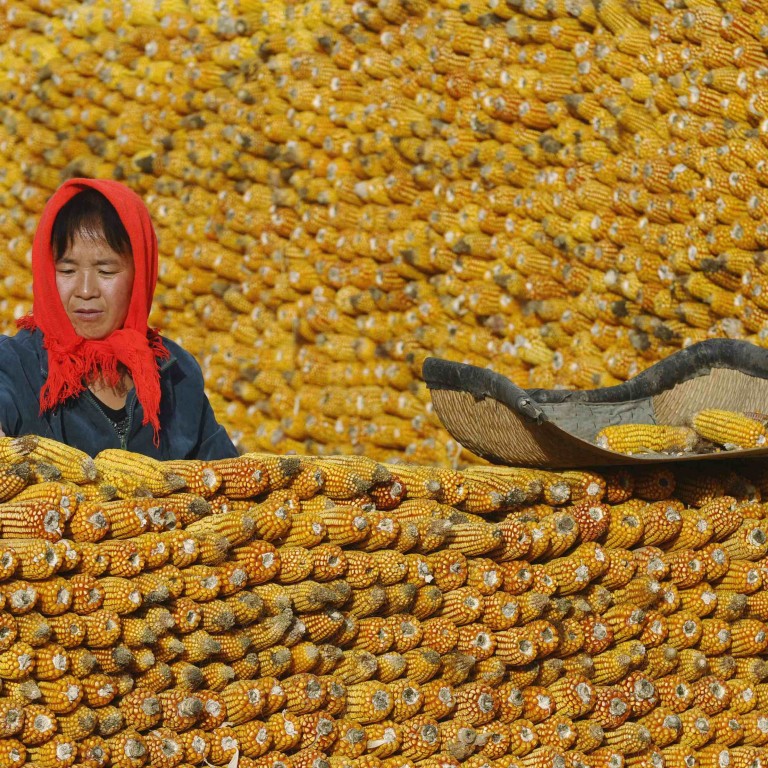 Depriving women farmers of land rights will set back China
Tim Hanstad says women's names must be included in new national registration system
China is launching what is perhaps the most ambitious land registration system in history, seeking to document and protect property rights to more than one billion plots of land across the countryside.
The goal is that, by 2018, the land allocated to every single household will be documented - providing farmers with increased tenure security at a time of unprecedented land development.
However, there is one group who may not reap many of the benefits from this enormous step forward for rural development: women farmers.
Beijing has not issued guidelines on exactly how farmers' names are to be documented in the land registries, leaving each province free to develop its own system. Thus far, 13 provinces and municipalities have issued policy documents that require the protection of women's equal rights to land in the registration process. Others should follow their lead to ensure the significant and much-needed benefits of the national effort are shared by both men and women.
The exclusion of some women farmers from land registries may seem like a small question for technocrats to ponder. But it poses a significant danger to the economic and social status of tens of millions of Chinese women.
Currently, national laws say that women's rights to land are equal to men's. But, in reality, rural women often face significant challenges in trying to exercise their rights to land.
For example, currently, twin land documents, precursors to the land registration effort, document a farmer's rights: land contracts and land certificates. According to our latest survey of farmers across 17 provinces in 2011, women's names are included on only 17 per cent of land contracts and 38 per cent of land certificates.
This means that when land is taken by the government or developers, women whose names are not included on these legal documents are often unable to represent their family in negotiations with government officials and developers, and are often unable to access or demand effective compensation.
Our recent fieldwork in Guangxi found that some women are excluded from compensation completely. An investigation by the National People's Congress in 2010 found that, even when there is compensation, women routinely receive less than men.
Likewise, women are disadvantaged in negotiations within their family and community by a lack of legal documentation of their land rights. In the event that a couple divorces, or a woman is widowed, she can be left landless and without any way to support herself or her children, as the land she had farmed remains under her husband's name or his extended family's name and control.
Ensuring women have secure rights to land that are equal to those enjoyed by men is not only a matter of equal rights and social stability. It is also critical to agricultural and rural development and food security.
Across rural China, women are now the primary agricultural producers and are estimated to account for more than 65 per cent of the rural labour force. Given the continued migration of men to urban areas to work, and the increasing reliance on women to produce crops and to care for and improve the land, never have women's land rights in China been more important.
The current land registration effort, should it include women in a systematic way, has the potential to be the cornerstone of a successful rural development programme at a critical time in China's economic history.
Research shows that the provision of documented, secure land rights promotes farmers' long-term agricultural investments (which boost agricultural production). Documented and secure land rights reduce property disputes. Research also shows that strengthening women's land rights specifically helps to further a host of socio-economic goals including: raising women's status and influence both within their households and in their communities; reducing domestic violence; and boosting child nutrition.
Vietnam, facing a similar situation, in 2004, made it mandatory for all land tenure certificates to include the name of both husband and wife. This required the reprinting of land registration documents at modest expense to ensure women's names were included.
China's new national land registration system is a historic opportunity to codify and strengthen both men's and women's land rights. Such a system, if women's names are included as joint holders of household land, has the potential to further mobilise the capability of rural farmers - male and female alike. This would allow them to use their greatest resource - land - to improve their own future and that of their country.
This article appeared in the South China Morning Post print edition as: Depriving women farmers of their land rights will set back China's development