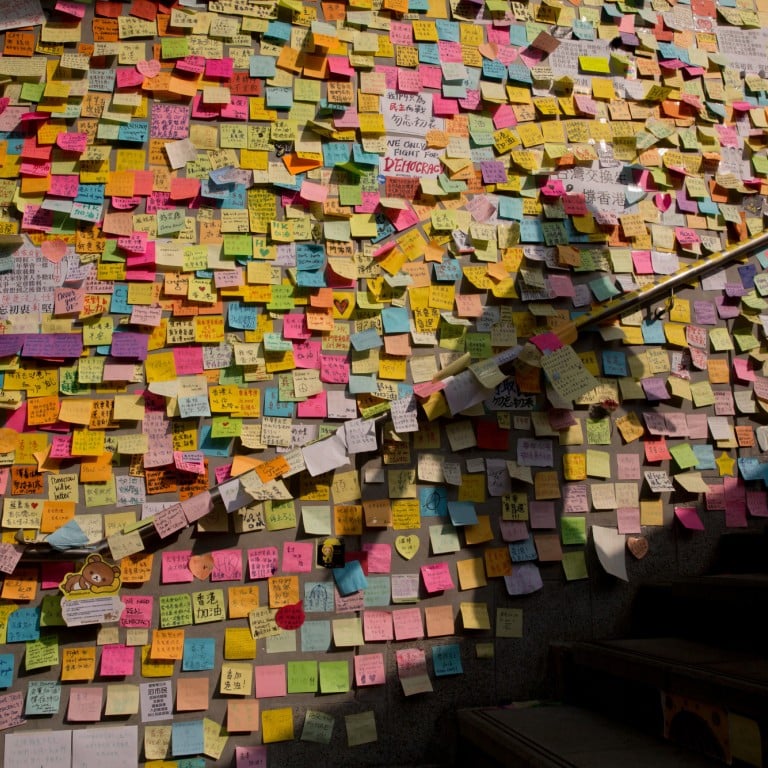 Despite end of Occupy protests, civil disobedience will live on in Hong Kong
Michael Chugani says the end of Occupy has not doused the spirit of civil disobedience in Hong Kong, where the stage is now set for further action
Who won and who lost? That is not a question a community should feel the need to ask itself. If it necessitates asking, then we have all lost. There are no winners in a community at war with itself. Hong Kong has been at war with itself for over 75 days now. Occupy Central's emotional end two days ago will no doubt tempt opposing sides to claim moral victory.
Proponents will hail Occupy as a civil disobedience movement that awakened beyond all expectations awareness among Hong Kong's politically apathetic younger generation. This will breathe new life into the greying democracy movement. Opponents will mock Occupy as an ill-conceived mission that not only failed but radicalised the young, fuelling further mistrust between Hong Kong and Beijing.
The truth lies somewhere in between. More than two months of civil disobedience has brought us no closer to so-called genuine democracy. In fact, it can be argued that Occupy had pushed us even further away from the goal. But it can equally be argued that its demise does not mean the flames that fed it have been extinguished. Civil disobedience is here to stay. The scary thing is that we don't know how it will mutate - peacefully or violently.
It leaves us in politically uncharted terrain. What we saw over the past 75 days has already numbed our senses. Who could even have imagined that our democracy fight would one day produce shocking images of Hongkongers with hard hats, goggles and spiked makeshift shields confronting baton-wielding policemen like two clashing armies? Yet we saw not only that but police tear-gassing protesters, beating up one in a dark corner, protesters kicking a policeman unconscious and radicals smashing the doors of the Legislative Council building.
We used to be appalled by radical legislators hurling bananas at officials in Legco. Thinking back, we can now say that was our age of political innocence. We lost that innocence on September 28. Much as we would like to tell ourselves Occupy was a movement with love and peace, those of us who dare face our conscience know that was not entirely true. There was nothing innocent about the call for protesters to storm government headquarters. I don't know what provoked the police to fire tear gas but something inside me tells me they wouldn't have done so if the protest crowds that day had been wholly innocent.
Occupy thankfully ended without the violence that marked the clearance in Mong Kok. But the realists among us know Occupy was only Act One. What will Act Two be like? I don't dare guess. Occupy architect Benny Tai Yiu-ting wrote in that unless Beijing bows to the demands of the Umbrella Generation - which we know it won't - what awaits us will be fiercer.
What could be fiercer in the Hong Kong context than spiked shields, bricks and metal barriers used as weapons? Burning cars and petrol bombs? It's too painful even to imagine. Occupy protesters' parting message was that they'll be back. Let's not even think about what awaits us.
This article appeared in the South China Morning Post print edition as: End of Act One