Google
Get more with myNEWS
A personalised news feed of stories that matter to you
Learn more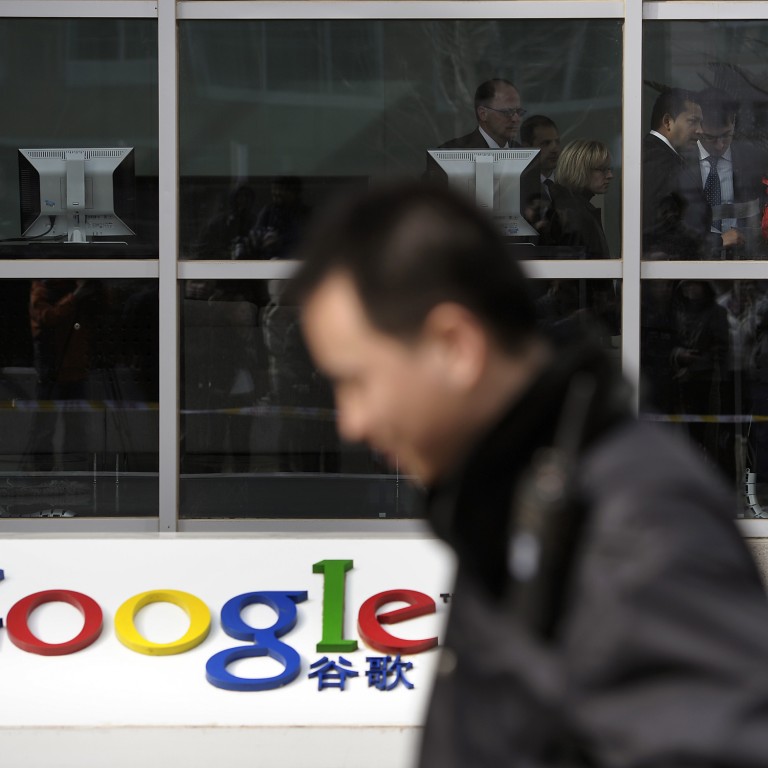 Google must not give up on the Chinese market
G. Bin Zhao calls on the company to work with regulators to regain access
The blocking of Gmail in China has caused heartbreak and despair for hundreds of millions of Chinese users. I know this because I am one of them. I started to use Gmail at the invitation of a Spanish friend in 2004, having become familiar with Google, based on a recommendation from a professor in Canada, about two years earlier.
Such memories have become an indelible part of my life.
Today, it is extremely difficult if not impossible to access Gmail in China. In fact, in the past year, it has often been a very painful process to log in, or even to use Google. So, in the hope of changing things, I write an open letter to the CEO of Google, Larry Page:
Dear Larry,
! This open letter comes from an ordinary Chinese Gmail user. It is hard for me to accept the reality that I cannot use Gmail in China any more. This problem can only be solved through sincere communication with the Chinese regulators, so Google has a decisive role to play.
Whether the communication could be effective largely depends on Google's attitude towards the Chinese market. I would like to bring the following points to your attention, with the hope that Google will not give up on the Chinese market.
First, although Google has been extremely successful, completely giving up on the Chinese market would be irresponsible to your shareholders. Being isolated from the world's second-largest economy, as well as 20 per cent of the global population, means that many future opportunities would be missed.
A recent news report in might provide some perspective - the net profit of General Motors in China is expected to account for 58 per cent of the company's entire net profit in 2014. Think about what it would mean to your shareholders if Google could be as successful as GM in China. Perhaps the possibility of an increase in wealth is of little significance to you, but what will shareholders think?
Second, I am sure you know that although Google ranks first among all global internet companies according to market value, there are four Chinese companies among the top 10. Oh, wait, my mistake - the recent US$45 billion valuation of Xiaomi Technology now means that number could be five.
This huge market, which Google seems willing to abandon, is giving birth to some of the world's most dynamic internet companies.
In other words, you will not only miss a great opportunity, but you will also hand the opportunity to your competitors. What does this mean for Google?
Third, please use this opportunity, while Gmail is blocked, to re-examine your China market strategy, and seize this occasion to turn things around.
Although Google announced its retreat from China in early 2010, I would like to remind you that the new leadership, which came to power in China in early 2013, has launched the most ambitious reform programmes in more than 30 years, reforms which are intended to provide businesses, especially internet companies, with a more relaxed and friendly operating environment.
Fourth, for the future of Google, and for loyal users like me, please come to visit China at a convenient time. Public information seems to show that you have never been here, and if this is true, it is simply unbelievable.
This may also be one of the reasons for the poor relationship between Google and the regulatory authorities - it simply seems that you are not paying enough attention to the country which could be your second-largest market.
Best wishes, Bin
This article appeared in the South China Morning Post print edition as: Despite the setbacks, Google must not give up on China