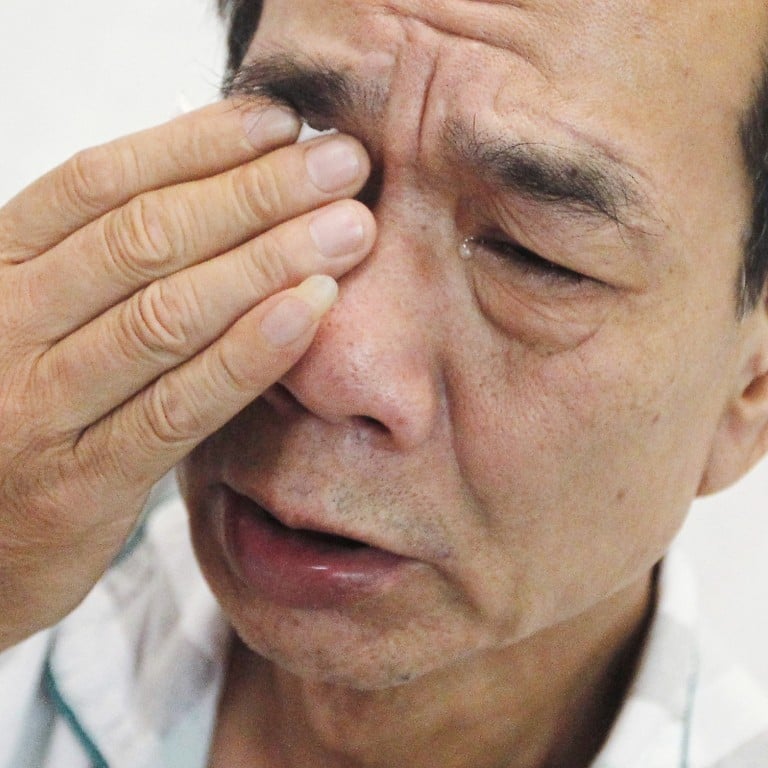 Chinese public starting to shun government 'shame parades'
Chang Ping notes the show of support for arrested anti-corruption activist Ou Shaokun
Ou Shaokun has made a name for himself in China's lively social media scene with his relentless exposure of official misuse of government cars. He takes photos of these cars, posts them on his widely followed Weibo account, then reports the abuse to the authorities. Ou, who is in his 60s and widely known as "Uncle Ou of Guangzhou", is said to be "more famous than the mayor".
He has become even more famous in recent days. In Hunan two weeks ago, he uploaded photos of two cars he said were government vehicles being used for private purposes. Soon after the posts were published, Changsha police arrested and detained him for five days for allegedly soliciting a prostitute. His detention notice was leaked and posted online.
Before Ou's arrest, another social media celebrity who was also caught for allegedly soliciting prostitutes was Charles Xue Biqun, known as Xue Manzi to his nearly12 million followers on Weibo. The Chinese-American investor, who resides in Beijing, was a celebrity microblogger known for his criticism of the government. In August 2013, he was arrested by Beijing police on suspicion of soliciting prostitutes. His "crime" was repeatedly broadcast on television even though he was not formally charged. So was his "confession".
The Xue case marked the beginning of a government crackdown on celebrity microbloggers. The government has tightened its control of the media and public opinions, so Weibo can no longer be freely used to expose government misdeeds. Meanwhile, dissidents Xu Zhiyong and Ilham Tohti have been jailed, and journalist Gao Yu , lawyer Pu Zhiqiang and activist Guo Yushan have been detained for some time now.
Few doubt Xue's postings were what landed him in trouble. In a Weibo posting, Hu Xijin, editor-in-chief of , conceded that the possibility could not be ruled out that Xue was framed by officials, and the charge of soliciting prostitutes was bogus. However, he said all governments attack their political foes using sex scandals or allegations of tax dodging.
The government has also adopted a new tactic of getting those detained to "confess" their "crime" in public.
reporter Chen Yongzhou, Gao Yu and 21st Century Media editor-in-chief Shen Hao have admitted on CCTV either to committing corruption or leaking state secrets. People have compared such public confessions to "shame parades", a modern version of the now banned tactic of parading criminals through the streets. In many ways, being forced to "repent" on mass media is worse.
Ou's case marked a change in people's response to such public humiliation. After his "crime" sheet was posted online, many internet users wondered who was behind the disclosure. Mainland law forbids disclosure of suspects' personal details. The Weibo account used to post the notice was even cancelled after users tried to trace its origins. Many are now calling for punishment of the person who did it.
After he was released by police, Ou denied having solicited prostitutes and said he had been mistreated during his detention. Not only have there been calls on social media to respect people's rights, but also many traditional media published articles and posted Weibo messages supporting Ou. The people have apparently grown sick of this kind of smearing, and are refusing to play a part in the government's campaign to demonise its critics.
Of course, Ou's case was different to the others. First, he is not a dissident, so a comment on his case comes with no political risks. Second, he has offended a local government, not the central government. Third, Weibo, not the China Central Television, was the platform on which he was wronged.
Even so, it is encouraging to see people objecting to this modern version of the "shame parade" by appealing to human rights. Surely, when CCTV next airs another public "confession", more people will be outraged and see it for the joke it is, a remnant of a pre-modern nation.
This article appeared in the South China Morning Post print edition as: Chinese public start to shun government 'shame parades'