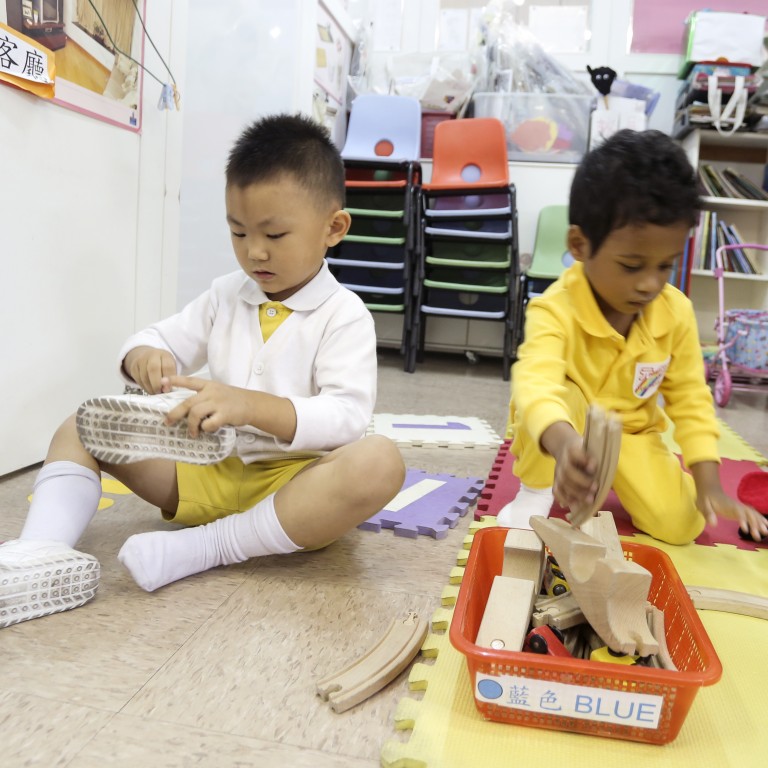 Promotion of early childhood education puts Hong Kong on the right track
Karen Yiu says an expected move here to promote preschool education is long overdue, as more can be done to improve how children are taught
Few would dispute the importance of early childhood education. Many of the values and character traits we have developed during our formative years remain with us into adulthood.
However, there seems to be a misconception about what a good preschool education requires. Far from just being a place where a few kind-hearted women play and sing with children, kindergartens offer a safe, stable and loving environment to nurture young children emotionally and intellectually.
Recently, we asked 522 parents of children aged up to six what they regarded as the most important aspects of quality in preschool education. Topping the list was "the ability of teachers to form a trusting and loving relationship with students", followed by "an all-round education" and "the teachers' ability to demonstrate the core values of professionalism and use developmentally appropriate teaching methods and strategies".
The role of the teacher in achieving these important goals cannot be stressed enough. Good teachers do not just educate. They inspire and guide. They build strong relationships with students and ensure their well-being both inside and outside the classroom. They cultivate in preschoolers a keen interest in learning, identify different needs and help equip parents with the knowledge and skills to raise their children in a supportive home environment. In short, we need an adequate supply of passionate professionals who can handle the complex and challenging task of helping children grow.
While teachers can never assume the role of parents, they should be ready to offer support; many parents need advice and guidance.
Later this month, the government-appointed Committee on Free Kindergarten Education will release a report which is expected to include the recommendation to provide 15 years of free education. We applaud the commitment to promoting early childhood education.
A considerable body of research has shown that high-quality childcare and preschool education is strongly associated with good wages and working conditions for staff, the attainment of a post-secondary qualification in early childhood education, as well as job satisfaction.
There are many things the government can do to help preschool educators do a better job, such as increasing support for teacher training. And while preschool teachers are encouraged to pursue a degree (in addition to obtaining the Qualified Kindergarten Teacher certificate), an undergraduate qualification should be a requirement, at least for new recruits. Meanwhile, a schedule can be drawn up to recommend a minimum salary based on years of experience and education level, with a monitoring system to ensure fair payment at all levels.
There is also a need for a legal, self-governing professional association of preschool educators, to work with the government on codes and standards.
The time has come to make bold changes. We envision that, some day, children will enrol in the kindergarten closest to their home - rather than having to commute, as many do now - because most preschools will by then offer an education that is in the best interests of our children.
This article appeared in the South China Morning Post print edition as: Start young