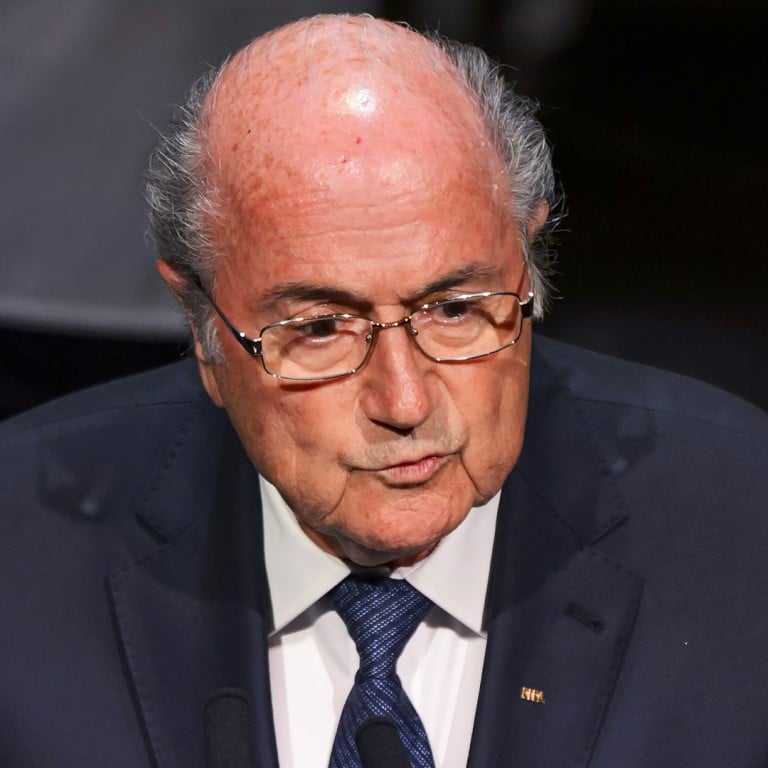 Fifa chief Sepp Blatter must go to set example to other major sports bodies
Fifa president Sepp Blatter claims, incredibly, that charges of money laundering, fraud and racketeering conspiracies against nine of his officials and five sports agents show his efforts to eradicate corruption from world soccer's governing body are working. Never mind that they result from independent action by US and Swiss law enforcement authorities, after Blatter commissioned and then buried a report by an American lawyer on all allegations of corruption.
More brazenly, Fifa officials were insisting that since Blatter had not been arrested he would seek a fifth term as president at a meeting of the body's ruling executive later today. This is despite one US official saying Blatter's fate "depends on where the investigation [into bank transfers] goes from here".
Whether personally squeaky clean or tainted, Blatter should heed the demands of European football leaders to step down immediately - instead of testing support from Asian and African countries - to clear the way for a clean-up demanded by major World Cup sponsors. Fifa has become a byword for corruption and lack of accountability in professional sport. More recent examples are shocking allegations that US$5 million was paid to officials in return for votes for Qatar's bid to host the 2022 World Cup, and the sale of US television rights to the 2026 World Cup to the Fox network and NBC-owned Telemundo without tender or explanation to Fifa members.
Blatter cannot escape ultimate responsibility for the damage to Fifa's reputation on his watch. His resignation, or sacking, is a necessary first step towards rehabilitating it.
The sorry saga raises questions about powerful supranational sports organisations, accountable to no one, and prone to abuse by individuals of the power of patronage. The International Olympic Committee has been another example from time to time. If this crisis for the world game results in disgrace for eminent officials it may prompt a debate on how these organisations can be regulated and made more accountable to national member organisations.
This article appeared in the South China Morning Post print edition as: Guilty or not, Blatter must go