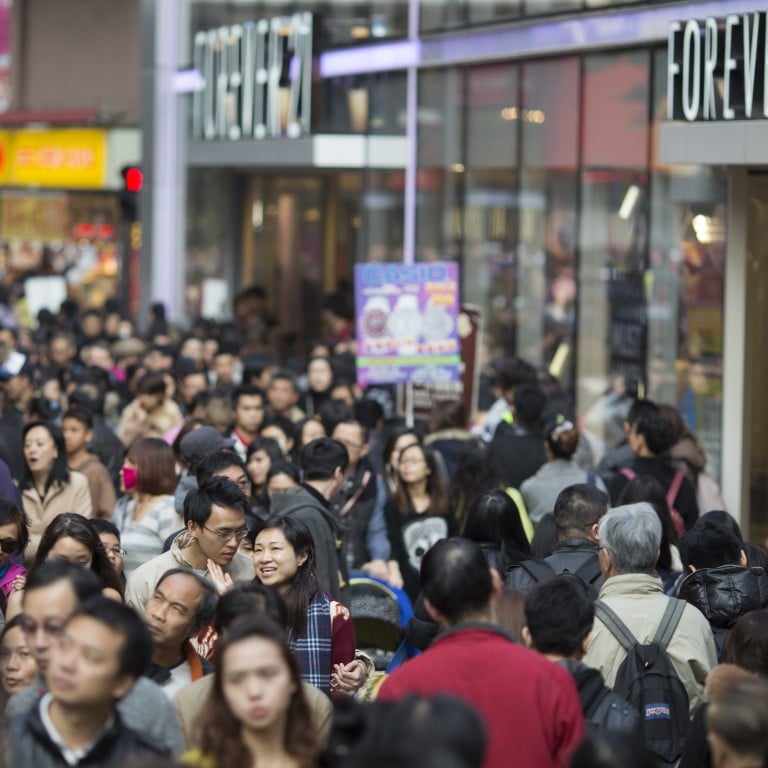 How can businesses win the hearts of online shoppers in Hong Kong?
The people of Hong Kong have a reputation for being rather tech savvy: nearly three quarters of the population owns a smartphone—the third highest penetration in Asia— while 34 per cent of the population has a tablet. When you consider this alongside the fact that Asia has now overtaken North America in terms of e-commerce spending, one would think it safe to assume that Hong Kong people would rank fairly highly when it comes to shopping online.
In fact, this is not the case.
According to the latest UPS Pulse of the Online Shopper study, Hong Kong recorded the lowest number of consumers in Asia whose preferred mode of purchasing is online (i.e. both searching for and purchasing products online). In Asia, nearly half of those surveyed prefer buying online, but in Hong Kong the figure stands at only 26 per cent. Furthermore, our shoppers are 30 per cent more likely than other Asian shoppers to begin their purchase journey by first researching a product online, but ultimately making their purchase in a physical store instead of checking out digitally. It is perhaps not surprising then that in terms of the overall e-tailing experience, Hong Kong shoppers posted the lowest level of satisfaction in Asia.
The study brought to light the rise of the "flex shopper"—online buyers who easily switch channels and devices when evaluating and purchasing products, and expect a seamless retail experience from research to delivery. While Hong Kong people may be equipped with the technology, the question needs to be asked: what is it that's holding online purchasing back?
"Why buy online?"
It is worthwhile taking into consideration Hong Kong's standing as one of the world's premier retail destinations—one that is renowned for both its diverse offerings and convenience. According to the UPS Pulse of the Online Shopper, more than one third of Hong Kong shoppers abandoned a cart because shipping would take between one to five days. In fact, six per cent indicated that they have cancelled an order because shipping time would take one or two days. This is the highest rate of cart abandonment in Asia within these timeframes (the average rate of cart abandonment for one to five days' shipping is 27 per cent), and would seem to point to the fact that shoppers in Hong Kong are unwilling to wait for something that they could easily buy in town.
As such, e-tailers face the likely reality that the majority of Hong Kong shoppers are navigating their portals for research, but opting to purchase the product at a physical location that suits them.
How can brands address this? One approach is to implement an efficient and flexible logistics and warehousing strategy that allows rapid delivery of products to customers to help alleviate issues surrounding cart abandonment. At UPS, we work closely with a range of e-commerce customers to help them balance shipping costs and speed, allowing them to better meet the delivery requirements of their customers.
Interestingly, nearly half of the respondents in Hong Kong indicated that having purchased items shipped to an authorised local retail location was a desired option, allowing them to pick up their products at their convenience. This is easily addressed by retailers that have a brick-and-mortar presence in Hong Kong; but for those that do not, it is an avenue worth exploring with a partner that has an existing network that offers alternative delivery locations that can hold shipments for consumers. This allows end-consumers to take a greater degree of control over the delivery process, ideally leading to an increase in the number of completed check-outs for e-tailers.
Delivering a personalised experience
Across Asia, 83 per cent of shoppers are participating in some form of online loyalty programme that offers consumers the opportunity of rewards such as discounts or giveaways. The two key areas that Hong Kong people find appealing are product discounts (60 per cent), and free products, gift certificates, or cash back for frequent purchases (55 per cent). These are figures that are relatively consistent with the regional average, showing that Hong Kong shoppers' customer loyalty behaviour is closely aligned with the rest of Asia; with the exception of one.
Hong Kong shoppers are 35 per cent more likely to prefer programmes that provide exclusive access to sales, promotions and new products, which gives rise to the idea that this market values a personalised online experience.
This preference could be further catered for through the use of curated subscription services, which allow retailers to help consumers discover products based on their preferences and purchase history. Currently, Hong Kong has 48 per cent of shoppers enrolled in at least one curated subscription service, trailing China at 68 per cent, South Korea at 55 per cent and Singapore at 49 per cent. While this is already a significant proportion, given the percentages achieved in other markets, it does demonstrate room for the growth of curated services in Hong Kong, which may in turn help to drive customer loyalty.
Winning in a demanding market
E-commerce in Asia is somewhat of a paradox: our study reveals that consumers in this region ranked the lowest levels of satisfaction with the online shopping experience compared to those in other markets around the world, and yet, the growth of the industry in Asia is faster than anywhere else in the world. Considering Hong Kong has the lowest levels of satisfaction within Asia, it is clear that there are opportunities that retailers can capitalise on to turn online browsing into greater levels of online buying.
The results of the study appear to demonstrate that Hong Kong shoppers want a convenient, personalised experience and are willing to take their business elsewhere if their needs are not met. We conduct research such as this at UPS to get a deeper understanding of our e-commerce customers' pain points, which allows us to act as both an advisor and a partner in an always-changing retail landscape. We're at an exciting stage in the evolution of e-commerce, and at UPS, we look forward to helping businesses in Hong Kong and across the region to thrive during this time.
William Ng is managing director of UPS Hong Kong and Macau