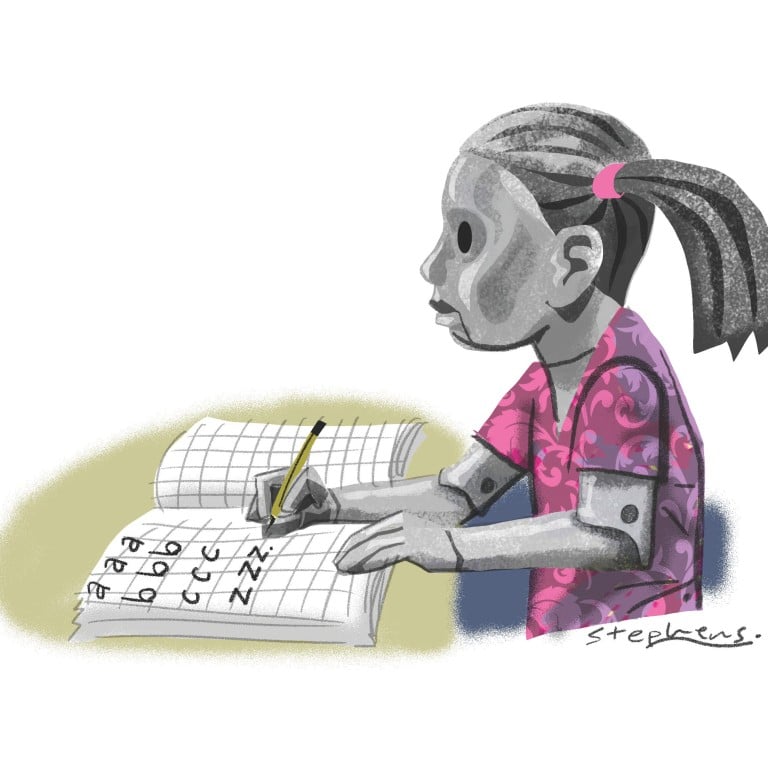 Hong Kong's early childhood education lacks a vital element - fun
Tik Chi Yuen says a review of our preschool education should lead policymakers to adopt a new vision
A long-waited advisory report on the gradual implementation of free kindergarten schooling has finally been tabled by a government-appointed committee, arousing much heated discussion about kindergarten subsidies and voucher systems, teacher training and salary range. However, we should not allow debate about financial benefits or government responsibility to overshadow what really matters: our vision for early childhood education, and whether it needs to change.
Sadly, this vital point seems to be missing in the debate.
Besides transferring knowledge, the most crucial element of education is empowering students to learn from their mistakes and failures in a safe environment, such as a kindergarten or school. So, when students encounter challenges, whether in the form of study setbacks, exam failures or emotional attacks, they can try to overcome the difficulties with the help of guidelines and assistance provided by devoted and qualified teachers.
During this process, they can figure out who they are, where their talents lie and what they most enjoy doing. They will learn to understand their own strengths and weaknesses. This will help them find a direction, take responsibility for their own life and ultimately serve society well.
Since preschool children have yet to fully develop their physical muscles and mental cognition, it can be torture if they have to write thousands of words or repeat the same things daily, never mind being fed with burdensome information far beyond their level of understanding. For preschool children, a meaningful education vision would revolve around healthy and creative play in a safe environment, assisted by teachers and parents, rather than being force-fed knowledge.
When children engage in spontaneous, pleasurable and flexible activities, such as a rhythm game, for enjoyment rather than a serious purpose, they can happily develop their creativity, physical strength, emotions, problem-solving skills, concentration and empathy. It is evident that children who learn good social skills and have healthy emotions are more likely to succeed academically.
Moreover, abundant research has demonstrated that creative play has a strong positive impact on a child's cognitive, linguistic, physical and social development in early childhood.
Research from Germany in the 1970s showed preschool students who attended play-oriented kindergarten excelled in physical, social, emotional and cognitive development compared with those who studied at academic-oriented centres.The findings motivated Germany to switch all kindergartens to play-based programmes.
If parents treasure the value of play, their sons and daughters will have wonderful childhood memories, which can better equip them to handle frustration, take responsibility and deal with setbacks with maturity and endurance. However, it seems some Hong Kong kindergartens and parents don't see the same benefits in a play-based childhood education. Business-oriented kindergartens offer tough syllabuses with a view to attracting driven parents of preschool children. In response, some parents who fear their children may be left behind are blindly chasing the wind, and send their toddlers to tuition classes and extra-curricular activities.
I remember a young child of friends once sharing with me in confidence that she sobbed at night because she felt so exhausted and stressed by being coerced to attend different language training classes after school, followed by piano or violin practice. When she got home after fulfilling all those parental demands, it was often 7pm or 8pm. How could the toddler get sufficient rest for her long-term development?
Young children need rest, not just for their physical health, but also their emotional well-being. Any excessively long and harsh learning schedule, or having parents who are focused only on their academic results, will stress out the children, which could hurt their emotional development.
If they grow up in a cold and materialistic environment, lacking valuable relaxation and the joy of play, is it possible that such children will suffer emotional problems or even sickness later on?
Take one case, several months ago, of a 31-year-old man who was convicted of murder after killing and dismembering his parents. He claimed they had put him under great pressure. He was educated, with some Chinese media reporting that his IQ exceeded 120, above the average for most people. Unfortunately, it would appear that his higher intelligence, plus parental pressure, equated to a tortured life.
Perhaps Martin Luther King's statement applies here: "Education which stops with efficiency may prove the greatest menace to society. The most dangerous criminal may be the man gifted with reason, but with no morals."
Knowing right from wrong is easy; holding on to our principles requires not just being smart, but also emotional and moral intelligence. The best period for children to develop such intelligence is between three and six years old.
A solid foundation of healthy emotional experiences constructed in early childhood can lead to success and happiness in adulthood. Parents, teachers and the government need to treasure the value of play and moral education, starting from kindergarten. Will these become the new vision for Hong Kong's education policy?
This article appeared in the South China Morning Post print edition as: The value of play