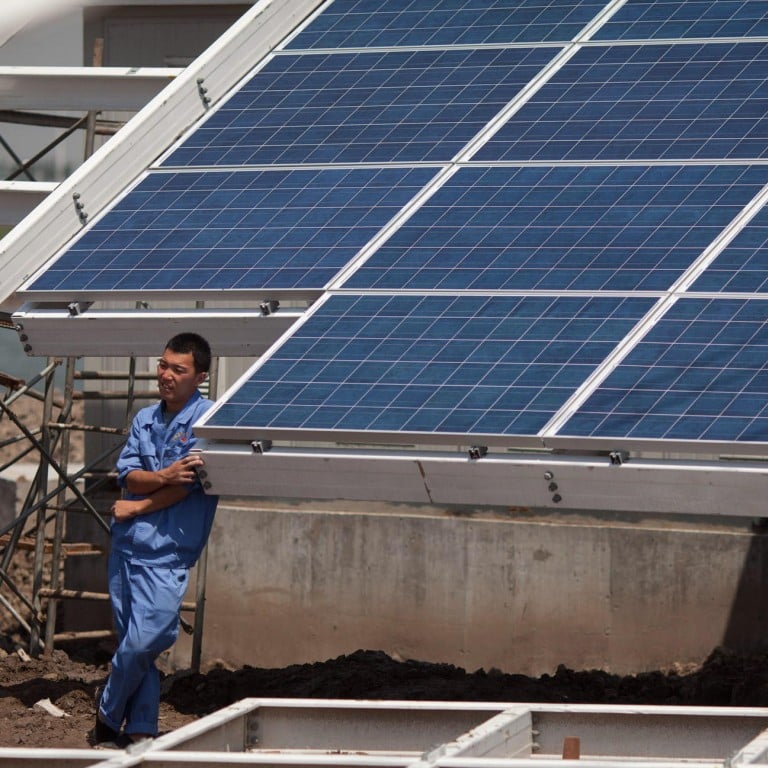 Hong Kong must push harder for clean energy
Asmita Aarshi says the efforts of comparable cities in the region to make the transition to renewable sources make a mockery of our government's foot-dragging
The public consultation on Hong Kong's electricity market ends on June 30. During the consultation period, the Environment Bureau and the city's two power companies have released several reports backing their claims and assertions on energy efficiency and renewable energy.
Last month, the bureau also released a plan to promote energy saving for Hong Kong. The concise and practical report emphasised the need for better demand-side management in Hong Kong. Yet, while the bureau has done a fair job in promoting energy efficiency, it has failed miserably in providing any concrete solutions to managing the supply side of electricity generation in Hong Kong.
The short-sighted consultation document on the city's electricity market did not introduce any short-term or long-term renewable energy targets. Citing a lack of space in Hong Kong for renewable energy projects and their unaffordability, the bureau did not address a main concern of our electricity market; namely, environmental performance. In so doing, it has shirked its responsibility.
An Electrical and Mechanical Services Department study from 2002 found that Hong Kong could potentially produce close to 6,000 GWh of electricity each year through solar energy, representing about 14 per cent of the annual power demand here in 2012. It also estimated that the potential from wind energy in Hong Kong waters to be some 8,000 GWh a year, equivalent to about 19 per cent of the annual power demand in Hong Kong in 2012. Hence, Hong Kong could potentially meet 33 per cent of its energy from these renewable sources.
Since then, technological advancements have further increased the efficiency of wind and solar energy sources. Despite this, Hong Kong has only set a miserly target of using renewable energy to supply 1 per cent of our needs by 2020.
Internationally, Hong Kong is seriously lagging behind in setting up renewable energy targets. For example, Singapore has set a target of achieving 8 per cent of its total power from renewable energy by 2025. There is absolutely no reason Singapore should achieve higher renewable energy standards than Hong Kong.
South Korea has set a target of achieving 11 per cent of its energy from renewable sources by 2035. Germany has set a target of achieving 45 per cent of its power from renewable energy by 2030. Mainland China has set a target of achieving 26 per cent of its power from renewable energy by 2020.
The sad state of affairs in Hong Kong has led to increased pressure on our environment. Conventional power sources like coal are highly toxic, and result in increased levels of pollutants in the air. This increases the city's public health burden.
While the costs of these externalities continue to rise, the cost of power generated from renewable sources is on a steady decline, thanks to technological advancements and higher investments. A study conducted by the International Renewable Energy Agency found that the cost of solar had gone down by 65 per cent in just six years, from 2006 to 2012, in Germany.
At this time, it is of paramount importance to set up a renewable energy target of at least 10 per cent by 2030. Opening up the electricity market or importing renewable energy from mainland China can offer possible solutions to the problem.
Cross-border collaboration with the mainland can also help cut production costs. At the same time, local production should be encouraged by increasing competition in the market, and using the latest technology, such as building integrated photovoltaic systems, offshore wind farms, micro wind turbines and biodiesel tri-generation systems.
These changes need to be incorporated into Hong Kong's energy strategy, and reflected in the government's revised scheme of control agreements with the power companies in 2018. Otherwise, we will have to rely on conventional energy for another 10 years, making it even more difficult to reduce our dependence on dirty energy.
This article appeared in the South China Morning Post print edition as: HK must push harderfor clean energy