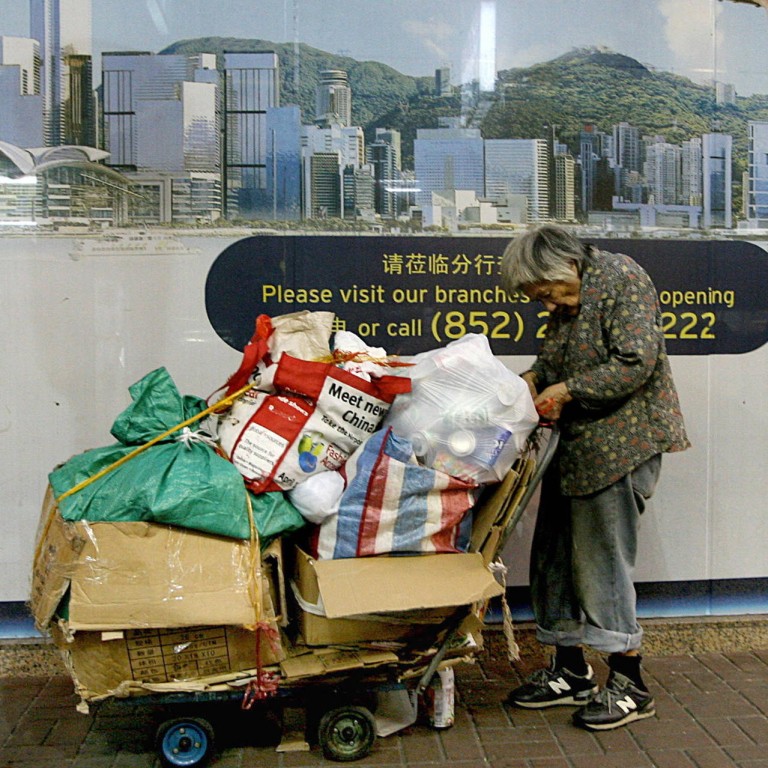 Time for Hong Kong to dump the political talk and work on social issues that really matter
Alice Mak says what's done is done on the political front, and it's time to work on livelihood matters such as housing, working conditions for women and helping youth to develop
While the 28 legislators who voted down the government's political reform package must be held accountable for their actions, we will be doing Hong Kong a great disservice if we let ourselves continue to be mired in acts of finger-pointing and filibustering.
A better option would be to put aside our political differences and work together on improving our economy and other more pressing social matters.
In the past two years, the Federation of Trade Unions has become embroiled in a political stalemate and, as a result, has seen its competitiveness erode. Much to the dismay of the FTU and the general public, labour rights issues have been ignored and livelihood matters put on hold due to frequent filibustering from the opposition. We have always believed that the only way we will be able to make our government listen to the voices of the city's residents and its working class is through universal suffrage. It is indeed a shame that Beijing's proposal, despite having strong backing from the general public, was voted down.
However, we must move on and work for a better Hong Kong. It will require collective wisdom from the government and all political parties to take steps together in mending fences. The pro-establishment camp should do some self-reflection and work together, even closer than before. The opposition should stop sabotaging policies and work accountably, as is expected of them.
In a gesture of "working constructively" with the legislature, the government announced it would postpone the discussion of establishing the Science and Technology Bureau, and submitted funding requests for 11 projects on improving our economy and livelihood, including subsidies for the elderly, better pay for civil servants, and waiving one month of rent for public housing tenants. But there are more items that require our urgent attention: developing a diversified economy, finding land for more housing, increasing opportunities for our youth to develop, improving working conditions for women, tackling an ageing population, narrowing the wealth gap and standardising working hours. These are all worthy matters to work on.
Improving women's working conditions is certainly a pressing matter. A lot of Hong Kong people now face what I would call a "triple-high" problem - high rent, high living costs and high education costs for their children. In addition, they also suffer long working hours, which gives women a hard time balancing their working and family lives. This is why the FTU has pushed many times for the government to make it a priority to set a maximum of 44 working hours a week, and overtime compensation at 1 1/2 times the regular salary. Only then will our women - with other family-friendly assistance such as more day-care centres, and more job opportunities - be able to join the workforce without sacrificing their family lives. Incorporating about 520,000 women back into the local workforce would relieve much of the labour shortage pressure facing society today in the tourism, retail and service industries.
Aside from tackling these labour-related matters, we must also pay more attention to our young people. It is obvious that a lot of the city's young people care about political development in Hong Kong, and it is very clear that the government must value their views when implementing future policies. It is a daunting task to solve all these issues at once, but we must endeavour to do so. To that end, increasing young people's social mobility and solving their housing problems would be a good start. More public housing must be built faster, and families making HK$16,000 to HK$30,000 a month should get more assistance to buy their own flats.
With all these tasks waiting to be solved, Hong Kong can no longer afford to be stuck in an impasse. While many of us may hold different political views, we must put them aside and work together to build a better Hong Kong. Enough time has been wasted on empty political talk while nothing is done on the social front. It is time for Hong Kong to move on.
This article appeared in the South China Morning Post print edition as: Let's move on: social issues need attention