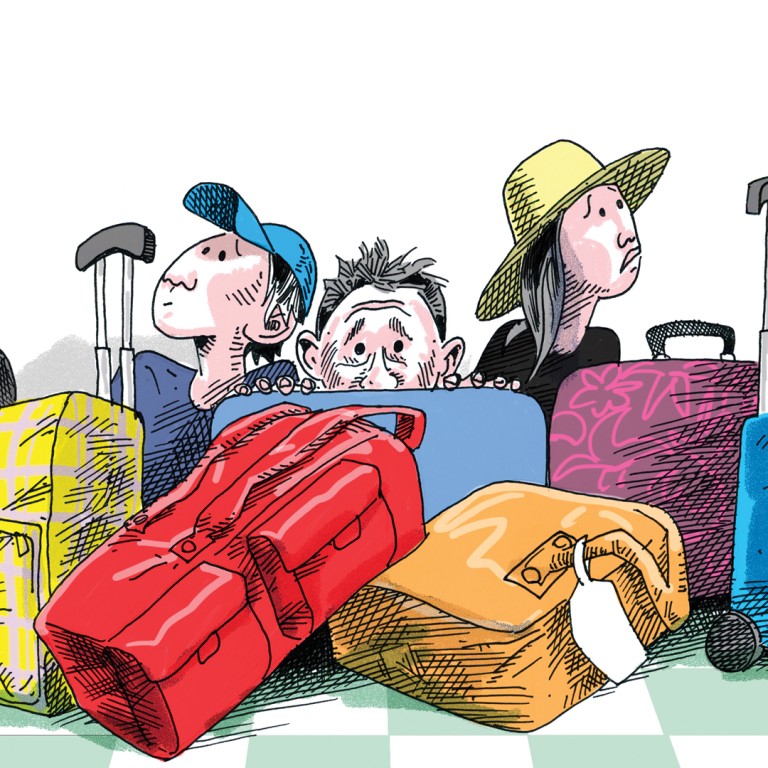 Can Southeast Asia remain a top draw for visitors from China and elsewhere after Bangkok bombing?
Curtis Chin considers how Southeast Asia can stay a tourist hotspot in the wake of the Bangkok attack
Years since the October 2002 and October 2005 terrorist bombings devastated parts of Bali, killing hundreds of tourists and residents, and sending tourism receipts spiralling downwards, fears have returned about travel to Southeast Asia. Where once it might have been Indonesia, or the Philippines after the killing of Chinese tourists on a bus in Manila, this time it is Thailand.
After the recent bombing of the Erawan Shrine in central Bangkok, which killed 20 people, Hong Kong quickly raised its outbound travel alert for Bangkok to red, advising against "non-essential travel", including leisure travel.
Arrests and investigations continue into who was behind the Bangkok attack. Steps will need to be taken on fundamental traveller safety issues, including, for example, addressing broken security cameras and other security shortcomings uncovered so far.
But, what more can Southeast Asian nations do, as a region, to keep travel and tourism a key economic contributor? The need for greater connectivity of Southeast Asia's diversity of destinations will no doubt be underscored in a five-year strategic plan on tourism to be launched at the 2016 Asean Tourism Forum in the Philippines.
Beyond committing member states of the Association of Southeast Asian Nations to a vision of "responsible, sustainable and inclusive tourism development", policymakers should also recommit to three broad steps to ensure Southeast Asia remains competitive, individually and collectively, as a destination.
First, they must work to build greater flexibility and segmentation into their efforts. The ability of hotels and tour operators to adapt is critical, particularly as the visitor mix evolves. Meetings, incentives, conferences and exhibitions may well come to the forefront for some destinations. The growing numbers of Chinese tourists and the need to tailor marketing and outreach efforts to their needs, just as has been done for Japanese visitors in the past, is one clear trend that can be leveraged.
Chinese travellers already make up about 20 per cent of all foreign visitors annually to Thailand, and their presence is being felt across the region. And their numbers are expected to grow.
Second, all 10 Asean nations must continue to invest in their "products". This must include finding funds for the maintenance of existing destinations as well as the establishment of new ones. While not every nation will have the resources of, say, Singapore to fund landmark new attractions, such as the city state's award-winning Gardens by the Bay, investment and a supporting regulatory environment is critical to ensure continued competitiveness.
The need for resources for both development and maintenance is best addressed by partnership with and involvement of the private sector. Development of a corruption-free, enabling environment for businesses to succeed must be a priority. The upcoming Formula One Grand Prix in Singapore, supported by Singapore Airlines, is just one example of how the public and private sectors can work together.
And as hotels and restaurants must reinvest in their properties, so too must government-owned attractions, from national parks to museums and airports.
And third, all of Asean must recognise that the region's sustained attractiveness will be driven by its residents and the services they provide - and then act accordingly. At the heart of Southeast Asia's attractiveness as a destination must be its people - more than buildings or beaches, no matter how historic or attractive. Educational investments must follow as well as access to capital, with clear metrics for success.
For emerging destinations in particular, such as Laos and Myanmar, this focus on human resources and capacity building is as critical as the focus on building physical infrastructure. Community involvement will also be important to help ensure tourism dollars stay in the community.
Terrorism experts speculated that soon after the September 11, 2001 attacks sent the travel industry worldwide spiralling downwards, operatives from the terrorist group Jemaah Islamiah met in a southern Thailand hotel room to begin plans to attack "soft targets" frequented by tourists. The deadly Bali nightclub bombing followed some 10 months later.
Today, questions continue in Thailand as to whether the attack on the Erawan Shrine was a blowback from the Thai government's forced deportation to China of more than 100 members of the Uygur community.
In the end, whether or not the Bangkok bombing is deemed a "terrorist" attack, one lesson from past crises in this "Land of Smiles" is that the nation's tourism sector will recover and move forward.
In recent years, Southeast Asia has seen an increasing number of travellers, rising expenditure and an evolving tourism mix, driven in part by visitors from mainland China. New travel destinations in Myanmar, Laos and Vietnam have now joined long-established ones such as Cambodia's ancient Khmer temples and Thailand's world-famous beaches in attracting Chinese tourists.
Even amid terrorism worries, Southeast Asia's attractiveness as a destination rightly endures. And it can continue to thrive, attracting growing numbers from Hong Kong, mainland China and elsewhere, even as we mourn the loss of life in Bangkok.
But, a focus on strengthened security, and basic law and order, will be fundamental to the sustained growth of any Asean member state's tourism sector. Vigilance and preparation are key. Lessons must be learned.
This article appeared in the South China Morning Post print edition as: Rescue plan