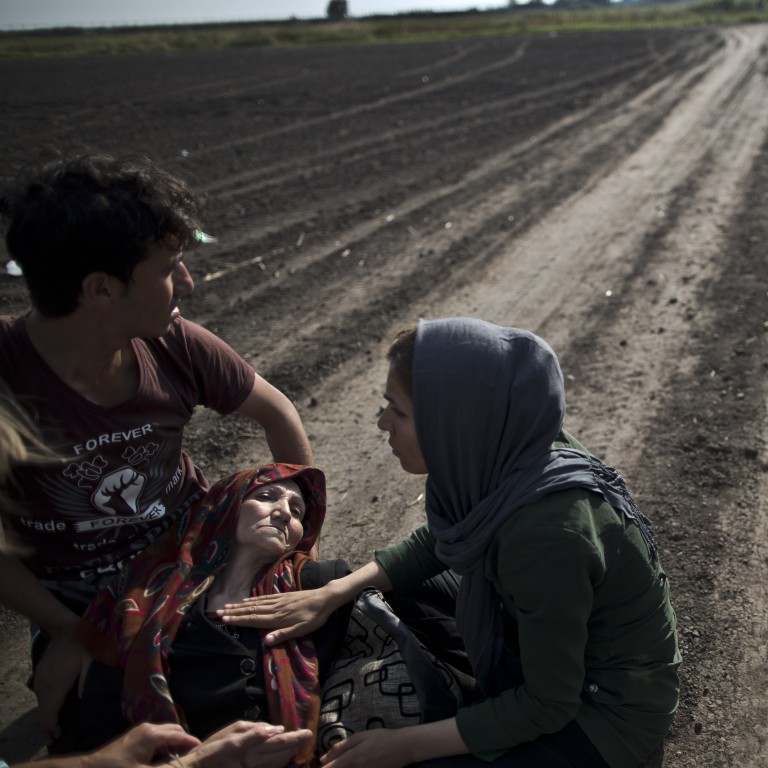 To stem the flood of refugees, UN must work harder at ending wars and conflict
Sherif Elgebeily calls for more robust action from the UN Security Council to resolve the conflicts that are creating the exodus in the first place
Imagine the entire population of Hong Kong fleeing their homes in the space of six months. Last year, an average of 42,500 people daily were "displaced" - either as internally displaced persons or refugees - and the UN puts the total worldwide number at 58 million at the end of the year.
Meanwhile, the UN Security Council today supports or ignores the regimes that are creating the problem. Put simply, its failure to reach a consensus on its central duty to maintain peace and security is a cause of the global refugee crisis: refugees are a product of war and political instability.
To pass, council resolutions must win a minimum of nine affirmative votes out of a total of 15. This is to ensure that no unilateral military action can be taken by a state except in instances of self-defence.
The trouble is, this system does not work in reality. In order to pass, a resolution must also not engender a veto by any of the five permanent members - the US, Britain, France, Russia and China. Over the years, this has translated into the importation of their national foreign policies into the council. Inaction on Syria, for example, is the result in part of China's domestic policy of non-intervention, which has led to its repeated use of the veto on resolutions relating to the crisis.
So what can the council do to reduce the numbers of refugees globally? The first step would be to address the conflicts that are causing such mass exodus; council-mandated intervention is necessary not only in response to state-led atrocities but also as a result of non-state actors such as Islamic State.
The second step is to reintroduce security to these nations within a framework of post-conflict peace-building; training and appointing a non-politically motivated police force, and nurturing community cohesion.
The third step is institutional capacity-building and the nurturing of the conditions that underpin a democratic society. Most importantly, any democratic society must be encouraged to grow organically, rather than abide by a one-size-fits-all model.
In all of these steps, the council must take ownership and leadership. Too frequently, operational command is relinquished to regional security mechanisms or peacekeeping missions with insufficient accountability or oversight.
States opening borders and receiving refugees is a heart-warming indication of humanity and empathy in the face of catastrophe; yet it is only temporary relief from the symptoms of war and turmoil, which are the real threats that the Security Council must address.
This article appeared in the South China Morning Post print edition as: Root of the refugee problem