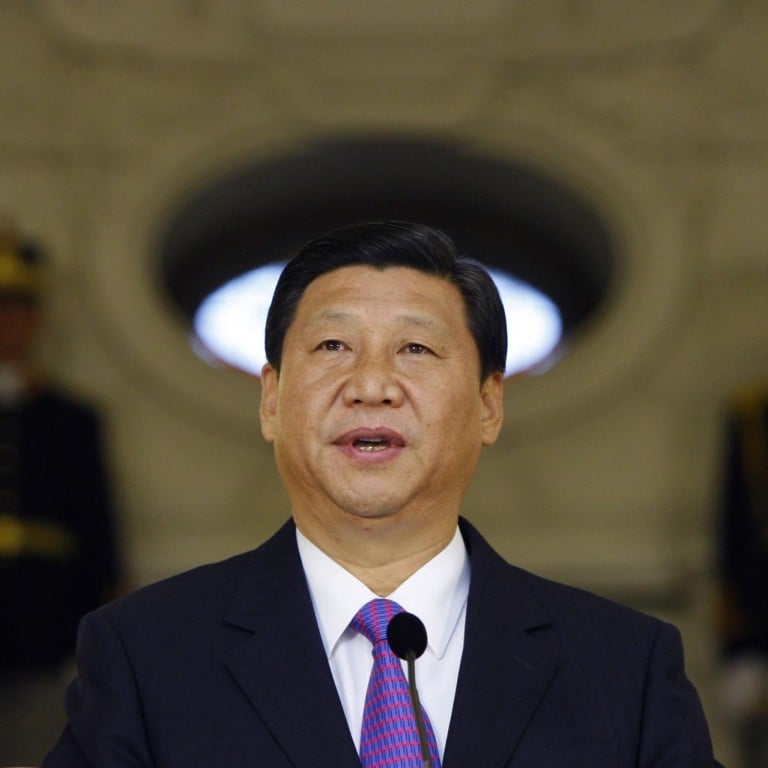 Wayward drive: China's crackdown on party members playing golf fails to hit the mark
Dan Hough says corruption is best seen as a process, not an individual event, meaning China's new "disciplinary rules" for party members focus on the wrong thing
Last month, the Communist Party quietly updated its internal rulebook. Party members were informed that a variety of acts, such as the playing of golf, indulging in extramarital affairs and behaving in a gluttonous fashion, were now formally viewed as "corruption". They were frowned upon before, but this distaste has now been formalised.
For most corruption watchers, there is something fishy about all this. Corruption is the abuse of a public role for private gain. One can add in titbits around the edges - corruption is always deliberate and it is (nearly) always clandestine - but the core process involves someone abusing their position of power for private advantage.
The party understands corruption in a rather more curious fashion. For a start, it doesn't like to talk too much about "corruption" - it prefers a "violation of discipline". That China's anti-corruption agency is called the Central Commission for Discipline Inspection is no coincidence.
This curious phraseology need not necessarily mean too much if the notion of "disciplinary rules" is a cover for anti-corruption laws, rules and codes of practice. That is the way, after all, that corruption is codified in many other parts of the world. But the deeper one digs, the more curious things get.
The central commission, for example, even set up a hotline so that people could report officials who had been seen to commit one of nine golf-related corrupt acts - ranging from holding positions on golf club boards to playing the game with others who they have come across in their work environment.
"Golf", as the reported the commission's newspaper stating in April, "is a public relations tool that businessmen use to hook officials". Quite what the members of the Royal and Ancient at St Andrews in Scotland make of golf being understood in this way has yet to be recorded.
The sections on inappropriate sexual relations were also beefed up, something that didn't come as too much of a surprise given that adultery has been mentioned in many corruption cases that have come to light. Indeed, in November 2014, a government-sanctioned map was released which showed that Hubei was the province with the most senior party officials who had been prosecuted for this particular discipline infraction. The fact that the provinces where President Xi Jinping and Premier Li Keqiang built their political careers were listed as having no sexual indiscretions at all came as little surprise - China's anti-corruption drive is nothing if not political, and attempts to uncover incidences of corruption that might lead to those at the top of the political pyramid get nowhere.
In terms of defining what it understands corruption to be, China is subsequently in a curious place. On the one hand, many corrupt acts that take place there are so obviously corrupt that further discussion of whether they meet the definitional criteria hardly seems necessary. Stealing from the state or giving a favoured company a contract in return for a bribe, for example, clearly meet all serious definitions of what corruption is.
In China, however, it looks very much like the focus can often still be on the wrong thing. Corruption is best understood as a process and not an event. A party official playing golf with a businessman, for example, could mean nothing more than that the two like hitting a little white ball around a field together. If, of course, the businessman is buttering up the official to gain some sort of advantage, then that is the area that needs investigation - and whether he does this on the golf course, in the gym or at a restaurant is irrelevant. If the official has to explain the decisions he or she makes at work, and if he/she has to reveal anything that could be understood as a conflict of interest, then the chances of corruption will be much slimmer.
It's not, in other words, the playing of golf that is the problem. It's the lack of transparency in decision-making processes. Only when the party does something about that will we know that Xi's anti-corruption drive really is changing things.
This article appeared in the South China Morning Post print edition as: Crackdown on playing golf misses the mark