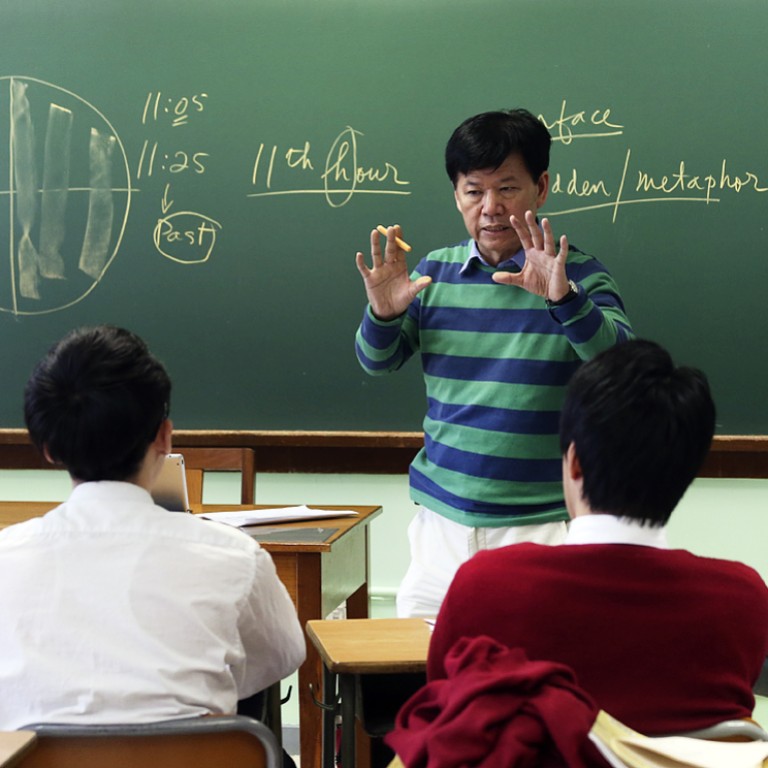 Are Hong Kong's English standards really falling off a cliff? Don't be so quick to believe the hype
Paul Stapleton says a survey claiming to show a steep fall in HK's English skills in just four years may have attracted politicians' sound bites but the results should have been greeted with scepticism
Once again, the issue of Hong Kong's low proficiency in English has been highlighted, this time by a recent worldwide ranking survey. In the 2015 survey, Hong Kong ranked 33rd in the world, a drop of two places from 2013. However, compared to 2011, when Hong Kong ranked 12th, we have fallen off a virtual cliff.
The survey was performed by EF Education First, an education company that focuses on language, with more than 500 schools around the world. The survey results were generated by analysing the scores of 910,000 non-native English-speaking test takers in 70 countries. Using these scores, EF produced an English proficiency index for each country in the survey.
On the announcement of Hong Kong's precipitous decline in English proficiency this year, the usual players didn't hesitate to share their views. For example, lawmaker Claudia Mo Man-ching blamed the decline on the government's mother-tongue teaching policy, and took the opportunity to further lament the inadequate language teaching methods in our schools.
Lost in this discussion was any question about the reliability of the results produced by EF. While a sample size of close to a million appears beyond reproach, other details raise suspicion. One immediate number that arouses doubt is that dramatic drop in Hong Kong's ranking, from 12th to 33rd in four short years, although admittedly, the pool of countries grew from 44 to 70. Given that a country's ability in a foreign or second language develops over generations, or at least decades, can our collective ability in English really have fallen so drastically compared to other countries in less time than it takes to finish high school? Highly unlikely.
And then there are those countries that rank higher than us. In the past few years, both Korea and Japan have leapfrogged us. The latter is particularly puzzling. In Hong Kong, primary school students formally start learning English in the first grade, while Japanese children start learning informally in school five years later than their Hong Kong counterparts. This early start is critical in providing the average Hong Kong Chinese a much better grounding in English. The simple fact is, the average Hong Kong Chinese speaks better English than the average Japanese.
I make this blanket statement in opposition to the results of the EF survey grounded upon the 20 years I spent in Japan. Walk down any street in Hong Kong and ask any local person, middle-aged or younger for directions in English, and the likelihood is that you will get a reasonable answer in English. Do the same with the Japanese equivalent in Japan, and the likelihood of finding where you are going is quite a bit lower. And it's not only giving directions - I would not be going out on a limb in saying that our locals would outscore their Japanese counterparts in all English language skills.
In a world increasingly obsessed with rankings, there is a strong tendency to blindly accept the results of any survey that comes along, especially when it is ripe for cherry-picking whatever statistics fit your agenda. In this case, the EF survey, with its wildly gyrating rankings from year to year, should have raised red flags of unreliability to any critical thinker. Instead, lawmakers capture the headlines with sound bites about declining English standards, and that is what gets trumpeted to the public.
In the end, the lawmakers get their names in the news and enjoy taking potshots at the government. The company performing the survey gets its 15 minutes of fame and promotes its brand. Sadly, it is the public who unwittingly reads the headlines and accepts the flawed survey results at face value.
This article appeared in the South China Morning Post print edition as: Don't believe all the hype about our declining English standards