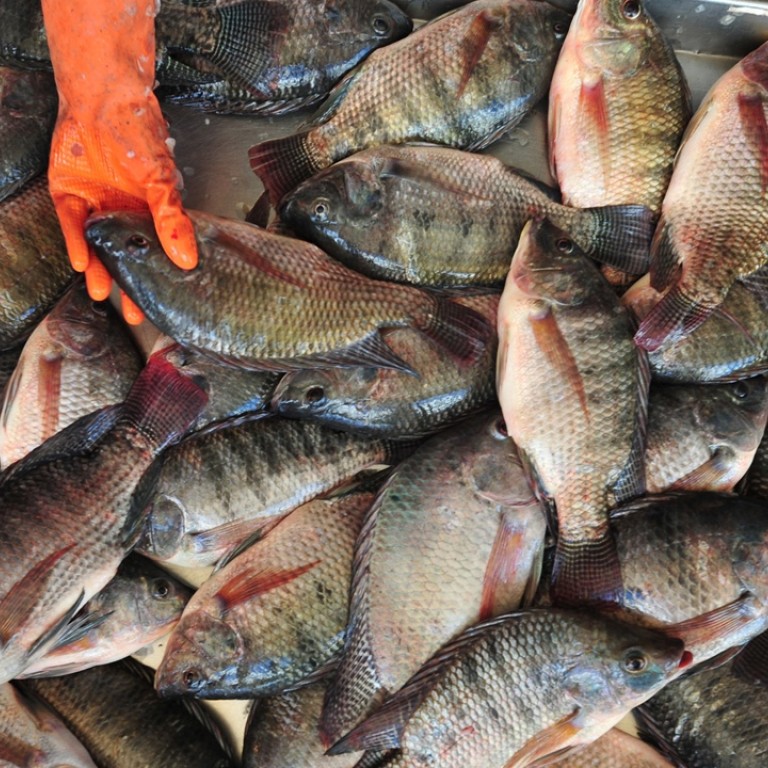 Negative on net: curb overfishing in South China Sea or risk losing this vital resource
Lisa Genasci says a new study of fishing in the region reveals an industry in serious danger of destroying its own future, affecting the food security and employment of millions – but it's not too late to change course
We are fishing and eating from our oceans unsustainably, meaning we are taking too many fish too quickly to allow them to sustain themselves. We are eating down the food chain. Having fished the big fish, we moved onto smaller ones, and now to the juveniles. This is not a sustainable option.
The South China Sea, which provides Hong Kong with 22 per cent of its seafood, is no exception. If we do not act to protect this critical resource, we might lack an adequate supply in the future, according to a new study launched in Hong Kong.
Fish caught in the wild are critical to regional economic security, providing a major source of protein and income for tens of millions of people living in poverty in coastal areas.
In 2012, the landed value for the South China Sea catch was US$21.8 billion, of which China accounted for 45 per cent. An estimated 2.7 million people get all or part of their income from fishing in these waters.
Yet, according to the University of British Columbia study, "Boom or Bust, the Future of Fish in the South China Sea", these fisheries, once some of the richest and most diverse globally, have declined by between 70 and 95 per cent since 1950.
South China Sea coral reefs, meanwhile, are declining by 16 per cent a decade, and catches of some of the more desirable species, Napoleon wrasse and coral groupers, are down more than 99 per cent over eight years in some regions.
We seem to have so easily forgotten that larger animals such as dugongs used to be abundant along the coasts of Thailand, Malaysia and southern China in the South China Sea, but now are rarely found.
Beyond destructive and overextended fishing practices, the South China Sea is threatened by pollution and coastal habitat modification. Climate change has brought gradual ocean acidification, with higher carbon dioxide levels and changes in oxygen levels, which affects species at the bottom of the food chain. These are critical for larger fish to flourish.
Part of the problem is the size of the collective fishery and the number of people pulling fish from the waters. Spanning an area of 3.8 million square kilometres, the South China Sea is bordered by 12 countries/territories and is home to two billion people.
These 12 represent some of the world's fastest-developing economies and the South China Sea fisheries have been under increasing pressure. Decades of intensive commercial trawl fishing in coastal areas have led to overexploitation.
This is not just a regional challenge. The South China Sea is one of the top five fishing areas of the world and produces at least 10 million tonnes of fish annually, or 12 per cent of the global catch. That number could be as much as one-third higher, as data is probably underestimated, not taking into account illegal, unreported and unregulated fishing.
We cannot afford to lose our South China Sea fisheries, which are vital for coastal livelihoods, as a source of protein and for the export trade.
Besides outlining the critical threat to the South China Sea, the report models scenarios that consider what its marine ecosystems, fisheries and seafood supply may look like in the next 30 years if we don't make real changes.
By 2045, it says, we could expect further fish and invertebrate population declines of between 9 and 59 per cent, with groupers and sharks worst affected. Over 60 per cent of the fish studied would generate less catch, with serious food security implications.
If we better manage our fisheries, however, and work to reduce climate change, we could improve our oceans significantly. This, however, would involve a managed 63 per cent reduction in current catch – we need to take boats out of the waters and consider how we can all contribute to climate change mitigation.
An estimated 10 million tonnes of fish are lost each year to bad fishing practices and the top fishing companies are no longer profitable, wasting both food and money, the report says. Subsidies are artificially keeping many boats in the seas.
In their report, the researchers call for immediate action across all sectors, and suggest that the national governments of South China Sea countries must work to significantly reduce carbon dioxide emissions and improve fisheries management, removing harmful subsidies such as those for fuel. And they must invest in science and monitoring to address illegal, unreported and unregulated fishing.
We all must take responsibility by thinking carefully about our carbon footprint, about how and what type of fish we consume, looking to certification schemes and sustainable fish guides to educate us.
We are particularly dependent on global fisheries. Hong Kong, which used to provide 90 per cent of its fish from its own waters, now imports 90 per cent of its seafood. To put this in context, our population of just 7 million is the 10th-largest consumer of seafood globally. 
Ocean Recovery Alliance, a Hong Kong NGO, is promoting all this month the "Kin Hong Seafood Festival" to help people understand why we should eat sustainably and how we can start the change. The expanded dining options in many restaurants that promote healthy and sustainable seafood can help us all be part of positive change for the ocean. We must take up this challenge.
Lisa Genasci is CEO of the ADM Capital Foundation