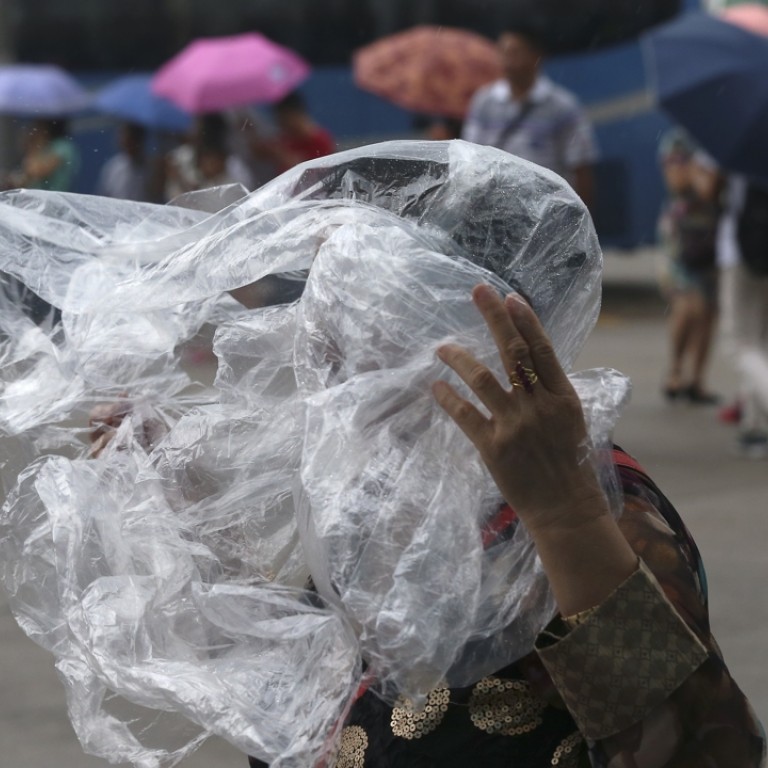 Hong Kong won't be immune to the risks of climate change
John Chai says the business sector must ensure its decision-making takes into account the potential impact of global warming, and learn to adapt
Climate change may seem an issue far removed from Hong Kong. However, it affects our prosperity. Hong Kong's business sector should begin, without delay, to take climate risks into account in investment and operational decisions. Managing these risks also presents an opportunity for us to demonstrate leadership in China and beyond.
The road map recognises the good work so far of government and business. The government has developed excellent landslide protection, enhanced drainage systems and put in place building standards for high wind speed and energy efficiency.
Businesses across different sectors have taken huge steps forward. The energy companies have, for example, implemented flood defence measures and design standards to safeguard power stations and substations from flooding. There are systems in place to maintain supply and monitor assets through adverse weather. Construction companies have begun to develop safe ways of working in hot weather. Hong Kong, as a subtropical coastal city that has been buffeted by extreme weather, has taken major strides in safeguarding the city.
The road map emphasises that more must be done to address longer-term risks. Climate change effects will not only stretch the capability of our engineering systems, but also the very fabric of our social and economic system through increased incidences of disease, a stressed food supply network, and a banking and insurance sector open to large losses. We need to address risks in a systematic and joined-up way, so institutional structures are fit for the enormity of the challenge.
Critical business sectors and the government must work together, sharing information and developing an integrated approach. In addition, a ministerial body is needed so that long-term strategic decisions are taken, implemented and progress monitored.
Finally, a focus on resilience does not mean giving up on reducing emissions. One way to cut emissions while reducing the cost impact of rising temperatures, and avoiding sudden surges and possible blackouts, is through energy efficiency. Reducing carbon emissions, adapting and ensuring resilience go hand in hand.
Hong Kong can confidently take the lead in climate adaptation, showing that a climate-resilient city is more secure, more liveable and better for all our well-being.
Professor John Chai is chairman of Business Environment Council