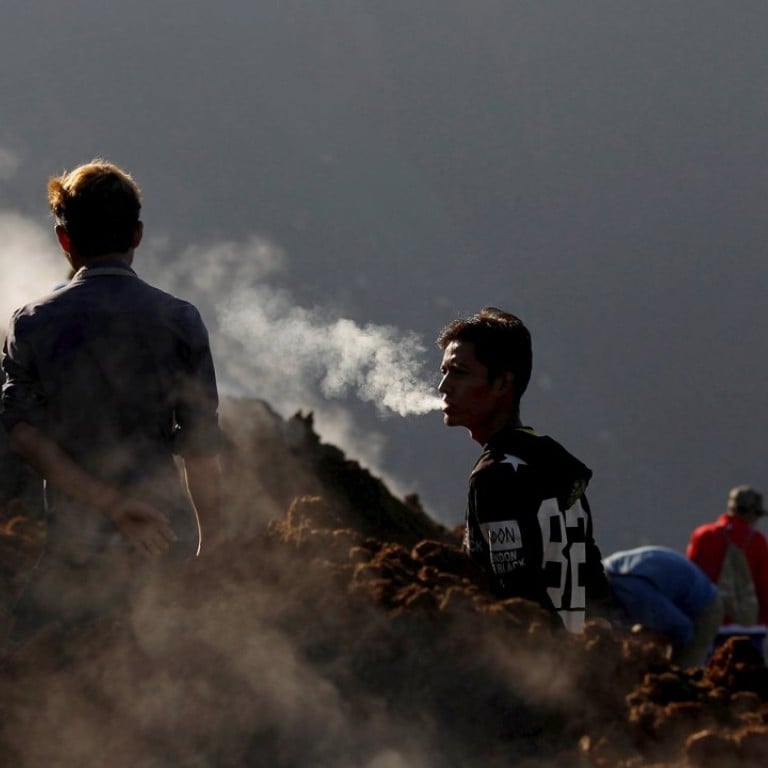 Jade-buying Hong Kong cannot turn a blind eye to exploitation of Myanmar's miners
Jenny Peng says the appalling abuses in the country's jade industry oblige governments to step up and increase international pressure for reform
Each year, millions of Myanmar's impoverished citizens are deprived of nearly half of their country's gross domestic product from lucrative jade mines that produce prized gems smuggled into China and sold throughout the mainland, Hong Kong, Macau and Taiwan.
Little of the US$31 billion earned last year through the sale of jade has created safe jobs for its citizens or trickled down to investments in the country's health, education and economic infrastructure that it desperately needs. Instead, it is controlled by military generals in the government, drug lords and cronies draining valuable revenue through proxy companies, smuggling and gun power.
Why then, have societies, such as Hong Kong, that pride themselves on human rights remained virtually silent on what has been described as the "biggest natural resource heist" in modern history? I am reminded of the words of Joseph Sebarenzi, a Rwandan genocide survivor, who noted how easily foreign governments can change violent circumstances in developing countries through diplomatic pressure and the threat of criminal charges and sanctions.
Such steps have been implemented by the US. In 2013, the Obama administration renewed its ban on imported rubies and jade from Myanmar while it relaxed other sanctions to acknowledge its transition to a more open society.
Greater initiative is required from the Hong Kong, Taiwanese and Chinese governments, whose affluent populations are fuelling the lucrative jade trade.
At the very least, international pressure would raise awareness of the exploitation in the production of jade, which comes almost exclusively from Hpakant township in northern Kachin state. Last month's landslide at the Hpakant mine, which killed at least 113, highlights the dangerous conditions thousands are exposed to. The community of miners is also plagued by HIV infection, and rampant heroin use.
Improvements in Myanmar's jade sector require the government's will to develop revenue-sharing measures, initiate independent auditing and publish government expenditure. In recent years, momentum created by the support of international partner governments and talks of foreign investment have led the Myanmese government to take steps towards fair governance. Governments in Asia should seize on the momentum and intensify pressure for reform in the jade sector.
Jenny Peng is a Taiwanese-born, Canadian journalist with interests in international development, environmental, youth and women's issues. Follow her on Twitter @jennypengnow